Part of Beth Daniel's official duties at the Country Club of Charleston this week will be posing for photos with the Harton S. Semple Trophy, the shiny, sterling silver cup that goes to the winner of the U.S. Women's Open.
The trophy is 13¼ inches high, 15 inches wide and weighs 8.4 pounds. It is inscribed with the names of past winners of the U.S. national championship in women's golf.
Beth Daniel's name is not on that trophy.
And despite a Hall of Fame career that included 33 LPGA victories, 41 professional wins and one major championship, that hole in her biography still pains Charleston's most decorated golfer.
"Those things hurt," said Daniel, who is 62 years old and retired from the LPGA in 2007. "You put so much effort into your career and you would like to think it always works in your favor. But in sports that doesn't always happen."
Daniel, who learned to play golf at the Country Club of Charleston under the tutelage of teaching pros Al Esposito and Derek Hardy, is co-chair of this year's Women's Open, one of five major championships on the LPGA Tour. She is bursting with pride as the golf world focuses this week on her hometown course.
"It's almost surreal to have an Open championship played on the golf course where I grew up," she said in a recent interview.
But it's also a reminder of her near misses in the Women's Open, which include eight top-10 finishes and two second-place close calls, in 1981 and 1982, years in which she won seven times on tour.
"The thing you come to terms with is that you do the best you can, play the best you can, and that's all you can control," she said. "You can't control things like the ball moving or how other people play, and that's what makes it sport. It's not an exact science."
That's a lesson Daniel learned twice at the U.S. Women's Open.
'Can't believe it'
Daniel was a rising young star in 1981, fresh off of winning a college national championship at Furman on a team that included future stars Betsy King, Sherri Turner and Cindy Ferro. Daniel was the LPGA rookie of the year in 1979 and LPGA player of the year in 1980.
Daniel could hit the ball farther than anyone on the LPGA Tour. She stood 5-foot-10 and had a competitive fire that ran so hot she occasionally drew the attention of Tour officials.
"She hits shots that just make you tingle," her caddie once said.
But at the 1981 Women's Open at the La Grange Country Club in Chicago, Daniel had one of her first real brushes with major championship disappointment.
Paired with LPGA legend Pat Bradley in the final round, Daniel played brilliantly and shot a 68, with clutch birdies on the last two holes. Her eagle chip on 18 hung just on the lip.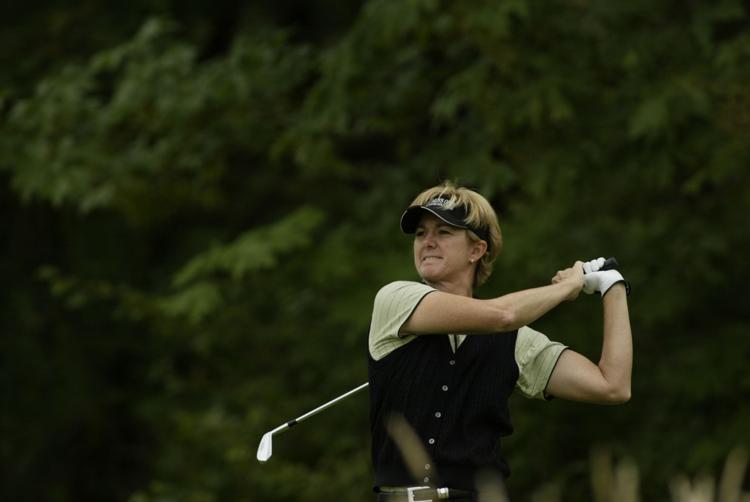 But it wasn't enough. Bradley shot a 66, including a 70-foot birdie putt on No. 15. On 18, Bradley hit her wedge to two feet and made the birdie putt to avoid an 18-hole playoff with Daniel.
"I was trying to ignore her to keep from going crazy," Daniel told a Sports Illustrated reporter that day. "I kept thinking to myself, 'Well, she can't keep this up.' I still can't believe it."
Thirty-eight years later, Daniel can take some satisfaction in how well she played when the heat was on.
"I played really well," she said. "The one that hurts more was the next one."
'The ball moved'
Coming off her near miss at the 1981 Open, Daniel was on a rampage in 1982. She won the World Championship of Golf in August 1981, then won three times on the LPGA Tour heading to the 1982 Women's Open at Del Paso Country Club in Sacramento, Calif.
Daniel led after 54 holes and seemed primed to win her first major. She was leading the tournament at -4 in the final round when she hit an approach shot to 10 feet on No. 8.
That's when disaster struck.
Daniel marked her ball, cleaned it and replaced it before walking to the other side of the green to line up her birdie putt. When she got back to the ball, she noticed it had moved by one rotation. She didn't hesitate.
"The ball moved," Daniel announced immediately, calling a one-stroke penalty on herself.
"I didn't see the ball move, but I knew from the way I had put it down that it was in a different position," she says now. "I told the rules official, and it was a penalty. It wouldn't be a penalty now, but it was then."
Shaken, Daniel dropped back with bogeys on 13, 15, 16 and 17 and finished tied for second, six shots behind previously unknown Janet Alex.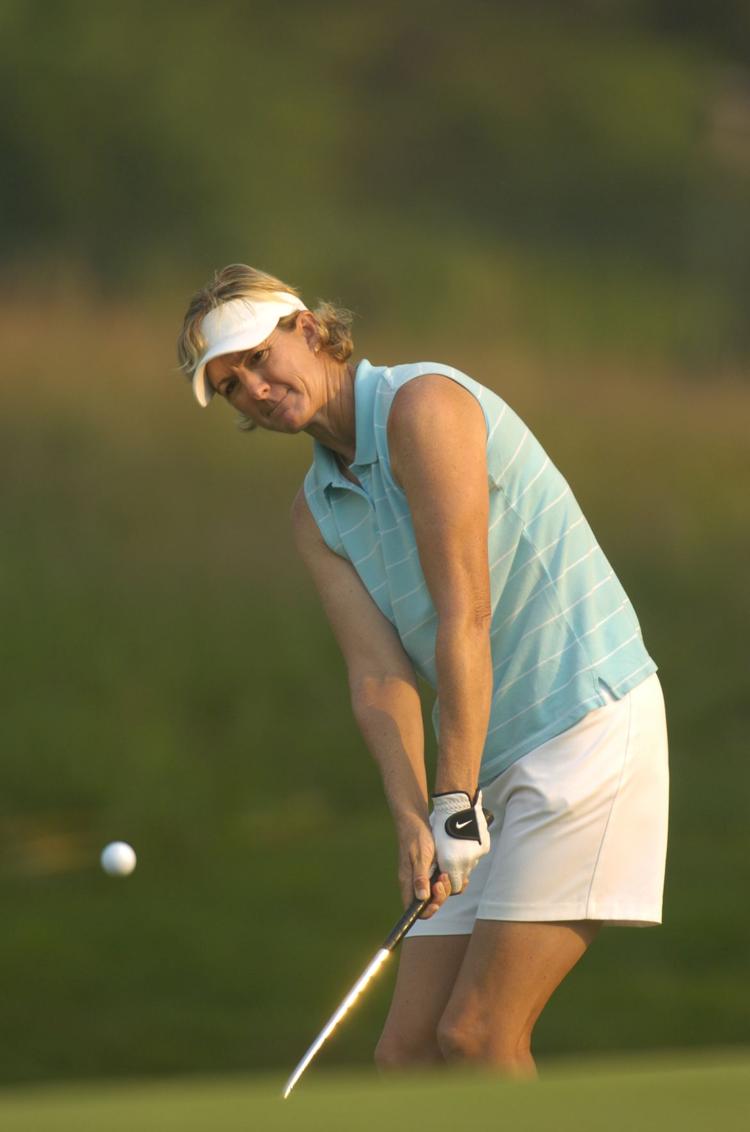 "That kind of rattled me," Daniel said. "I didn't play as well after that, and that hurts more because in 1981 I thought I played very well.
"It was very painful, both of them," she said. "I think the Women's Open, especially if you are an American, is a tournament you really would love to win. And unfortunately, I was never able to do it."
'She's a winner'
Of course, Daniel won plenty of trophies and money (almost $9 million) in her long and successful career, which included tour victories 24 years apart. When she won the Canadian Women's Open in 2003, she became the oldest player to win an LPGA event at 46 years, eight months and 29 days.
In 1990, she won seven times on tour, including her lone major at the Mazda LPGA Championship, and was named The Associated Press Female Athlete of the Year. She was inducted into the World Golf Hall of Fame in 2000.
"I'm very proud of my career," Daniel said. "And I'm really proud of the longevity. From 1979 to 2003 between my first and last victories, that's what you call insanity."
Today, Daniel lives in Florida with her partner of more than 25 years (and fellow World Golf Hall of Famer) Meg Mallon, who counts two U.S. Women's Open titles among her four majors and 18 LPGA wins. They share their house with two dogs.
In addition to serving as co-chair of the U.S. Women's Open, she serves on the USGA's Open committee and runs the Beth Daniel Junior Azalea tournament each August at the Country Club of Charleston. She and Mallon also run a charity event in Florida to benefit Bethesda Hospital in Palm Beach County.
"In retirement, I feel like I'm busier than I was when I played golf," she said. "When I played, I could tell everybody, 'No, I can't do it because of my career.'
"I was focused solely on my career. Now, I feel like I'm more multi-dimensional."
Daniel visits Charleston about four times a year; her parents, Bob and Lucia, are 93 and 88 years old, respectively. Bob is a Citadel graduate (Class of 1949), a member of the school's Athletics Hall of Fame, and was once voted the best Citadel cheerleader ever. Her brother, sister and nieces and nephews all still live in Charleston.
"I'm the only one who moved away, so I'm the black sheep of the family," she said. "But I still consider Charleston my hometown."
Charleston feels the same way. When Daniel won the second of her two U.S. Women's Amateur titles in 1977, a crowd of 500 serenaded her with a song at a Chamber of Commerce party. It was called "She's a Winner."
"Beth, you were ready, look what you've done," the song went. "You're on top, ain't it fun. Ah, now Beth, you're Number One."