COLUMBIA — Great speed. Solid vision. Terrific mind for it.
She's good at softball, too.
University of South Carolina sophomore outfielder Alex Fulmer spends most of her week trying to help the Gamecocks win on the softball field.
But as much other time as she can is devoted to her job and future profession.
She's a cop. A deputy deputy, actually. Fulmer, of Columbia, is listed as "part-time admin personnel" on the Richland County Sheriff's Office website.
No, there's no Glock strapped to her hip. Yes, she does wear a Kevlar vest when she and the rest of the Fugitive Task Force survey the home of a suspect just before they serve a warrant.
"I stay in the truck," she cheerfully said. "They can try to run, but we have K-9s with us and the place is surrounded. So if they run, they're running right to us."
Fulmer is on the cop clock for a maximum 19 hours per pay period, but a sly grin indicates she's at the office as much as she can be. Between school (she's a criminal justice major), softball and everything else in her life (she recently adopted a Shih Tzu dog named Leo, which stands for law enforcement officer), her list of responsibilities is as long as a career criminal's rap sheet.
Yet she handles it as if she's auditioning for the next season of "True Detective."
"I call her Little Miss Personality," RCSD senior investigator Tanesha Reese said. "She's a likable person, she's a sponge in how she soaks everything up. She wants to learn so much so fast."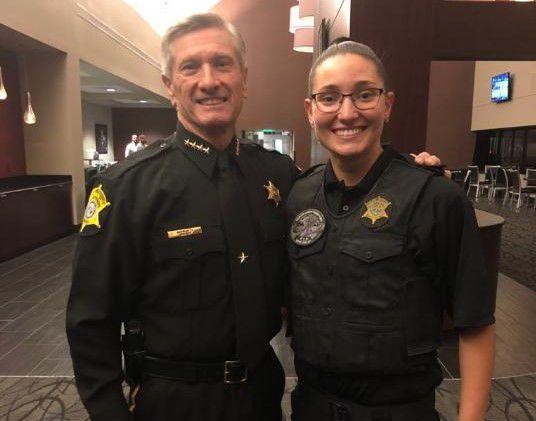 The next Magnum? Cagney or Lacey? Star of the next "Law & Order" spinoff?
"They never get it right," Fulmer said of television cop shows. "And they never show all the paperwork."
Just a little off the top
Leon Lott needed a haircut.
"I started out doing his wife's hair for a wedding. That's how it got started," said Fulmer's mother, Kelley. "She sent him over to me."
Richland County's sheriff since 1996, Lott was fussy in the barber chair. But he kept coming back.
"That was 15 years ago," said Kelley Fulmer, who's been cutting hair for 33 years. "That first time, oh boy, it took me forever. Now he comes in about every three weeks."
Alex Fulmer loved watching "SVU" and other police shows. Lott, a father of four daughters, became aware of her interest in law enforcement and asked if she wanted to ride in a police car one day. Fulmer, 16 at the time, jumped at the opportunity.
The ride-along was part of RCSD's cooperation with "LivePD," an A&E show that took the premise of "Cops" and added a real-time component.
"After that one ride-along, it was done and over," Kelley Fulmer said. "You could see her for a second in the ("LivePD") video. Momma wasn't in a good state of mind then. I told her, 'You better turn on your location and let me see where you are at all times!' "
Most 16-year-olds — most 22-year-olds — have no idea what they want to do after college. Kelley Fulmer was proud that her daughter had her goal in mind, but being a cop? Especially one who corrals violent criminals?
"Now, I just really don't ask a lot of questions. As a mom, it scares me," she said. "But when you love what you do, it's not work, it's just living life. Of course, I would prefer her to be behind a desk, but I want her to be happy. I don't want her running down nobody but I trust the sheriff's department to take care of her."
Alex Fulmer brings her report card to Lott every semester so he can check her grades.
"We told her to quit work. First comes school and then softball, because softball pays for school," Kelley Fulmer said. "Working is just a bonus. But she just absolutely loves it."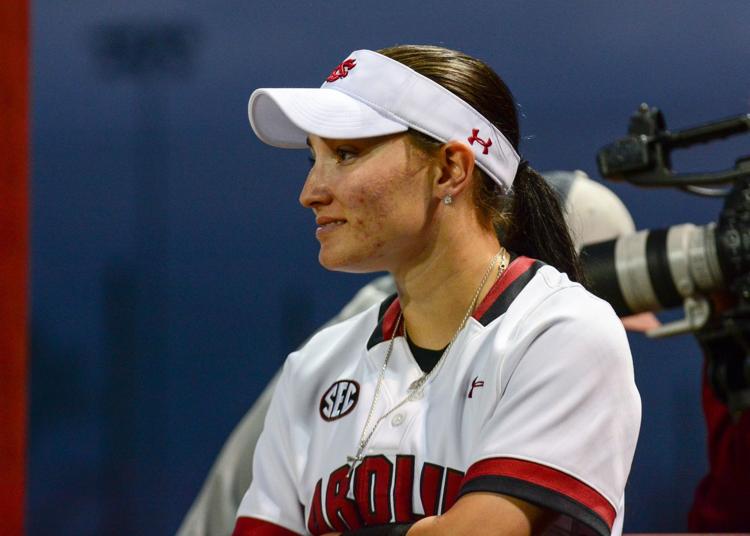 The Rookie
Alex Fulmer was working with the Community Action Team when she met Reese at a Christmas banquet.
"She was just fascinated with what I do," Reese said. "This is probably one of the most dangerous jobs I've had. We apprehend violent criminals. We're certified U.S. Marshals, as well."
Fulmer wanted to be part of the Fugitive Task Force, and despite her mom's hesitations, Lott agreed. Most of the time, she's with Reese in the office, doing the background work that's never shown on TV.
"We build packets on the people we're going after so we know everything about them, any type of information on when they're going to be home, prior arrests, their record," Fulmer said. "We find out for sure where they're going to be. It's a lot of puzzle pieces to put together."
Then comes the Hollywood part. They do surround the house at the crack of dawn. They do sometimes call in the Special Weapons and Tactics team (SWAT).
"She does a lot of our intel," Reese said. "Then when we go out, she doesn't get out of the car until everything clears."
"I try to work Monday-Wednesday-Friday, but that's hard with scheduling, and when we travel (for softball) on Fridays," Fulmer said. "Summer, I'll do it every day."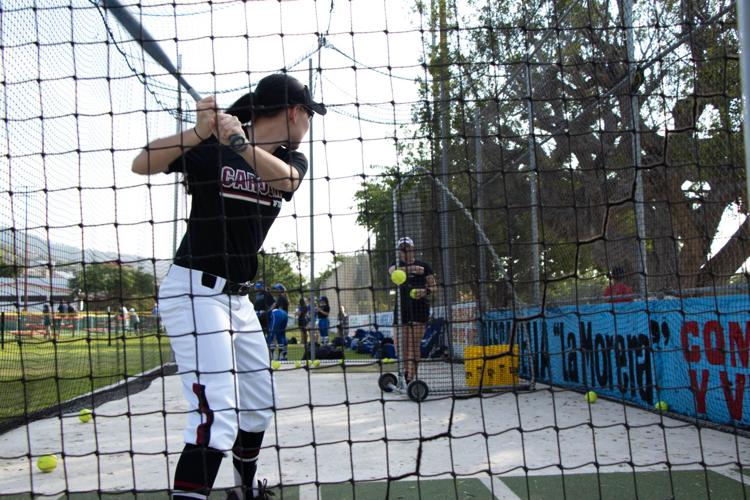 Earning a shield
Fulmer has two more years of school and softball. But she has no plans of leaving the force.
"She's my shadow. I hope they leave her with me," Reese said. "I have about four and half years until I retire, and I definitely would like to hand off the title. I'm going to teach her everything I know."
For Fulmer, the steps are to finish at USC and apply to the Richland County Sheriff's Office (she clearly already has a step toward being accepted). Then go through the police academy and hope for the same assignment.
The ultimate goal is to advance to federal law enforcement, perhaps the Secret Service.
"That'd be fun," she said, "running alongside that limo."
Until then it's carrying on the hectic schedule she's embraced, and scoring weekday arrests while scoring weekend runs.