GOOSE CREEK – Myrtle Beach's Luke Doty is considered one of the top high school quarterbacks in the country.
You'd get no argument from Hanahan coach David Morbitzer or the Hawks' defense.
Doty had 251 yards of total offense and had a hand in three touchdowns to lead top-ranked Class AAAA Myrtle Beach past Hanahan 52-7 Friday night in the season opener for both schools at Gibson Stadium on the campus of Goose Creek High School.
The game was moved from Hanahan to Goose Creek earlier in the week when field conditions at Wiley Knight Stadium were deemed to be unsafe. School officials are confident the field will be playable when the Hawks host Philip Simmons on Sept. 20.
Doty is a consensus four-star recruit in the 2020 recruiting class and has already verbally committed to play for South Carolina next fall. Doty, who is the nation's third-ranked dual-threat quarterback and the No. 109 player overall, plans on enrolling at South Carolina in January.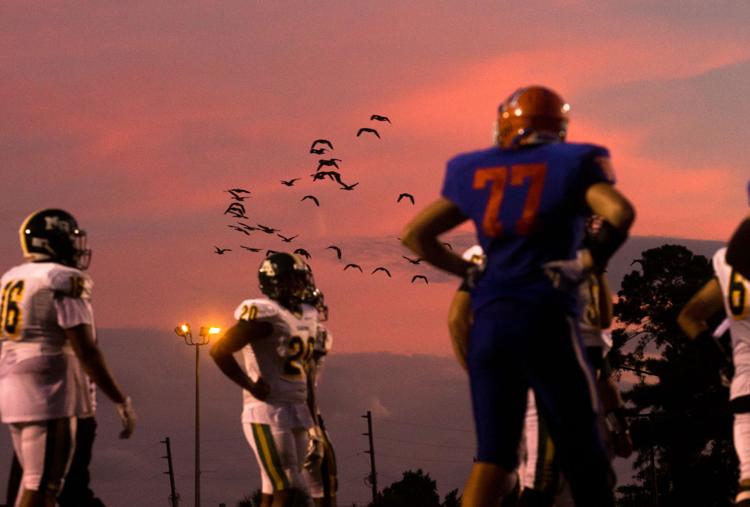 The 6-1, 195-pound senior played less than a half, but managed to rush for 124 yards and a TD on just five attempts. Doty scored on a career-long, 94-yard run midway through the first quarter. He also completed 11 of 15 passes for 127 yards and two TDs, connecting on his first eight passes.
"He's a special player," said Myrtle Beach head coach Mickey Wilson. "He's a true dual-threat guy, you could see that tonight. He can throw it and run it and he makes us go."
Doty's 94-yard run was highlight-reel material. He appeared to be caught in the backfield, but bounced the play outside and took off down the sidelines untouched for the score.
"From the sidelines, it looked like he was shot out of a cannon," Wilson said. "He's a home-run hitter and can do it on the next level with his speed."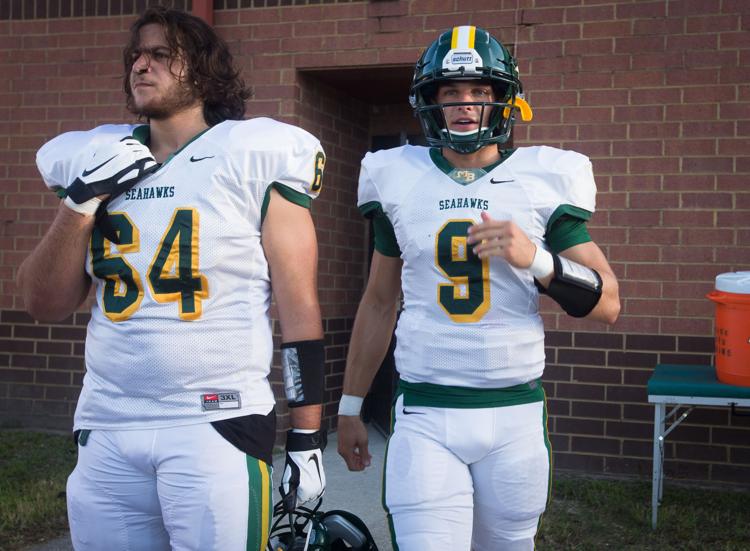 Since leading the Seahawks to the Class AAAA state title a year ago, the one area where Doty worked on tirelessly during the summer is his ability to read defenses. Jaylen Sparkman was Doty's third option on his 25-yard TD pass early in the second quarter.
"I've been in the film room all week, getting to know their defense and that's the result," Doty said. "Being patient and looking for that open guy. That's been something I've been working on all summer."
With the Seahawks leading by 52 points, Doty was little more than a cheerleader for the second half, which had a running clock.
"It's great for the young guys to get out there and get some playing time," Doty said. "I was really happy for those guys, they work hard and deserve to get in the game."