RALEIGH, N.C. — Furman coach Bob Richey wants his players to savor the program's first appearance in the AP Top 25 basketball poll, yet also remember how much work it took to get there.
He's hoping that approach will keep the 25th-ranked Paladins building toward something bigger.
"The reality of it is this was not just something that was created by this team," Richey told The Associated Press. "There's a lot of people that are involved in this and have paved the way for this to happen."
The Paladins (9-0, 1-0 Southern Conference) had a marquee upset in November by beating reigning national champion Villanova in overtime on the road to grab some national attention. They also won at Loyola-Chicago , last year's surprise Final Four team.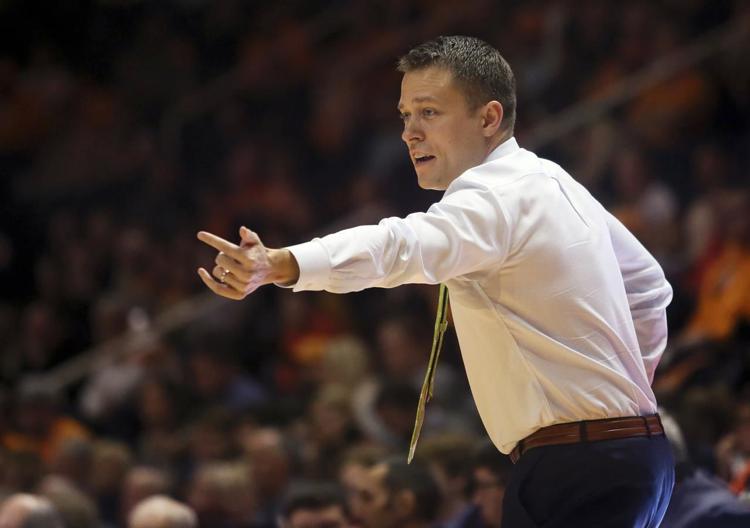 And there was Jordan Lyons' 54-point showing , with 15 3-pointers to tie an NCAA record, against North Greenville on Nov. 15.
Then came Monday, when Furman grabbed the final spot in this week's poll and entered the week as one of 11 unbeaten teams left in Division I.
Playing for the first time since making their debut in the rankings, the Paladins rolled to a 98-77 victory over Elon on Tuesday night. Furman made 10 of 16 3-pointers in the second half.
Furman has tied a program record with 23 wins in each of the past two seasons and has won 16 of 17 dating to last season.
Richey, in his second season as head coach after six seasons on the Furman coaching staff, said the team addressed the ranking in a Monday meeting. That included first-year recruiting director Daniel Fowler, a four-year starter for the Paladins who recalled that his freshman team hoped just to reach 10 wins.
Now a team picked to finish fourth in the Southern Conference is chasing much more, such as its first SoCon Tournament title and NCAA Tournament berth since 1980.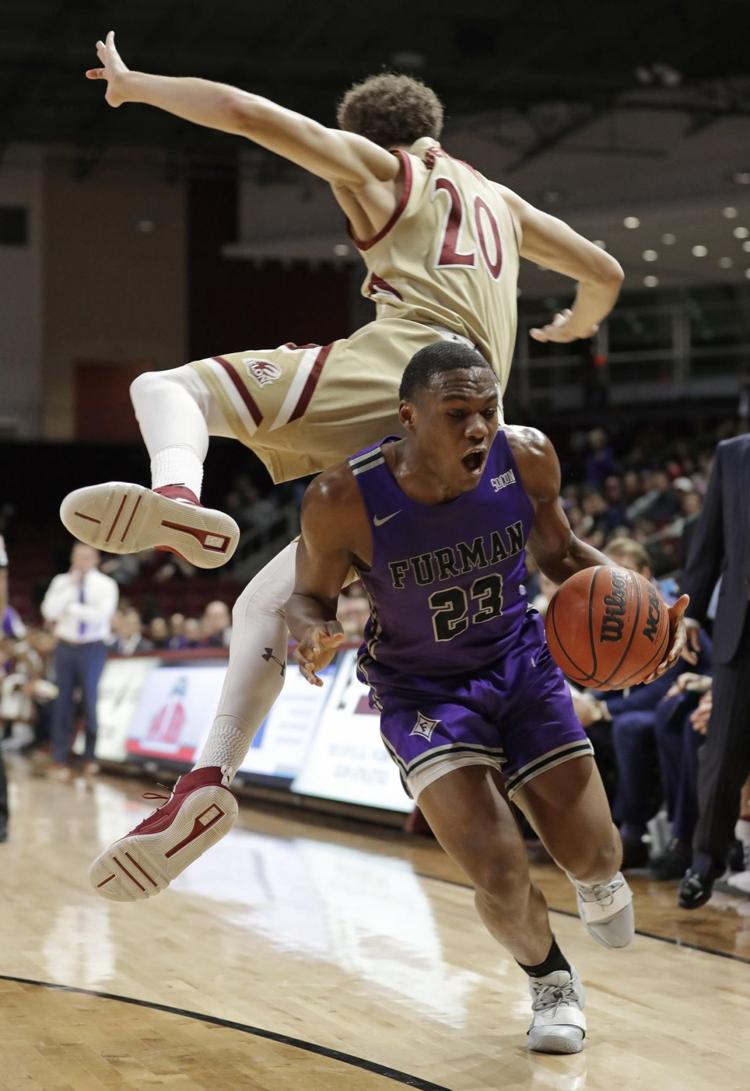 "The responsibility is we focus on the task at hand, we focus on improvement, we focus on getting better," Richey said. "We focus on being the best version of ourselves that we can. And we keep it about that.
"The second you get away from that and start falling in love with all the things that come with this exposure, then I think that's when you're going to quickly find yourself on your back."
Furman's next game is Saturday at USC Upstate in Spartanburg at 4:30 p.m. The Paladins will host Charleston Southern on Dec. 11.
Furman and The Citadel will play Jan. 5 in Greenville and Jan. 31 at McAlister Field House in Charleston.