Lacey Evans didn't know a thing about professional wrestling three short years ago.
Today she just might be the most inspirational lady wrestler most WWE fans have yet to meet.
The 27-year-old Evans, a participant in NXT's inaugural Mae Young Classic, is a rising star whose path to WWE has been nothing short of amazing. Her goal, simply put, is "to show people that anything is possible." Her life to this point has been a testament to strength in adversity.
As a business owner, an entrepreneur, a military veteran, a wife, a mother, a motivator, and now an NXT talent, Evans has an insatiable desire to constantly challenge herself.
One of eight children and the product of a broken home, Evans found the deck stacked against her at a very young age. She says her mother left when Evans was only 10, and her father was physically abusive, moving the children from place to place in search of construction work.
Raised in "tents and trailer parks" and sharing hand-me-downs with seven siblings, the Georgia-born blond-haired beauty recounts her hardscrabble upbringing.
"We traveled a lot, so I honestly lived in a tent for a while in Alabama and Louisiana. I spent a lot of time in Texas. I grew up all over the South. My dad just kind of followed construction. Between drugs, it got him in and out of trouble, so we were traveling a lot. I never was anywhere for long."
Home life was a challenge for all the kids, she says, and it left mental scars that remain.
"My dad was always high while I was growing up to the point where he would literally fall asleep due to the drugs and with a cigarette in his mouth. It would fall out and burn his skin, and that's how he would wake up. It was an ongoing thing."
That upbringing had a devastating effect on her seven siblings. It's one they still deal with, she says.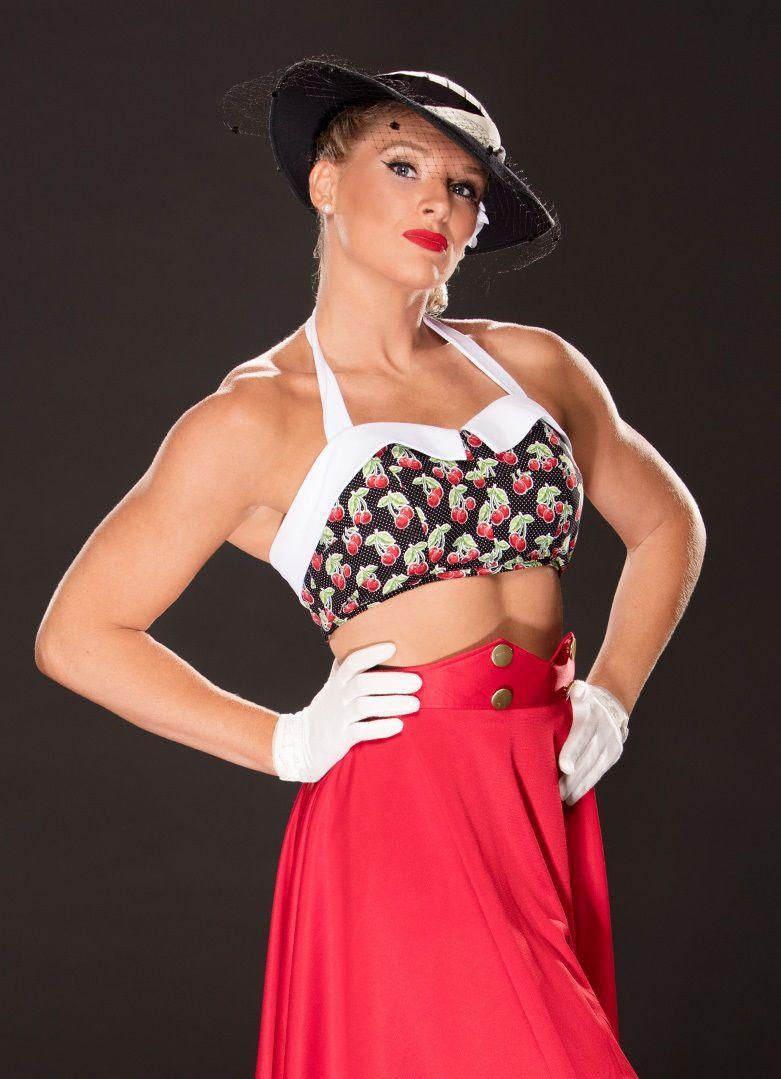 "My father had a very bad temper and was very cruel while I was growing up. He was physically abusive. It created lasting problems, and this is something as a family that we deal with constantly to this day."
Sports, she says, was her outlet during middle and high school where she was a state wrestling champion.
"I stayed busy with sports. My parents couldn't take me back and forth, so I would go for runs and blame my cutting weight as to why I didn't have a ride. I would lie to the entire world and everybody who would try to help me. Before I even got in middle school, I would have to walk everywhere and would blame it on training. That way they would never know anything was wrong back in my household. I tried to stay busy."
Through pure will and dogged determination, Evans found the inner resolve to escape her surroundings. With a strong work ethic and a burning desire to excel, she joined the Marine Corps at age 19 and never looked back.
Top of the class
Joining the U.S. Marines Corps, says Evans, had the biggest positive impact on her entire life.
"It was also my saving grace," she says. "I ran off as soon as I could when I realized that I needed to."
Her five-year career as a U.S. Marine would prove to be exemplary. She graduated with honors from Fort William Wood in Missouri before serving as military police and a member of the Special Reaction Team, a group responsible for security at bases when they're under terrorist threats or hostage situations.
"My MOS (Military Occupational Specialty) was military police officer. I was the only female and one of seven on a SWAT team. My position on the team was assistant breacher," says Evans, who was based at Parris Island in Beaufort County.
An expert shot, she graduated as the company's highest-ranked shooter out of boot camp.
"I was the top shot in the entire command. I was the honor graduate out of every school that I've ever been sent to while in the military, meaning I graduated at the top of my class every single time. And that includes males and females. I was a sergeant when I got out."
Ever determined to better her life, she earned a bachelor's degree in health administration management and also started her own construction company at the age of 22 while still on active duty.
"I started a company when I was a corporal in the Marine Corps in order to support my siblings," she says. "That way they could be employed. I bought a couple houses. That way they could also have a roof over their head."
Unique route
It also was while in the Marines that Lacey Evans – then Macey Estrella – got her introduction to professional wrestling. A staff sergeant, who also moonlighted as an independent wrestler, invited her to one of his shows. Expressing interest in the sport, she began working out daily at the military base gym, and competed the very next week on a local wrestling card. From that point on, she says, she was hooked.
"I had never watched it prior to that, wasn't a fan and didn't know anything about it. I watched one show and I was actually performing in the ring the next weekend with that same staff sergeant."
Eventually trading her combat boots for wrestling boots, Evans debuted with the Georgia-based American Premier Wrestling promotion in late 2014.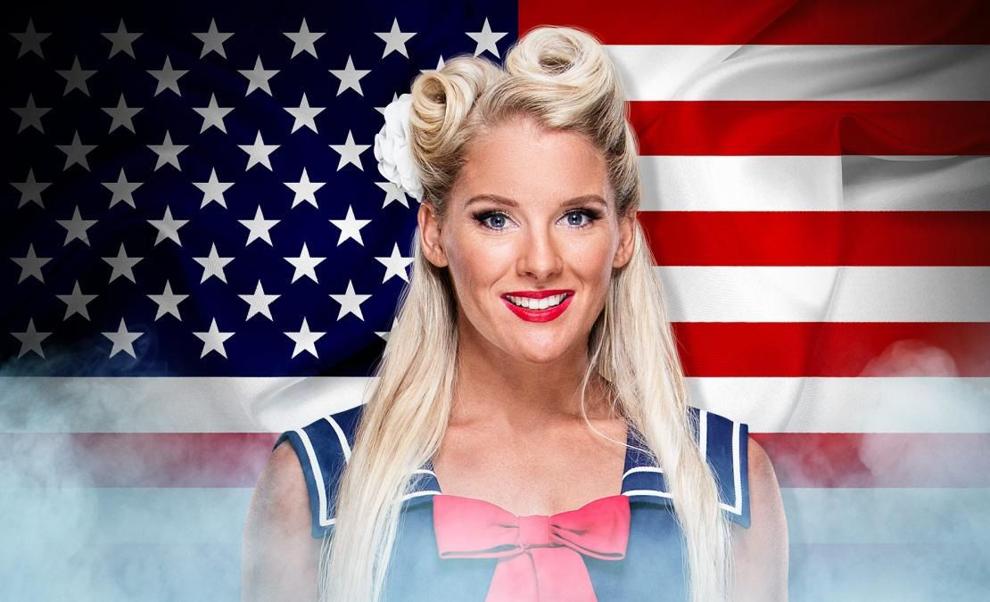 With little experience on the independent circuit, Evans was signed to a WWE contract in April 2016 and, at the age of 26, made her live debut with NXT in October.
Less than a year later, she was selected to be one of 32 participants in NXT's prestigious Mae Young Classic.
"It's huge," says Evans, who has been honing her skills at WWE's Performance Center in Orlando, where she also oversees new talent with the discipline and ferocity of a drill sergeant.
She knows the sacrifices she has made to reach NXT, and she expects the same from the new recruits. She is hoping the Mae Young tournament will give the women of NXT even more exposure.
"There's never been one before, so this is groundbreaking," she says of the competition. "Mae Young made such an impact with this company that I have been blessed enough to be hired in. And then, on top of that, for them to choose me. There were only 32 spots that could possibly have been filled. There are so many Americans that they could have chosen to represent this country. The fact that they chose me of all the people … I am so blessed. It means so much to me that I even had the opportunity."
Breakneck schedule
Evans continues to make sacrifices for her family. Unfortunately, she says, some of her siblings still battle with depression.
"It fluctuates. It all depends. Just when you think that they're OK … time only can tell," she says, her voice trailing off.
"As of now they're doing great. Everybody's alive and kicking and working the best they can to survive literally. God help us, but hopefully it continue to be this way. But you just never know with addiction, and you never know with depression. It comes out of nowhere."
Her father, whose addiction plagued him until the end, overdosed two years ago, before Evans could tell him she was signed by WWE.
She credits her husband with being a bedrock of support. "I have a 4-year-old daughter and an amazing husband who I've been with since I was 15 years old. He's very supportive."
How does this ring warrior juggle all of these things and still maintain her sanity?
"I have a planner from hell," she laughs. I've got this huge planner where I write down everything. I've always done that since I was in high school. I have to. I don't have a choice."
She says she also found daughter Summer a good school that works with her schedule. And her husband is a general contractor who goes out and does hands-on work for the company.
"And after my day of training with wrestling and my daughter's homework at night, or sometimes early in the morning. I'll knock out the work for our business because I do all the administration for our company. I'll do all the emails and invoices and proposals either late at night or early in the morning. I'll start fresh the next day with my daughter's school and training and wrestling and work."
Evans takes her daughter on the road with her.
"Thursday evenings when I pick her up from school, her bag's already packed and I take her with me to the shows. We'll do homework backstage and do what she needs to do."
Never give up
Evans, whose legal name is Macey Estrella, explains how she got her mat moniker.
"My maiden name is Macey Evans. My father's last name is Evans, so when I got married it changed from Evans to Estrella, which is my husband's last name. When we had to submit a list of names that we like, I really liked Lacey Loretta. They (NXT) chose the last name Evans, and the first name Lacey which, believe it or not, is my sister's name. So they made it Lacey Evans, which was my sister's legal name up until the time she got married."
While her time is obviously limited, she still enjoys supporting groups and causes dedicated to mental health, addiction and the homeless. Having her daughter involved in charitable efforts is important to Evans, who strives to provide an example of helping others less fortunate.
"I try to get my daughter involved, which is the most difficult part due to her age," says Evans. "I'm kind of limited now. She can only assist in a few."
She also wants her daughter, as well as those who follow her in the wrestling business, to realize that no goal is unobtainable and "anything is possible."
"I know you hear that a lot, but coming from the lifestyle that I have and knowing the statistics, my siblings look up to me in so many ways. They think that I'm the most motivated person. They look at me almost like a superwoman. I know that sounds clichéd, but I've never done a drug. My mindset is so strong, and I've always tried to pull that out of them.
"For me my biggest goal is to show the entire world that it does not matter where you come from. It doesn't matter what you've been through. You can forget statistics, because statistically I shouldn't even have a job like this. I probably shouldn't even be alive. But I did and I've made it and I've kept my head strong and I've pushed through every obstacle that I've ever had to face, to include helping other people. So I just want to show the world that, between positivity and having a strong mindset, that you can do and be anything. I was raised in tents and trailer parks and no money, and I still made it."
She says the Mae Young Classic will provide a platform to show women not only what they are capable of, but also what mothers are capable of.
"I'm a mother of a 4-year-old. A lot of women think that they are limited to what their abilities are, what they can accomplish, or what they can look like or what they can be. There are no limits no matter what the situation is. Whether you're a mom or not, whether you have an addiction or not, whether you're from poverty or not. It's so awesome that I can be that one to show women that not only am I a mom, and I shouldn't be here, but here I am. I want to just give everything I can. It means so much to me in so many different ways."
The road to success isn't an easy one. But with hard work and a never-say-die attitude, one can attain the American dream, she says.
"I just want to make a difference. I want to affect people's mindsets and how they challenge themselves and what the world throws at them. That's what I want to do."
Power Slam Cancer
Brewery Championship Wrestling will present Power Slam Cancer, a benefit show for former BCW heavyweight champion David "The Amazing Velvet" Kerr, on Sept. 1 at Frothy Beard Brewing Company, 1401 Sam Rittenberg Blvd., West Ashley.
Admission for the event is free; donations will be accepted to assist Kerr in his fight against cancer. Bell time is 7 p.m.
Main event will pit Big Game James and L.A. Tank against former WCW star The Maestro, NWA Hall of Famer Susan "Tex" Green and Damien Legion.
For more information, contact Adam Helms at 843-270-3183.
Reach Mike Mooneyham at bymikemooneyham@gmail.com, or follow him on Twitter at @ByMikeMooneyham and on Facebook at Facebook.com/MikeMooneyham.