He dreamed of playing quarterback in the football-crazed  Southeastern Conference.
Darius Douglas had scholarship offers from schools in other conferences, but he chose to follow his dream instead. The former Berkeley High School star enrolled at South Carolina in 2017 and joined the football team as a freshman walk-on.
After redshirting his freshman year and spending last season playing quarterback for the Gamecocks' scout team in practice, Douglas realized his dream of leading an SEC football program was not going to materialize. 
The Gamecocks' current roster includes quarterbacks  Jake Bentley, a senior and returning starter, former Fort Dorchester star Dakereon Joyner and Ryan Hilinski, a highly decorated freshman out of California.
Douglas decided to transfer to a school that offered the possibility of more playing time. The 6-1, 180-pound former prep star — he was a first-team All-Lowcountry selection and a Shrine Bowl pick in 2016 — looked at several FCS programs before deciding on Charleston Southern. The Buccaneers are beginning a new era under first-year head coach Autry Denson and CSU will transform from an option offense to an all-out passing game this fall.
A new coaching staff with an exciting brand of offense attracted Douglas to North Charleston, just 20 minutes from his hometown.
"Coach Denson has great energy and he was very real with me about the expectations," he said. "Getting to know him and the other coaches, I felt really comfortable and I know they can help me become the best player I can be.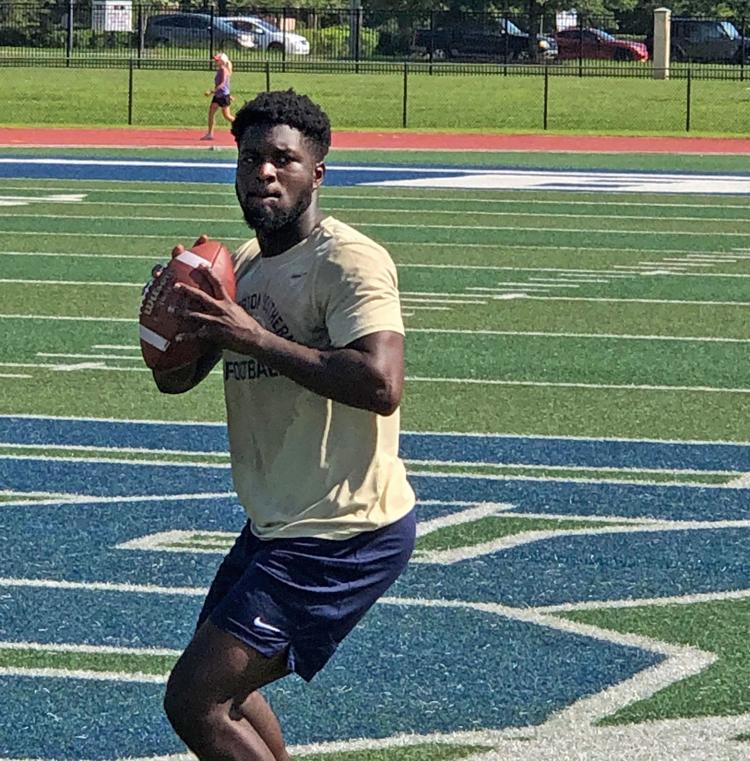 "It's close to home, which is great. My family can see me play and all but that wasn't really a big factor in my decision. I wanted to find a place where I can excel on and off the field and CSU is the perfect fit for me."
Though he hasn't played in a game since 2016, Douglas displayed his potential in his two years as the starting quarterback at Berkeley. He threw for 2,112 yards and 28 touchdowns as a senior, adding 760 rushing yards and 13 more touchdowns. He amassed more than 5,000 total yards in two seasons.
"Darius is a good football player and he has a good skill set," said Denson, an assistant coach at Notre Dame before coming to CSU. "He can throw the football but he's also a very capable runner.
"When we looked at his high school film his versatility and his ability to make things happen with his legs really jumped out. He has matured and learned a lot over the last two years at South Carolina but he hasn't been in a game. He has to come in here and compete just like every other player in this program. He's ready for that challenge."
Douglas says he has no regrets about his two years at South Carolina. Though he never got a chance to show his talent on the field, he did take advantage of the opportunities he received from coaches and other quarterbacks at USC.
"It was a great learning experience for me," he said. "I learned so much about being a quarterback and what it takes to succeed. I learned a lot about the mental preparation, watching film and learning about different defenses. I didn't really get to prove anything on the field but I know the time spent learning and understanding how to prepare is going to help me.
"I wouldn't change anything really. I went to USC with an open mind and I was able to experience a lot of good things. Now, at CSU I will have a chance to put what I learned and take it to the field in a competitive environment. It all worked out for me so I am happy."
Douglas is expected to compete for playing time with two returning quarterbacks — Jack Chambers and Christian Reid. Both are sophomores who shared duties during spring practice but have very little game experience. Incoming freshman Ross Malmgren could also figure into the mix.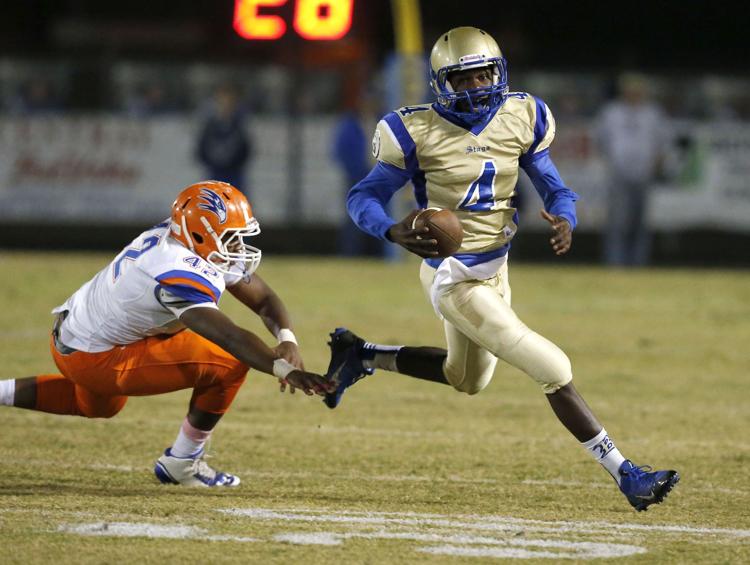 "I am very excited to have this opportunity," Douglas said. "I have always felt I had the talent and ability to play at this level and now I have the chance to compete for playing time and show what I can do. I don't expect anything to be handed to me. I know I have to earn it so I am coming in ready to compete. I want to work for it. I want to earn whatever opportunity I get.
"It's been two years since anyone saw me play so everyone probably forgot about me. I can't wait to get out there and prove myself again, but I have to be realistic and be patient. I'm a competitor and I want to be on the field but I have to make the most of everyday and prepare myself to play."
As fate would have it, Charleston Southern plays at South Carolina on Sept. 7. It will be the first-ever meeting between the schools. It also could be the first time Douglas gets to play in a game at Williams-Brice Stadium.
"It will a special day, going back there and seeing all the guys I spent the last two years with," Douglas said. "But I have so much to do before that day if I want to be on the field. If I can get on the field, I will do my best to make plays.
"I know those guys on that defense, guys like DJ Wonnum and Javon Kinlaw. Playing on the scout team I saw those guys every day but I won't be wearing a yellow jersey on that day. I know how good they are and I know they will try to get after me. It should be fun."