Every Monday over the last few months, Charleston Southern basketball coach Barclay Radebaugh and  Christian Keeling would meet to talk.
Their ironic purpose: For Radebaugh to help his best player leave CSU and transfer to another school. Keeling announced last week that he will play his final season at traditional ACC power North Carolina.
Don't get it twisted. Radebaugh strongly disapproves of the current vogue for transferring in NCAA Division I basketball — more than 700 players have decided to transfer since the start of the 2018-19 season — and dearly wanted Keeling to stay with the Buccaneers for a fourth season.
"He's our leading scorer and rebounder," Radebaugh says wistfully. "And here we are helping him go to another school, when we could have had 12 of 13 players back and probably be picked to win our league."
But there was also the promise Radebaugh made to his star player after Keeling's outstanding freshman season in 2016-17, when the 6-4 guard became the only freshman in America to lead this team in scoring (17.3 ppg) and rebounding (7.1 rpg).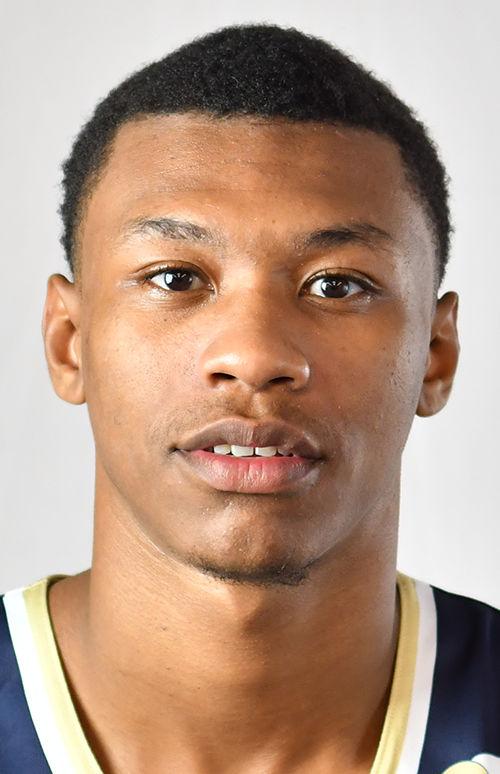 "There's so much peer pressure now," Radebaugh said, "if you are at a mid-major school and have a good year, to move up to a higher level. Christian did not want to do that, but there were a lot of people talking to him.
"We told him, you give us three years, and at the end of that third year we'll see what's best for you. It's going to take a lot of work on your part, but why don't we try to graduate in three years? You put this team first and put Charleston Southern first and the mission of our program first and at the end of three years, if it's best for you to go to a high major, I will help you.
"Christian lived up to every detail of his word, and I was absolutely going to live up to mine."
Father figure 
Keeling was a junior at Laney High School in Augusta, Ga., when his late mother was diagnosed with ovarian cancer. But his mother warned the rest of the family: Don't tell Christian.
"The whole family kept it from me," Keeling said. "She sacrificed her life to make sure I was kept on the right track. She didn't want me to be distracted, or feel like I had to quit playing to stay home."
His mom, Deirdre, worked three jobs to provide for her family. Keeling said he found out the truth about his mom's condition in the spring of his junior year, just after returning from an AAU tournament in Louisville where he had been offered a scholarship by Radebaugh and Charleston Southern.
Perhaps that's one reason Keeling didn't want to leave CSU after that stellar freshman season.
"I believe in loyalty," said Keeling, whose father lives in San Francisco. "I'm a very loyal guy, and Coach Radebaugh gave me a chance. He saw something in me that nobody else did. Me and Coach understood each other and trusted each other. He's like a father figure to me in a lot of ways."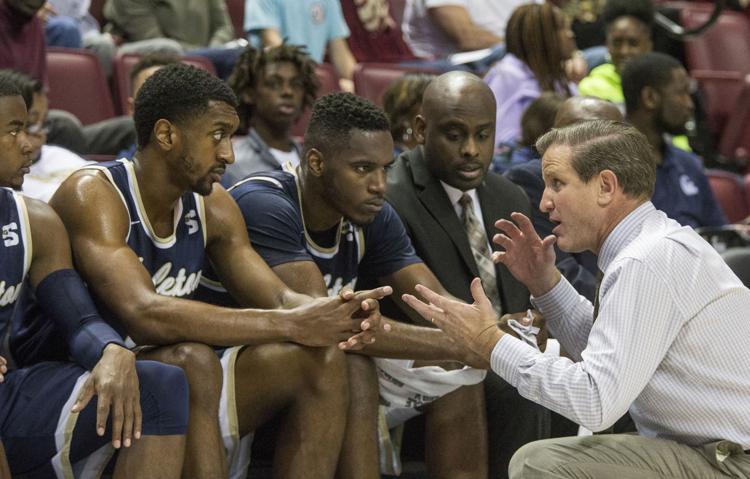 After Keeling averaged 17.6 points as a sophomore, he decided to declare himself eligible for the NBA Draft in the summer of 2018, again with Radebaugh's support. He was invited to a two-day camp with the Milwaukee Bucks, but eventually decided to return to CSU for his junior season.
"They told me to lead my team to a championship and get into the NCAA Tournament," Keeling said last fall. "They told me some stuff to work on, but they said leading a team to a championship and into the tournament was more important as an overall player. They want leaders and they want winners, and that really stuck with me."
The right way
Keeling did his best to follow that advice. He averaged 18.7 points and 6.9 rebounds, shooting 38 percent from 3-point range, as the Bucs went 18-16, made the semifinals of the Big South tournament and won a first-round game in the College Insider Tournament last season.
More importantly, he stayed on track to graduate in three years with a major in communications and a minor in psychology.
When Keeling announced in late March that he would enter the NCAA's transfer portal, he got 50 calls from interested programs in one day, said Radebaugh, who took many of those calls himself.
"It was difficult each day to field calls about him," Radebaugh said. "Because in my heart, I wanted him to stay. Through a lot of prayer and talking, we had to do what Christian thought was best for him.
"To me, he's a unique situation because he graduated in three years. He's not a kid that transferred, sat out a year and became a graduate transfer that way. He actually did it the hard way and the right way, the way full of integrity. He was extremely loyal, and he did the hard work in the summer to earn that right."
With Radebaugh's help, Keeling narrowed his list to 10 teams, and then two: Clemson and North Carolina.
"I've never been on this side of recruiting, and I can see why he narrowed it to those two," Radebaugh said. "(UNC coach) Roy Williams was full of personality and sensitive to our position here. He actually told me, 'If you don't want me to do this, I won't.'
"And (Clemson coach) Brad Brownell set himself apart by recruiting Christian very hard and being very honest and truthful."
In the end, Keeling chose North Carolina, meaning he will go from the 800-seat Buc Dome to the 21,000-seat Dean Dome in Chapel Hill.
My mother always told me that if it is in your heart💙 then don't keep it hidden. My family & I decided to announce my decision earlier! This is an honor and tribute to you Mama👸🏽You will always live through me🙏🏽 I Love You Mama😘 but with that being said..#BlueCollarKid pic.twitter.com/8SoHxtfBp9

— Christian Keeling (@BasktballPower) April 27, 2019
Radebaugh said he's confident that Keeling can play at that level. In eight games against high-major teams over three seasons at CSU, Keeling averaged 18.1 points and 5.1 rebounds per game on 49 percent shooting, including 43 percent from 3-point range.
"He is fearless and will raise his game to the level he needs to," Radebaugh said. "He's tough-minded and confident, a strong athlete who can shoot the ball at 6-4. There's not many of those."
For Keeling, it's a chance to prove himself in the nation's best basketball conference.
"It's my dream come true," said Keeling, who said he grew up a fan of former North Carolina great Tyler Hansbrough. "But it's a testament to all the hard work, from where I came from to where I am now, and to Coach Radebaugh and all our coaches and players.
"It's still the goal to win a championship. Just because it's a different school doesn't mean the grind will stop."