COLUMBIA — For the man who would one day become South Carolina's head basketball coach, it began appropriately enough in Myrtle Beach.
That was where Frank Martin participated in the Beach Ball Classic, as part of a Miami Senior High School squad that reached the championship game of the annual tournament in 1982. Martin's team lost in the final to W.T. Woodson of Fairfax, Va., but in the process, he became fascinated with how an opposing guard named Tommy Amaker played defense.
"I went home as a kid and said, 'Wow, I really like the way that guy plays,'" Martin said. "So then he goes to Duke, and I start watching Duke play on TV. Tommy would sit on the halfcourt line, and ... they wouldn't let you make an entry pass. They made your life impossible."
Much like the Gamecocks can do to opponents today. It was in high school when Martin began collecting the defensive philosophies that would become his bedrock at South Carolina, where he has USC back in the AP Top 25 and unbeaten in the SEC. And it's that defense, rooted in ball pressure and disrupting passing lanes, that gives the Gamecocks their best shot in a pair of games against ranked conference opponents this week.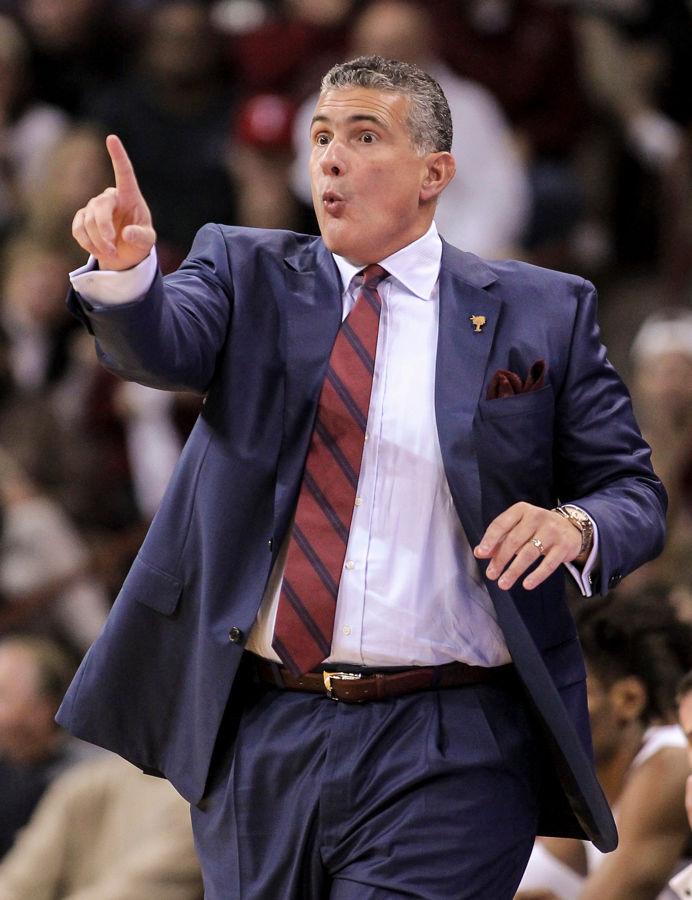 No. 24 USC (14-3, 4-0 SEC) is one of three SEC teams unbeaten in league play. The others are No. 19 Florida (14-3, 5-0), which comes to Columbia on Wednesday, and No. 5 Kentucky, which USC visits on Saturday. In both contests, the Gamecocks will continue to rely on a defense that ranks third nationally in opponent field goal percentage (36.4), first in opponent 3-point percentage (27.9), and eighth in opponent scoring average (59.8).
"They're one of the best defensive programs not only in our league, but in all of college basketball," said Gators coach Mike White. "... They make everything difficult for you, for your best players, for your role players. Everything is a challenge, from getting open, to dribbling it from one place to another place, to trying to get to the offensive glass. Everything is challenged. We have a lot of respect for the way they approach the game."
It was at Miami Senior, playing under his mentor Marcos "Shakey" Rodriguez, where Martin first began assembling bits of the defensive philosophy he would one day call his own: pressure the ball, deny perimeter passes, don't let opponents catch while facing the basket, be in position, play hard. He and his old high school coach remain in regular contact today.
"Shakey Rodriguez continues to be one of the closest people in my life," Martin said. "I'll call him, and he'll speak for 50 minutes, and I'll listen. He watches all our games, he has opinions, and if he told me to drop and do 50 (pushups) right now, I'm dropping and doing 50. I'm just not going against when he does or says."
Once he broke into the coaching profession, Martin began working under another head coach who had a similar style and similar demands of his players: Bob Huggins, for whom he was an assistant at Cincinnati and Kansas State. "It's all kind of gone into my brain," Martin said, "and ... along with my own mind, created a vision of what we teach."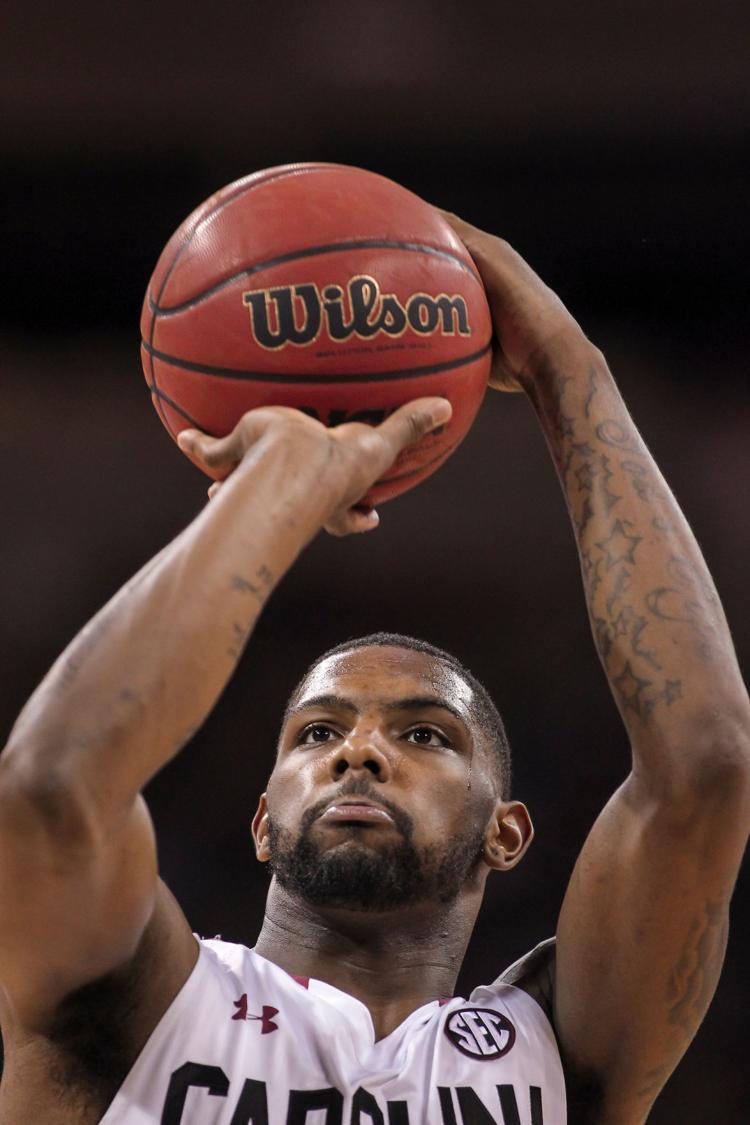 The result is a squad that leads the SEC in almost every defensive statistic, and a system very different from what players think defense is in high school. "It's almost like learning basketball all over again when you get here," said senior guard Sindarius Thornwell, USC's leading scorer as well as a member of the SEC All-Defensive team last season.
Freshman forward Maik Kotsar is living the transition right now. "Playing in high school, you could go to defense to rest a little bit and start attacking on offense," said the Estonia native. "But over here, it's rather the other way around."
It was defense that steadied the Gamecocks through offensive slumps in their last game and secured an easy victory over Mississippi that kept them unbeaten in SEC play. "We guarded with the same desire and energy and spirit even though we shot 29 percent from the field," Martin said afterward.
And against the Gators and Wildcats, it's defense that will likely determine USC's fate.
"Our defense is a lot better than it's been in past years," Thornwell said. "I feel like our defense will always give us a chance."