COLUMBIA — It's not about Will Muschamp.
At least, that's how South Carolina's head coach sees it this week, as the Gamecocks prepare to visit Florida — where Muschamp held the head job for four seasons until he was fired following an overtime loss to the Gamecocks in late 2014.
"In this profession, if you don't win enough games, you get fired. That's part of it," Muschamp said on his Sunday teleconference. "There's no hard feelings, there's no animosity, there's no grudge. It's part of our profession. It's an important game for us because it's an (SEC) Eastern Division game. We're still alive in the race."
Indeed, USC's three-game winning streak gives Saturday's noon game in the Swamp — the field of which is now co-named for former USC and Florida head coach Steve Spurrier — some significance beyond Muschamp's return. Thanks to Georgia's victory over Kentucky, the Gamecocks remain barely alive in the division race, though it would take a convoluted series of events to send them to Atlanta.
For USC (5-4, 3-4 SEC) it all hinges on a victory over the Gators, ranked No. 11 in last week's College Football Playoff poll. "I'm not going to go over all the scenarios with our team for the simple reason of, it doesn't matter," Muschamp said. "We need to go win a game against a good football team on the road. My emphasis for our team is, take the next step in our program."
But to most everyone else, it will be about Muschamp's return to the place where he went 28-21. Muschamp served one season as defensive coordinator at Auburn between his head coaching gigs at Florida and USC. Auburn did not play Florida (6-2, 4-2) last season, making this week Muschamp's first trip back to Gainesville, Fla., since he was dismissed.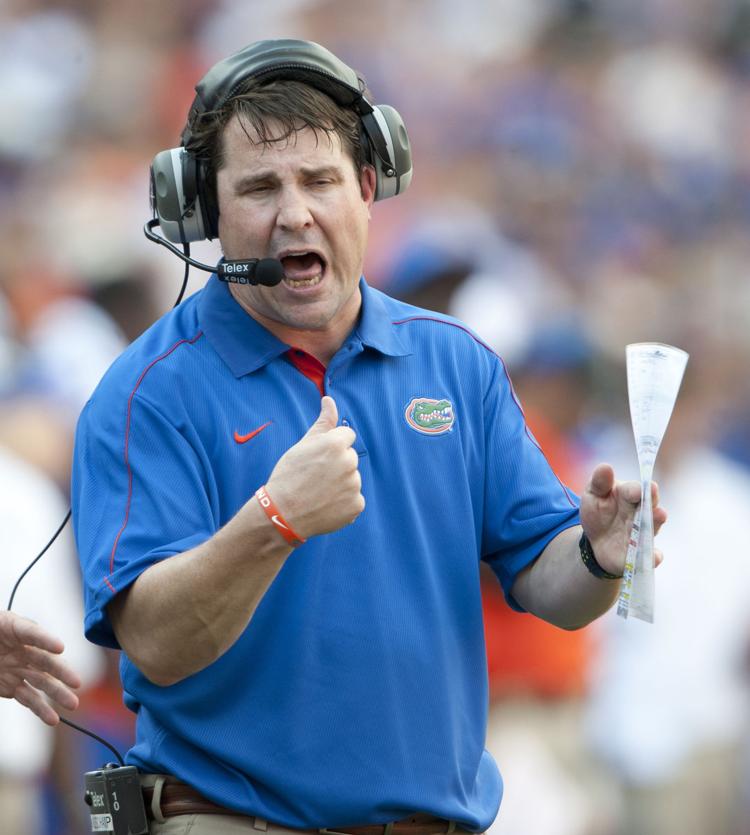 "We had four great years at the University of Florida. I have tremendous respect for the university, for the program. I grew up in Gainesville, I grew up a Gator," said Muschamp, who sold sodas on game days at the Swamp as a youth.
"I have tremendous respect for (Florida athletic director) Jeremy Foley and (president Bernie) Machen and the wonderful opportunity they gave us to be at the University of Florida. We have great memories, we have great friends that are still friends to this day that we stay in touch with and we talk to a lot."
The significance of this week isn't lost on his players. "He hasn't said much about it, but I can only imagine — him being there and then coming here," tight end Hayden Hurst said. "But I don't think coach will make a big deal out of it. It's just another SEC game for us. I think it gives us as players who play for him a little more motivation to go out there and play for him."
Muschamp said he didn't think of his return to Florida until a question was poised to him after Saturday's 31-21 victory over Missouri, which put the Gamecocks within one win of bowl eligibility. He'll be up against many players he recruited to the Gators — but said he'll be able to put that familiarity aside once the game kicks off.
"Anybody who knows me, they know this game is really important to me because of our players and the University of South Carolina," Muschamp said. "That's No. 1, and that's the way it's going to be for me. I know that's boring and you don't want to hear that, but that's how I feel."
Injury report
Running back A.J. Turner suffered a knee sprain against Missouri, but should be available Saturday in Florida, Muschamp said. And right guard Donell Stanley, out since the opener with a high ankle sprain, "continues to improve and get better," Muschamp said. "I think certainly he'll be close to 100 percent this weekend."