COLUMBIA — For him to stay down, they knew it was serious. In four years as a mainstay on South Carolina's offensive line, Zack Bailey had plenty of bumps, bruises, pulls and sprains, but always fought through them.
In a glaring example of how unfair life can be, the most dependable and most indispensable member of the line — there are many who would say of the entire team — suffered a major injury on one of the last plays of his final home game.
"It's obviously a setback, but it's not a catastrophic injury in my mind," USC coach Will Muschamp said. "It's not good, but it's not what it could be."
Bailey broke his left fibula and will miss the Belk Bowl, the culmination of his senior year. Yet the good news Muschamp was referring to is twofold.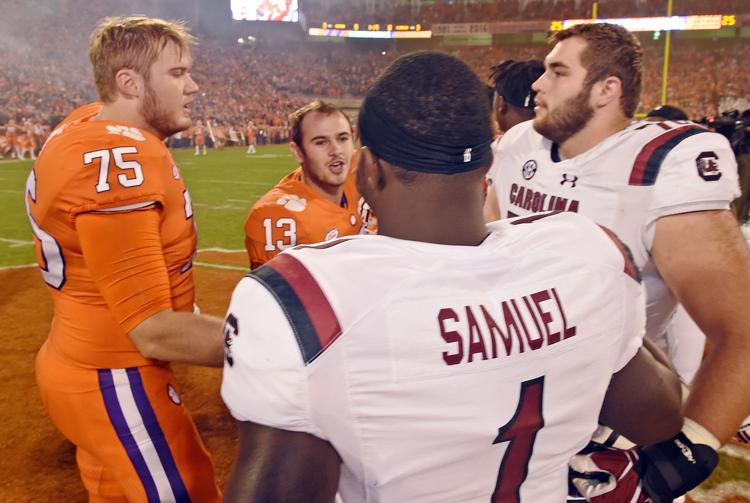 One, of the bones to break in the leg, Bailey broke the lesser one. Two, it shouldn't affect Bailey's status for the NFL Combine and NFL Draft.
"I think by February he'll be good," said Alan Bridges, an assistant coach at Summerville High who is very close with Bailey. "As long as everything checks out fine, his recovery should give him a month to prepare for the Combine."
The Combine is scheduled for Feb. 26-March 4. Participating in it isn't a prerequisite for getting drafted, but for any player who isn't a sure first-round pick, it's a brightly lit path toward the draft.
Bailey, at 6-6, 314 pounds, is considered a strong NFL prospect, ranking 23rd in one listing of draft-eligible offensive guards and No. 19 among eligible offensive linemen in another. The consensus second-team All-SEC selection has long drawn raves for his toughness, blocking ability and versatility.
Bailey's best position is left guard, where he exclusively played as a senior and sophomore, but he has never backed down from doing whatever he was asked to do. The Gamecocks lost both centers in the first two games when Bailey was a freshman, so he played center for the first time in his football career at Georgia's Sanford Stadium.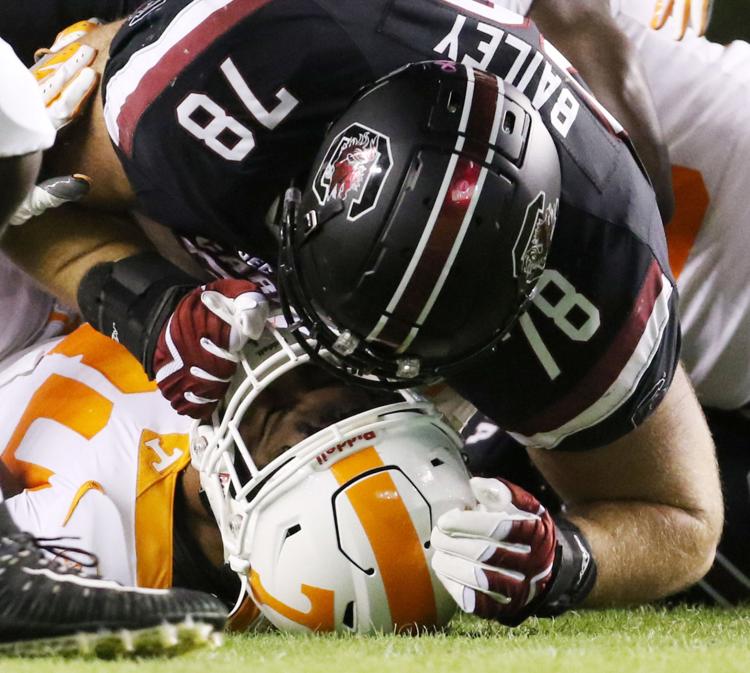 He also switched to right tackle as a junior and started eight of nine games there, missing four games due to a sprained ankle.
Bailey is scheduled to graduate in December. With him on the sideline against Akron, USC moved center Donell Stanley to left guard and put fellow Summerville alum Chandler Farrell at center.