Mary Hunter Jackson wants to finally set the record straight.
According to family folklore it was Lawton Jackson who first took his oldest son, McHenry, out to Folly Beach and got him into the water, exposing him to surfing for the first time.
Mary Hunter has a different story to tell.
"It was me, I was the first one to get McHenry out on a boogie board," said Mary Hunter, who grew up on Kiawah Island. "He was maybe two years old, and we'd go out on a boogie board. I'd push him into the small waves, and that's how it all started. His father likes to think he was the one, but it was me."
McHenry Jackson, who is one of the top youth surfers in South Carolina, isn't about to get in the middle of this family squabble. He credits both of his parents for his love of surfing.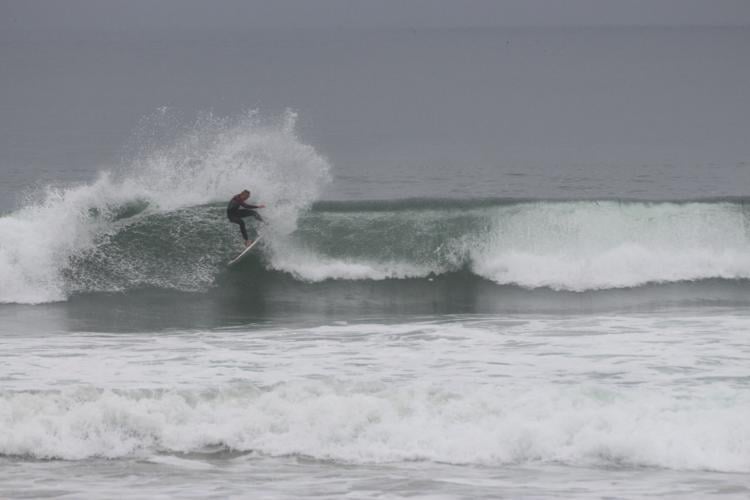 "I remember surfing with my mom when I was like five years old, and I can remember the first time I went out with a life vest on with my dad and I was like eight," McHenry said. "My mom and dad were both surfers, so they got me into it. There's just something about riding waves that I've always loved. It's a release. You go out there on your own, and you don't have to worry about anything or anybody."
One of the events that McHenry looks forward to each summer is the D.J. McKevlin's Gromfest, which will be held this weekend at The Washout on Folly Beach beginning on Saturday.
The Gromfest is a celebration of youth surfing. It's one of the longest-running surfing contests in the area, having been around for more than 50 years.
"It's just a great event for the kids," said Lawton McHenry, 50, who started surfing when he was 10. "McHenry has been involved with Gromfest for years. It's not so serious, it's about having fun, and getting together with his friends and just celebrating surfing."
The term grom is short for grommet, which is slang in the surf culture for a young boy or girl, usually under the age of 16, who likes to surf.
Gromfest was the brainchild of Dennis McKevlin. The late Dennis "Mr. Mac" McKevlin, started the event more than a half century ago. McKevlin is considered the founding father of the local surf scene and opened McKevlin's Surf Shop in the 1960s.
He fought efforts by the city, in the early days, to ban surfing on the island.
"The kids are the ones that are going to carry on the sport of surfing," said Perng Hutson, a manager and public relations director at McKevlin's Surf Shop. "There's just a pure stoke, a pure joy that kids get from surfing and we want to keep them involved and excited about surfing."
This isn't a traditional surf contest. Among those fun features are the annual tug-of-war and the "dirty corndog" in which the kids run into the ocean, come out, roll in the sand and then dance. The highlight is usually the "Push 'n Surf" in which a parent and young child work together for the latter to catch a small wave.
"This isn't your typical surf contest where everyone is out there to win and that's what is it all about," Hutson said. "There is still going to be competition and there are groms out there that are going to be competitive in anything they do, but this is really about having fun and being stoked about surfing."
It's a sentiment shared by McHenry.
"Beside the surfing, the dirty corndog is one of events I look forward to," McHenry said. "The little kids really love it and it's an excuse to get dirty and sandy and not get into trouble for doing it."