Marquise Pointer isn't sure when his passion for art began.
Like most kids with a pencil in his hand, Pointer liked to doodle on a scrap of paper in his spare time or when he got bored during classes. As Pointer got older, he drew super heroes or Disney characters like SpongeBob SquarePants, Phineas and Ferb, and even Mickey Mouse.
"I liked to draw cartoons and stuff I saw around me," Pointer said. "Neither of my parents were very artsy, but I had cousins on both sides of the family that liked to draw and I think that's where I got my interest."
Pointer took art classes through middle school and high school, but it wasn't until one of his Advanced Placement teachers stuck a camera in his hands during his senior year at Jonesboro High School (Jonesboro, Ark.) that the College of Charleston senior point guard found his true passion off the basketball court.
"I was taking an AP studio art class and my teacher gave me a camera one day and it just felt right," Pointer said. "I'd always liked to draw, but having a camera in my hands took that passion and creativity to another level. It's something that I really love to do and hopefully something I can turn into a career later on in life when I'm done playing basketball."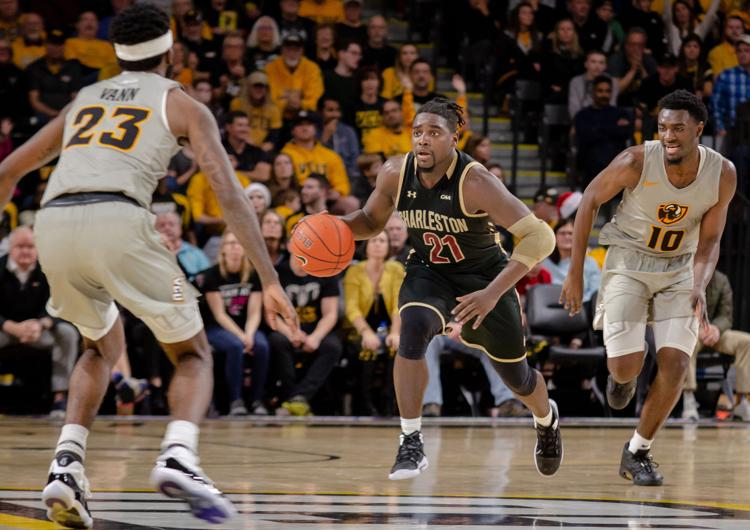 When Pointer's not on the basketball court trying to lead the Cougars to a second straight Colonial Athletic Association title, you can probably find him with Cannon 7D Mark II camera, taking photos around Charleston.
Two of his favorite places to go for inspiration are Charles Towne Landing in West Ashley and Magnolia Cemetery.
"I did some film and photo shoots at Charles Towne Landing, it's a beautiful place with interesting scenery," Pointer said. "The scenery around Magnolia Cemetery is really interesting, too. When I do have free time I like to go around the city. There's always something that catches my eye."
Pointer's teammates have known about his interest in photography for a while, but saw just how talented he was with a camera during a team trip to Ireland two summers ago.
"Marquise didn't leave the hotel without his camera," said former College of Charleston guard Joe Chealey. "He brought it everywhere we went and got some really cool shots. He was able to kind of immortalize the trip for all of us with his photos."
A studio art major, Pointer's senior thesis was called "civilian clothes" — a collection of six photographs of College of Charleston student-athletes in their uniforms and every day clothing. His work was displayed at the Marion and Wayland H. Cato Jr. Center for the Arts during the fall semester.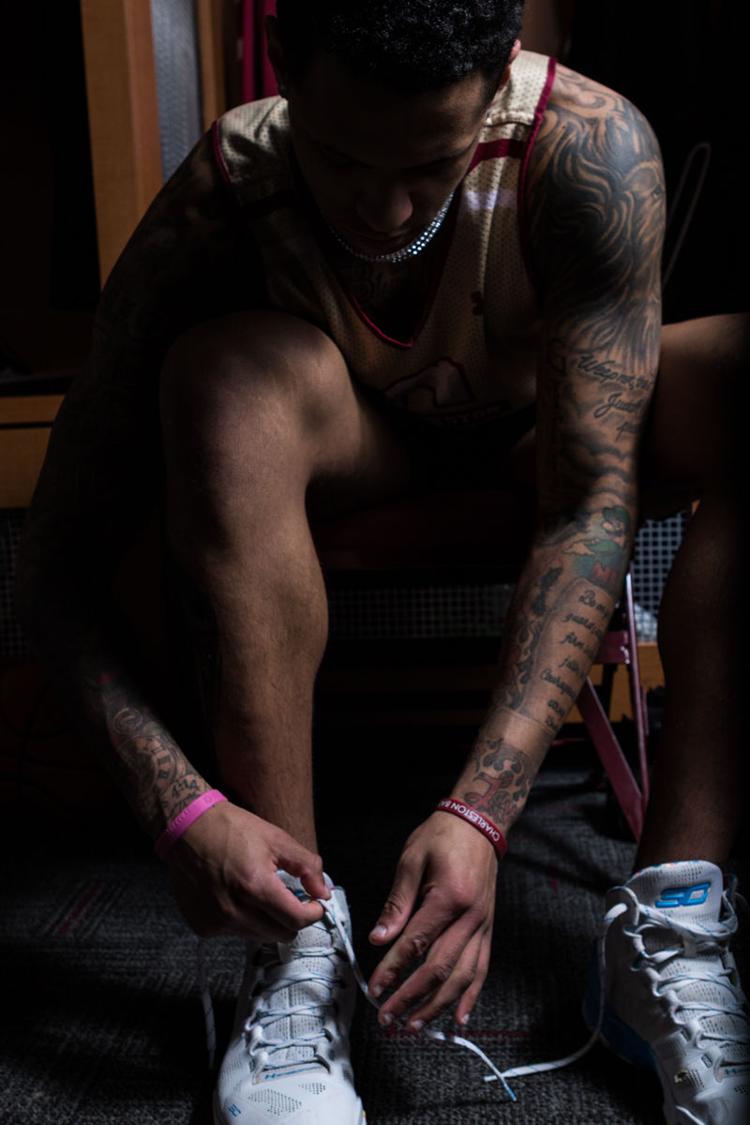 "I liked having people come in and see my work and then hear what they thought about it, good and bad," Pointer said. "I want my photographs to make people think and talk."
On the court, Pointer missed most of the preseason and the first nine games with an elbow injury.
"It was a frustrating way to start my senior year," Pointer said. "I was having a good offseason, workouts were going well, and then I got injured and everything just kind of stopped for me as I went through rehab."
He finally got back on the floor against Georgia College after fall exams. It took a while for Pointer to get back into game shape as he didn't crack the Cougars' starting lineup until the start of the CAA schedule in January.
"We didn't want to rush Marquise back out there and have him get hurt again," said College of Charleston coach Earl Grant. "We know that Marquise is going to be a big part of what we do and we want him playing his best basketball in March."
Pointer, who has made 14 straight starts and is averaging 4.6 points and 2.3 assists, said he's getting more and more comfortable with each practice and game.
"I knew I had to put in the work to get back to where I needed to be," Pointer said.
Pointer hopes to play professional basketball after he graduates from College of Charleston. But that doesn't mean he'll put down his camera.
"I want to do commercial stuff, like magazine covers and studio stuff too," Pointer said. "This is something I know I'll do the rest of my life."