Imagine being 13-years-old and carrying the hopes and dreams of an entire town on your shoulders.
College of Charleston pitcher Griffin McLarty can more than imagine it — he lived it.
Just a few days past his 13th birthday, McLarty found himself on the biggest baseball stage of his young life when he stepped onto the mound in Williamsport, Penn., for the 2011 Little League World Series.
McLarty was the starting pitching for La Grange, Kentucky – a town located about 25 miles from Louisville near the banks of the Ohio River – as the team faced Clinton County, Penn., on the second night of the tournament.
For McLarty it seemed like the entire town of La Grange, with a population of just under 9,000, had made the 575-mile trip to the Little League World Series. Fans of Clinton County, which is just 30 miles from Williamsport, filled Howard J. Lamade Stadium hours before the first pitch and had crammed onto the berms in the outfield. A record crowd of 41,848 was on hand, plus a national ESPN television audience.
"That whole day is still kind of a blur for me," said McLarty, who will take the mound Friday night at Patriots Point as the Cougars begin a three-game weekend series against UNC Wilmington. "You're a little nervous obviously with everyone watching. You try not to think about the crowd, being on TV, any of that. You want to go out and just play."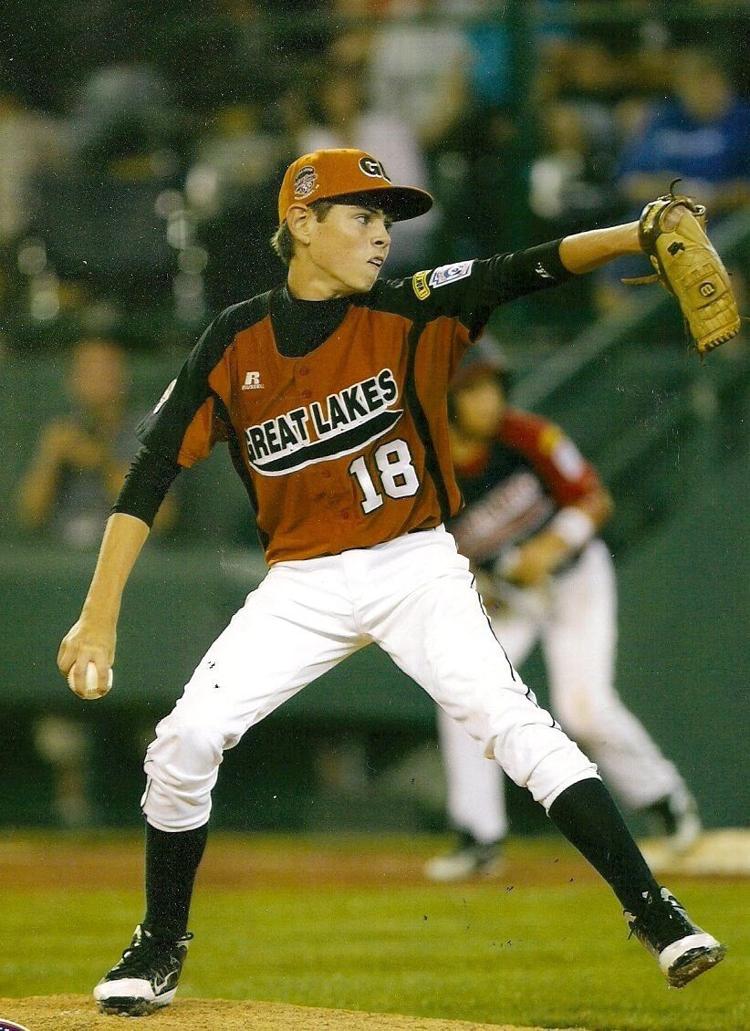 Like a lot of boys his age, McLarty had experienced a growth spurt that year and was nearly 6-feet tall in August of 2011. He was half a head taller than most of the kids on his team and probably the best all-around player on the squad.
He had to be that night.
McLarty pitched a complete-game, four-hit shutout, striking out 12 Clinton County batters. For good measure, he smacked an opposite-field home run in the first inning, the only run scored in La Grange's 1-0 victory.
"That's probably a night I'll remember the rest of my life," McLarty said.
Two days later, La Grange lost to a team from Warner Robbins, Ga., that featured future University of Georgia quarterback Jake Fromm.
"Because of the pitch-count rules, I only got to pitch in that one game," McLarty said.
Being a good baseball player at age 13 doesn't always translate to stardom later in life. McLarty, a junior, is one of only two players from that La Grange team to play college baseball. Still, McLarty is convinced that his experience at the Little League World Series has helped him at the College of Charleston.
"The experience of being there and playing in high- pressure situations at such a young age, I think helped prepare me for moments later on in life," he said.
Case in point.
In just the third start of his sophomore season, McLarty faced a nationally-ranked Georgia team that had pounded plenty of good pitchers. McLarty threw a complete-game, six-hit shutout in a 6-0 victory.
"His stuff went up a notch the better the hitter he faced," said College of Charleston head coach Chad Holbrook. "The bigger the moment, the better he was. He showed me something that game that not a lot of kids have. The tougher the competition, the better he became and that's a great trait to have."
McLarty has compiled a 6-3 record this season as the Cougars' Friday night starter. He has a 1.58 earned run average and 74 strikeouts in 68⅓ innings.
"He's a rock, he's been very consistent for us for the last two years," Holbrook said. "He's just a very polished college pitcher. He has total command of the strike zone. He's totally in charge of his emotions and his competitiveness."
In his last five starts, McLarty has taken his game to an even higher level. He is 4-1 with a 1.02 ERA with 48 strikeouts over 44 innings. 
"He takes a lot of pride in his craft," Holbrook said. "Not just on game day, but every day. He works extremely hard to be the best pitcher he can be."
As a junior, McLarty is eligible for the Major League Baseball draft in June.
"I try not to think about what's next," he said. "I know I have to be aware that that's an option for me, but at the same time I can't control any of that stuff.
"I just need to go out and play and do my thing and let that stuff figure itself out."