A closer look at the college football games for South Carolina, Clemson, The Citadel, Coastal Carolina and Charleston Southern.
How can the Gamecocks stop a three-game losing streak to Kentucky? Stop the run
When: 7:30 p.m. Saturday
The Wildcats will doubtless try to do it again Saturday. Why wouldn't they, when it's nearly the sole reason why they've won three straight? Plus, it's what they're good at — Kemp and Williams are gone but Snell and Johnson are back. Combined with Sihiem King, Kentucky is averaging 142.5 rushing yards per game and allowing a scant 58.5. (Read more)
- Inside the Game: South Carolina at Kentucky
- Wando's Parker White leaps from Gamecock walk-on to starter
- A healthy Deebo Samuel is last thing USC opponents want to see
- Burden of Kentucky losing streak now falls on Muschamp, Gamecocks' underclassmen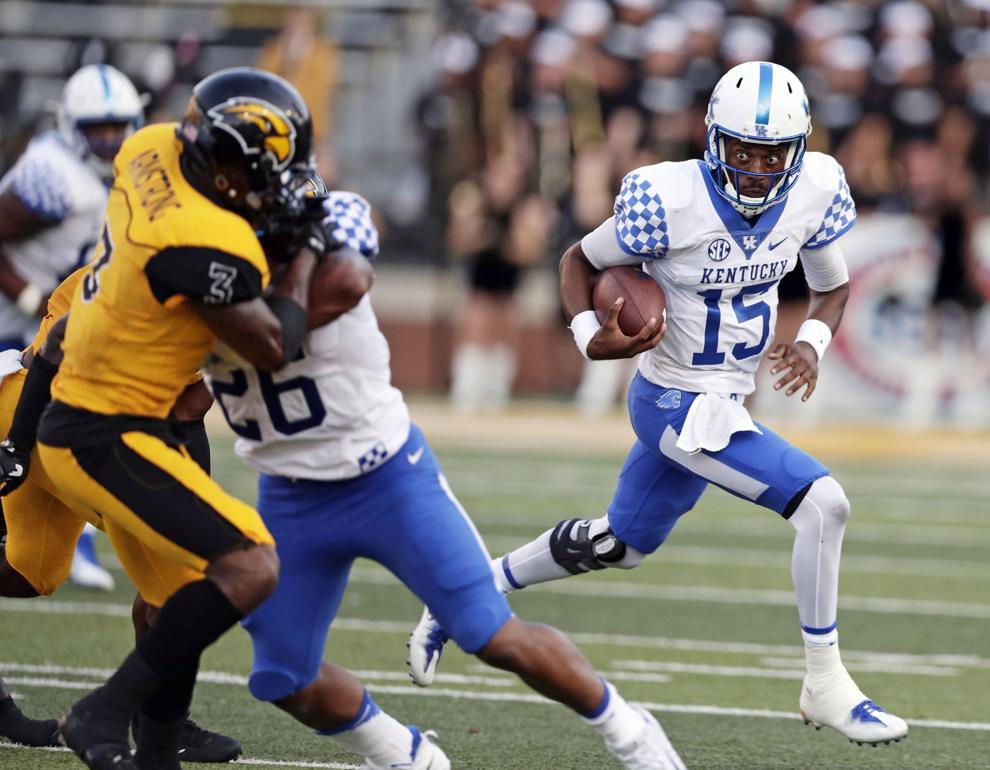 Clemson goes on the road for huge ACC showdown against Louisville
When: Saturday, 8 p.m
When No. 3 Clemson plays at No. 14 Louisville for the Tigers' first road game of the season, the hostile environment will test quarterback Kelly Bryant and the offense. (Read more)
- Inside the Game: No. 3 Clemson at No. 14 Louisville
- Louisville one of nation's best in rushing defense
- Clemson's Ray-Ray McCloud showing his maturity after mistakes
- Clemson still waiting for one of its running backs to step up
- Clemson seeks to fix what's wrong at right tackle
Charleston Southern looks to get back on track after rough start to season
WHEN: Saturday, 6 p.m.
Thanks to Hurricane Irma, the Buccaneers have had a longer than expected wait to erase those bad memories. The threat of the powerful storm forced a cancellation of last Saturday's game at South Carolina State, allowing for that bad taste to linger for another week.
The 16th-ranked Buccaneers are hopeful things will turn around on Saturday when they visit Elon for a 6 p.m. kickoff at Rhodes Stadium. (Read more)
'Playing for Mitch': Citadel carries extra motivation into SoCon opener
WHEN: 1 p.m. Saturday
At 1 p.m. Saturday, the funeral for former Citadel Bulldog Mitchell Jeter will begin at Rock Hill High School, where he starred in football and wrestling.
At the same time Saturday, about 188 miles to the northwest, Jeter's former teammates at The Citadel will kickoff their Southern Conference opener at East Tennessee State, beginning their quest for a third straight league title. (Read more)
After early bye week, Coastal Carolina hits the road to take on UAB
WHEN: Noon, Saturday
The Chanticleers haven't played since beating Massachusetts in the season opener Sept. 2. Now the team is buckling up for 10 consecutive weekends of football, beginning Saturday with a road game against University of Alabama at Birmingham.
"You'd rather have a bye week later so you can get some rest," said Jamey Chadwell, who formerly coached at Charleston Southern. "But the positive part is that we were able to continue looking at things we worked on coming out of fall camp." (Read more)