HOOVER, Ala. — Nick Saban's "truth is important" rant at SEC Media Days came in response to a question about college football's growing transfer trend. He could have been talking about Clemson's 44-16 national championship victory, a stomping of Alabama one world-changing night in Santa Clara last January.
"I think we all have to tell the truth," Saban said. "I think we have to live the truth. But I also think sometimes you've got to believe the truth."
Saban's comments about Clemson, including a lament that too many Alabama players "were worried about personal outcomes more than team outcomes," made their way outside the Wynfrey Hotel.
They sped East on I-20, turned left at Atlanta and muffled news about the Braves having a swell season. They zipped past the Clemson exit off I-85 and arrived unwelcome at the ACC Football Kickoff event in Charlotte, where the Tigers' traveling party reacted accordingly.
Truth is, the legendary Saban and everyone else in Crimson is still struggling to solve Clemson and adjust to this new order in which Alabama is no longer the best college football program.
Keep in mind that Saban — unlike Urban Meyer in the wake of Ohio State's 31-0 Fiesta Bowl loss to Clemson in 2016 — went overboard in praise of the Tigers in the minutes after the Santa Clara clarification game.
We didn't expect 'ol Nick to show up in Hoover with an orange Tiger paw on his lapel while announcing that Alabama is playing for No. 2 from now on.
But how about some better excuses than …
"I think that we didn't play with the discipline at the end of the season that we'd like to have as a team."
And …
"I don't think that our preparation — so that we can go in a game and be very responsible and accountable to do our job at a high level on a consistent basis — was what it needed to be."
Plus the "personal outcomes" drivel.
There's clearly a frustrating struggle to grasp the contrast in preparing a team coming off a close loss and a thorough clobbering.
This isn't simply a matter of Saban tapping into player anger for motivation, as he did in the year-long buildup to a 24-6 Sugar Bowl revenge victory over Clemson in 2017.
The 35-31 Alabama loss to Clemson in Tampa in 2016 and the 28-point debacle in Santa Clara are as different as the buzz at SEC Media Days (lobby packed with tailgating Alabama fans and an Auburn fan accompanied by a dog named Jake painted with tiger stripes) and ACC Football Kickoff (Dan Patrick on his national radio and TV show Thursday asked listeners to guess "Which conference is Clemson in?").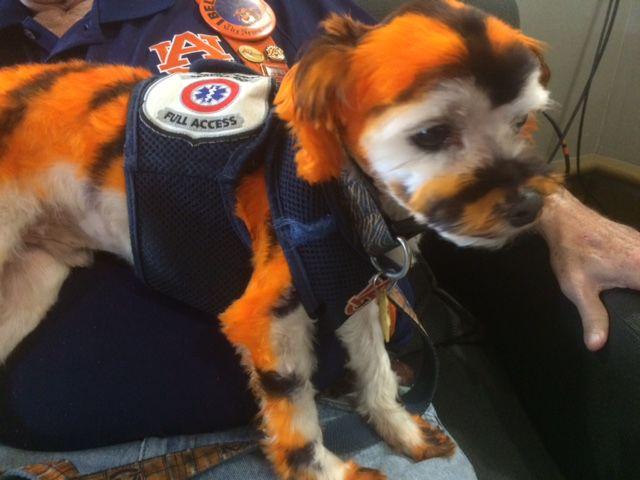 Working for Saban
Don't question Saban's resolve. The man is 67 but was back on the golf course just a few weeks after off-season hip replacement surgery.
He is a master of adjustment. Recent examples: ridiculing spread offense concepts one year and riding offensive coordinator Lane Kiffin's wide-open strategy to a national title the next; making do despite constant staff turnover.
But while Alabama is as popular a preseason No. 1 pick as Clemson, the Georgia starting lineup is probably the SEC's most talented.
So Saban showed up at SEC Media Days a little surlier than usual.
He was asked if he is hard to work for.
"Always interesting that (former Alabama assistants) may say that," Saban said. "But then when they get a job, they go do it exactly like we did it. So, I don't know."
An abridged version of Saban's staff leadership style?
"Sometimes," he said, "you have to make people do things that they really don't want to do that may be in the best interest of the overall organization."
So in 2019 that means getting an almost completely rebuilt coaching staff to try and figure out how to return to the College Football Playoff with a team that won't lose a national championship game by four touchdowns.
The value of losing
Tua Tagovailoa, Alabama's terrific quarterback, gets it.
"The mantra in our leadership group is 'Never be satisfied,'" he said.
Tagovailoa at SEC Media Days also said there was great value in losing.
Despite the national news play, it was a predictable statement coming from a Saban-coached leader who was simply mimicking what the man himself said immediately following the Clemson game.
"I also told the players that sometimes we learn more when things don't go well, when we lose," Saban said in Santa Clara. "You have to learn how to lose as well as how you win. And there's a lot of lessons for us to learn from the experience that we had in this game, whether you're a senior who's leaving or whether you're a player who's coming back and you see that we have work to do."
The really interesting takes will come in six months when Saban talks about the value of another loss to Clemson.
Follow Gene Sapakoff on Twitter @sapakoff