Happy ACC Father's Day, brought to you by Krispy Kreme, Bojangles and Pepsi (head coach wardrobes supplied by Belk).
The bond between the ACC footprint and native products is strong and yummy. But not as strong as dad/son or granddad/grandson bonds, or the grand ACC success/fan acceptance link.
This is, after all, The Nepotism Conference as led by the most high-profile coaches in its three most popular sports.
Dabo Swinney, the best football coach in the ACC, has two of his sons on the Clemson team.
Mike Krzyzewski, top basketball coach in the college game, just welcomed his grandson as a Duke walk-on.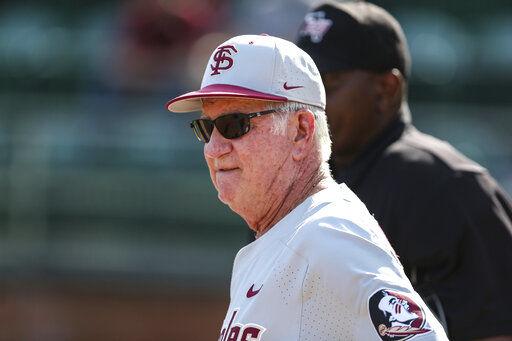 Check out Florida State in the College World Series. Mike Martin, the winningest coach in any NCAA sport, is never far from Mike Martin Jr., a former Seminoles' player who has been a trusty assistant coach for 22 seasons.
The Merriam-Webster dictionary defines nepotism as "favoritism (as in appointment to a job) based on kinship."
Not that there's anything wrong with that.
As long as the squad predominantly resides on the victory side of the scoreboard.
Easy targets, extra coaches
Swinney, Krzyzewski and Martin have earned every right for a little roster leeway. You can't expect their critically crafted cultivation of a "family atmosphere" to bar actual family.
Nepotism pluses outweigh the barbs if you're compiling national championships (five for Coach K and two for Swinney) or Omaha trips (17 for Martin).
Negatives:
• Relatives of coaches make easy targets for rival fans
• Some home fans aren't too thrilled either if one of their kids, siblings or friends loses out on a walk-on spot or precious playing time
• The privileged kid gets extra blame if he or she is part of things going wrong
Positives:
• The son of a coach often doubles as an extra assistant coach, beating the program drum and well-schooled in fundamentals
• The coach's son is more likely to offer the coach frank criticism from a player's point of view
• One less set of player parents to worry about
Or in wide receiver and kick holder Will Swinney's case, he gets credit for saving the Clemson program. Dabo Swinney was preparing to resign in 2006 after four seasons as a wide receivers coach under former Tigers head coach Tommy Bowden.
"But daddy," an eight-year-old Will pleaded. "If you're not a coach, we won't get to know the players. And we won't get to ride the bus."
The rest is shiny history.
"God used my kids to speak to me," Swinney said. "God used my kids to focus on the things that we do get to do and that they got to do."
Another one of those kids, Drew Swinney, is a Clemson wide receiver.
Clay Swinney is still in high school but is immortalized in a new Clemson statue on campus.
ACC nepotism might not apply to Jake Venables, a talented scholarship linebacker. But the redshirt freshman plays for his father, Brent Venables, the best defensive coordinator in college football.
So will Jake's brother, defensive back Tyler Venables, a Class of 2020 commitment.
No Duke explanation needed
Duke loses NBA-bound Zion Williamson, R.J. Barrett and Cam Reddish — all projected as NBA draft lottery picks on Thursday.
But the Blue Devils add another bunch of bluechip freshmen plus guard Michael Savarino, a walk-on from Durham Academy near the Duke campus. He happens to be Krzyzewski's grandson.
"He loves the game so he wanted to play college basketball," Coach K said last week. "He went to all these camps but he loves Duke. He wanted to come to Duke and I was happy about that because he earned it and if he's coming to Duke, then he should be a part of our basketball program because he's good enough to be a walk-on."
Not that anyone is owed an explanation.
The key to a coach managing a coach's son or grandson is not overextending duties or welcomes.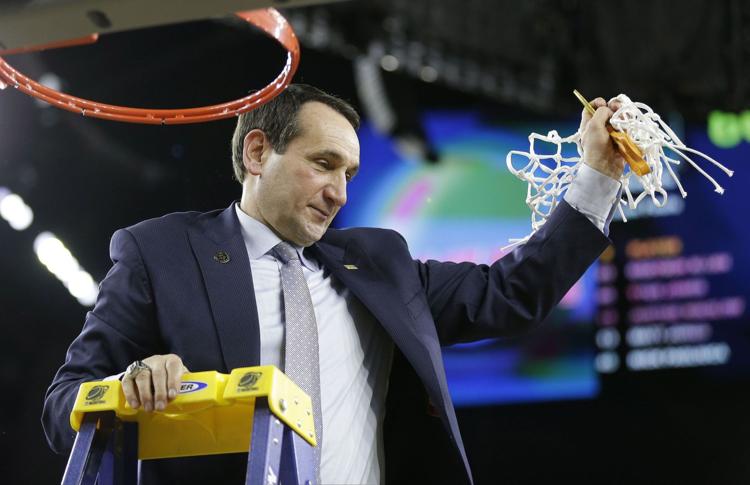 Steve Spurrier as South Carolina's winningest head coach briefly let Steve Spurrier Jr. serve as offensive coordinator. The son of a great play-caller was not a great play-caller and the title didn't last long.
Lose or struggle and nepotism isn't so cool.
Then there's the middle ground.
Mike Martin getting Florida State into this College World Series creates an interesting scenario for school officials and Mike Martin Jr.
A few weeks ago, when the Seminoles looked like they might underachieve and not make the NCAA Tournament, it seemed unlikely the son would get picked to replace the father as head coach.
Now?
What if Martin Jr. gets to update his resume with Florida State's first national championship?
Will Swinney could probably learn something from a chat with Mike Martin Jr.
Michael Savarino ought to text Will and Drew Swinney for advice.
Duke basketball, Clemson football and Florida State baseball fans should know that favoritism based on kinship is fine as long as your team is usually the favorite.
Follow Gene Sapakoff on Twitter @sapakoff