GREENVILLE — Jon Bockhorst believes there will be about two dozen family members and friends traveling from Ohio to Clemson this week in order to be in their seats by 12:20 p.m. Saturday when Furman and Clemson kick off the 2018 football season at Memorial Stadium.
The Furman offensive lineman's parents, Lora and Mike, will be there. That's a given. So too will 16-year-old brother Patrick, who is driving overnight Friday from their hometown of Cincinnati after he finishes his manager duties at his high school football game.
Then there is one grandmother; three aunts and uncles with all of their spouses; cousins Brandon, Nicole and Carly; Carly and Nicole's boyfriends; a couple of high school coaches; five other cousins driving nine hours from Northern Ohio, and last but certainly not least, Bockhorst's personal trainer from his Ohio hometown with his youngest son.
The group has been planning this trip for months — and Bockhorst, a center at Furman, is overjoyed to know all of his loved ones will be there when the Paladins line up against Clemson.
There's just one caveat, though — and it's a rather important one.
Bockhorst's cheering section won't be wearing all Furman garb or rooting only for the Paladins.
They can't do that.
The Bockhorst family has equal stock in both Clemson and Furman when it comes to Saturday's game.
On the one hand, there is Jon — the eldest Bockhorst son who is about to play in his first game since  2016 after suffering a knee injury (torn ACL) during fall camp a year ago. On the other hand, there is Matt — the middle Bockhorst son who is a backup left guard at Clemson and is set to play in the first game of his career as a redshirt freshman. 
Brothers from Ohio, the Bockhorst boys fell in love with two colleges in upstate South Carolina. Under any other circumstances, they would be chatting regularly this week about their upcoming games. They have always been close and for more than a decade have shared the football experience together.
But they agreed they would stop talking Wednesday until after the Clemson-Furman game.
And so the no-contact period is in full force. No more trying to get the other to spill secrets about the opposing defensive line. No more asking about Clemson's quarterback plans.
"I don't want to talk to (Matt)," Jon grinned. "All he ever says when I talk to him now is, 'This (Clemson) defensive line y'all are playing is pretty good ....' and I'm like, 'Yeah. We know that.'"
The brothers last saw each last weekend when Lora came down and took her sons to Tommy's Country Ham House in Greenville for one more meal together before the family rivalry kicks off.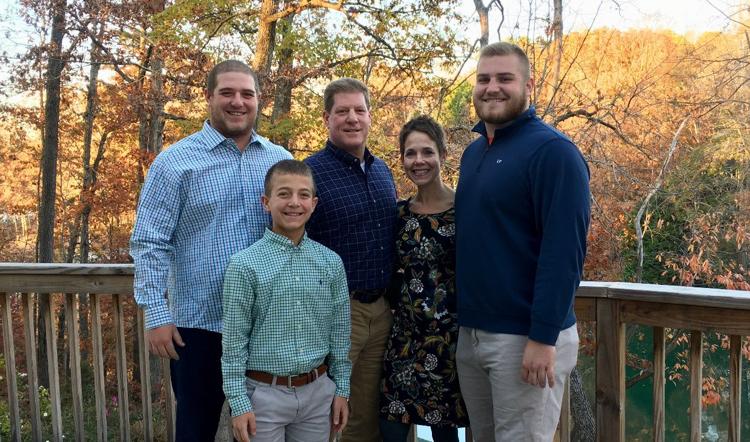 When Lora arrives Saturday, she and her clan will be in special T-shirts designed to represent Furman and Clemson. She had them custom made by a woman she found on Etsy.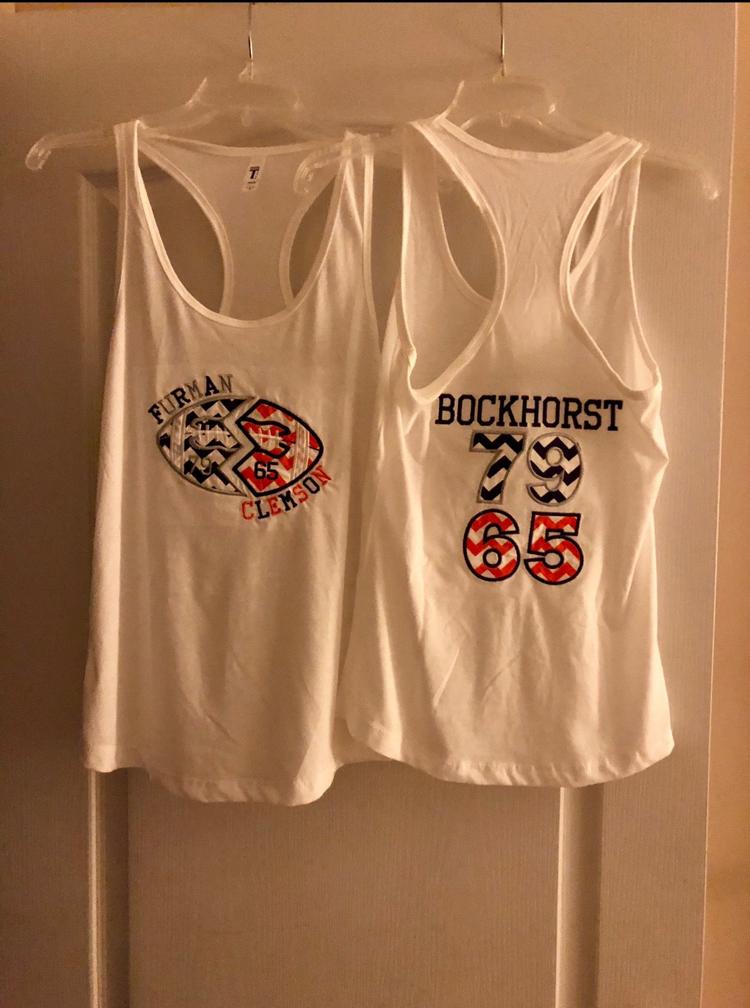 "Watching the two of them banter back and forth about who weighs more and who can lift more and who is tougher, it honestly was music to my ears," Lora said. "And that's how it has always been."
Regardless of the outcome — second-ranked Clemson is the heavy favorite and Furman has not defeated the Tigers since 1936 — Saturday will certainly be a day to remember for the Bockhorst family, who has waited for this game for years. The family first realized the two brothers' paths would be crossing about 2½ years ago, when Matt committed to Clemson.
Now it is finally here.
"I think it's neat that they're both able to live their dreams and they've both been able to find the right school for them," said Mike, who was a linebacker at Cincinnati. "They're both great academic schools, they're both able to get great educations and they've both been able to continue playing the game they love."
That will continue Saturday. Just under extra special circumstances.