Clemson basketball and football were dragged into the federal college basketball bribery trial in New York on Thursday, and the school said it would "immediately" conduct a review of the allegations.
A Clemson basketball assistant was caught on an FBI wiretap discussing the recruitment of Duke star Zion Williamson, according to reports from the ongoing federal trial.
Tigers assistant coach Steve Smith also was recorded talking about Clemson's national championship football program in wiretaps played in a New York courtroom.
Smith discussed "potential payments to be made to Zion Williamson's family," according to reporter Matt Norlander of CBS Sports.
Regarding coach Dabo Swinney's Clemson football program, Smith was recorded saying, "That's why football is so successful, is if you do it and use resources at Clemson, like you can really keep everything tight."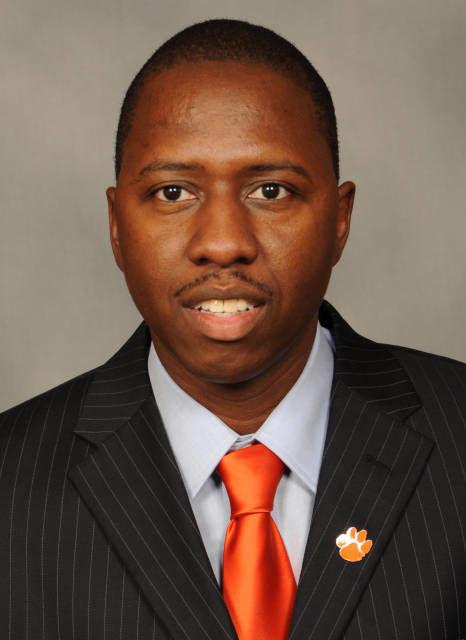 Clemson released a statement Thursday about the wiretaps.
"We are aware of the developments in federal court today involving one of our men's basketball assistant coaches," the university's statement said. "We take this matter seriously and will immediately conduct a review."
In another statement on the wiretap, Smith said of Clemson: "It's a small college town … You can come to a game one night, after the game you see a dude out there in a nice looking suit, you like, wait a minute now."
Smith was allegedly speaking to agent Christian Dawkins and an undercover FBI agent on the wiretaps in July of 2017.
Dawkins, 25, was charged by the U.S. Attorney's Office with three counts of wire fraud and one count of money-laundering conspiracy, along with James Gatto, director of global sports marketing for Adidas; Merl Code, another Adidas employee and a former Clemson basketball player; Munish Sood, a financial planner; and Jonathan Brad Augustine, president of The League Initiative and program director of the Adidas-sponsored 1 Family AAU program in Florida.
Gatto, Dawkins and Code were convicted in October of conspiracy to commit wire fraud for funneling illegal payments to families of recruits to Louisville, Kansas and North Carolina State.
Smith, who played at Morgan State, is in his seventh year at Clemson after stints at Georgia Southern and USC Upstate.
Marty Blazer, a financial advisor and witness in the trial, testified that Smith had held a meeting with Williamson's stepfather.
"Steve had just had a meeting with Zion Williamson's stepfather," Blazer said according to reports. "Steve was recruiting Zion. Steve was going to try and find out what Zion's family needed."
Blazer also reportedly said, "Steve was talking about the possibility that Zion was going to choose Clemson and he was about to meet with Zion's stepfather, who went to Clemson."
Smith was apparently Clemson's lead recruiter with Williamson, who played at Spartanburg Day School.
Clemson assistant Steve Smith was often the only college coach in the gym early in Zion Williamson's recruitment. Similar to Chad Morris after Tigers discovered Deshaun Watson. Being first is a big deal. https://t.co/0fLXUZSheL

— Larry Williams (@LarryWilliamsTI) January 19, 2018
Smith is shown on the wiretap saying that he knew exactly how long it took to get from Clemson to Williamson's house in Spartanburg, and that he had to pretend he didn't know the route the first time he accompanied Tigers head coach Brad Brownell to the house.
Clemson asst Steve Smith knew the exact time it took to get from Clemson's arena to Zion's house—1 hour, 4 minutes—and is caught joking, telling a story about how had to pretend to Brad Brownell about not knowing the route/distance the first time they both went to see Zion there.

— Matt Norlander (@MattNorlander) April 25, 2019
"I finally take my boss over there to do an (expletive) in-home so I've got (to act) like I've never been there," Smith said on the tape.
At that point on the videotape, Dawkins says Williamson's recruiting is "gonna be crazy. Duke is gonna have their resources. UNC is UNC. Kentucky, they have their resources.
"If (it) comes down to (it) … we'll be able to make sure everything's good for the parent and everything like that," Dawkins said.
Smith was not among the assistant coaches shown on FBI tapes receiving money. Three assistants who are shown taking cash in a Las Vegas hotel room: Former TCU assistant Corey Barker received $6,000, former Creighton assistant Preston Murphy received $6,000 and former Southern Cal assistant Tony Bland received $13,000.
Ironically, men's basketball assistants — along with Swinney, football assistant Brent Venables and women's basketball coach Amanda Butler — are due to receive new contracts as the Clemson Board of Trustees holds a compensation meeting on Friday.