He was the quarterback on John McKissick's first state championship team at Summerville High School, led The Citadel to its only bowl-game victory, and mentored generations of quarterbacks in South Carolina.
Jerry Nettles, who died last weekend at the age of 78, should be remembered for this and much more, say those who knew him.
"He is gonna be missed," said former Citadel assistant coach Jeff Bleamer, now an assistant at Cane Bay High School. "He was just a real people person who loved being around people and around athletes."
Bleamer met Nettles when he came to The Citadel to coach the offensive line for Charlie Taaffe in 1987. The two became fast friends for 30 years.
"Jerry was the guy who'd give you the shirt off his back. He was always helping out people in the community, having some less fortunate people to his place for meals," Bleamer said. "Every time you turned around, he was doing something for somebody. He had a heart of gold."
Nettles was born in Summerville and was the second quarterback to play for a young coach named John McKissick. The pair led the Green Wave to state championships in 1955 and 1956, the first of 10 state titles for McKissick.
McKissick called Nettles "the most competitive player" he'd ever coached, and Nettles also lettered in track, basketball and baseball at Summerville, and was a Golden Gloves boxer.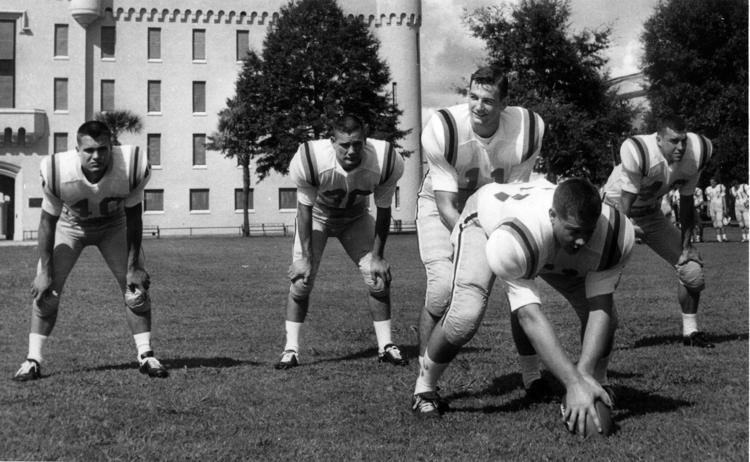 At The Citadel, Nettles played quarterback and led the Bulldogs to an 8-2 record in 1959, at that time the best mark in school history. He was the MVP in the 1960 Tangerine Bowl, a 27-0 win over Tennessee Tech that remains The Citadel's only appearance in a bowl game. Nettles was inducted into The Citadel's Athletics Hall of Fame in 1980.
But it was after his playing career was over that Nettles made his greatest impact. He owned the Pee Dee Sportsmen's Shop in Florence for 27 years, and coached generations of quarterbacks at his Pee Dee Quarterback School.
Quarterbacks ranging from The Citadel's Jack Douglas to Wofford's Shawn Graves and Clemson's Woody Dantzler learned from Nettles, as did current Summerville coach Joe Call.
"He did camps before there really were camps," said Call, who played QB at Summerville for his grandfather, McKissick. "Back then, colleges weren't really doing camps. But Jerry saw the need to teach fundamentals of the position.
"Every year you played, you'd go back to him and back to the fundamentals: Feet, hands, shoulders, eyes and ears, head position. That all comes from him, coaching from the ground up."
Nettles would often donate pads and helmets to youth football teams, Call said, and in later years volunteered at hospitals, helping older folks with their exercise. Nettles' wife, Cecelia, played a key role in his camps and died in 2010.
"I haven't seen many men love their wife as much as Jerry did," Call said. "He and Cecelia rode in their golf cart at the camps, and she would ask, 'Who is that? He needs to work on his shoulder turn, on his release point.'
"She was the best judge of talent. She'd say, 'He'll be a good one, Jerry.' They were so close and so involved in each other's lives. When she died, it took a toll on him."
A graveside service will be held Friday in Timmonsville. Memorials can be made to Embrace Hospice's Open Arms Foundation (1113 44th Ave. N, Suite 300, Myrtle Beach, SC 29577) or to The Citadel's Brigadier Foundation Memorial Fund (171 Moultrie Street, Charleston, SC 29409).