From start to finish of The Citadel's 20-14 win at Chattanooga last week, Bulldogs linebacker Noah Dawkins got after the quarterback.
On the Mocs' fourth play of the game, after they'd already picked up two first downs, Dawkins blitzed from the left side, dodged a would-be block from a Chattanooga running back and blindsided quarterback Cole Copeland, forcing a fumble from the true freshman.
One play later, Citadel cornerback Ben Roberts picked off an errant Copeland pass, the first of three interceptions for The Citadel.
Then, as Chattanooga took four shots at the end zone from the Bulldogs' 11-yard line at the end of the game, pressure from Dawkins and his teammates forced throw-aways on first and second down.
Cornerback Tyus Carter broke up a fade pass on third down, and safety Aron Spann intercepted his second pass of the game on fourth down as the Bulldogs rushed three and dropped eight into coverage.
All told, Dawkins was credited with three tackles, including a sack, a forced fumble and three QB hurries.
"That's what he does best, get after the quarterback," said Citadel defensive coordinator Blake Harrell. "And we try to put him in those situations where he is the blitzer."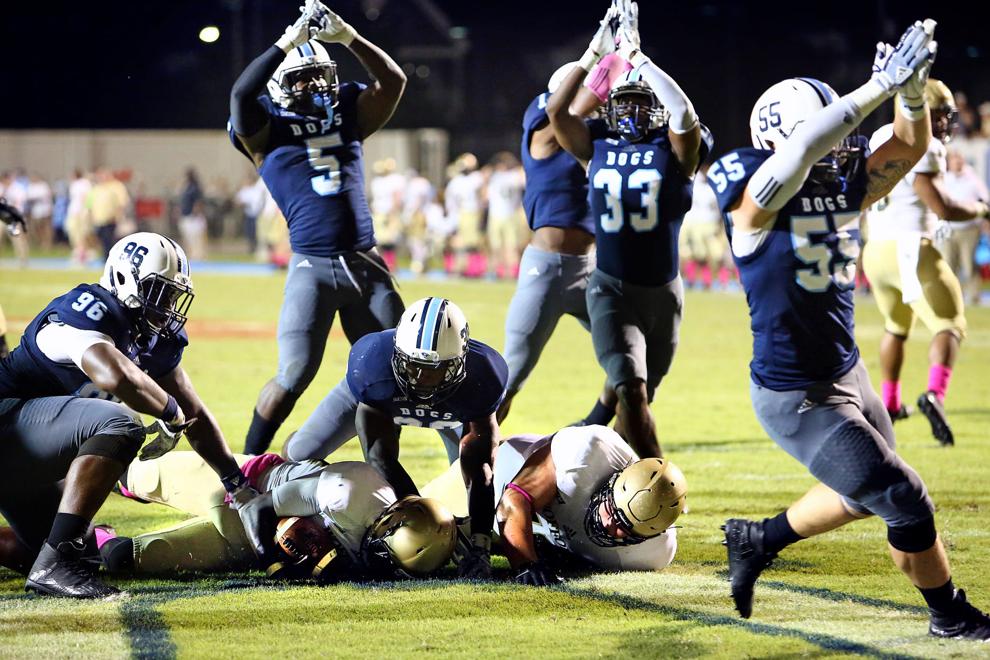 Sacks are nothing new for the 6-1, 225-pound Dawkins, who set the single-season record at Upstate power Byrnes High School with 23 sacks as a senior.
Dawkins, who played for former Citadel All-American Lance Hansen at Byrnes, was a testing machine in high school (and not just in the classroom, where he made the school's honor roll.)
As a high schooler, he ran the 40-yard dash in 4.46 seconds, broad-jumped 10 feet, eight inches and had a vertical leap of 39 inches, all impressive for an athlete of his size.
But for major-college recruiters, his size was a question mark — not big enough for the defensive line or linebacker, perhaps not rangy enough for safety.
"The main thing other colleges would say is that I was too short," he said. "I was listed at 6-1. But all my other attributes were there, speed and strength. It was just my height that kept me from getting as many offers as some people thought I should have."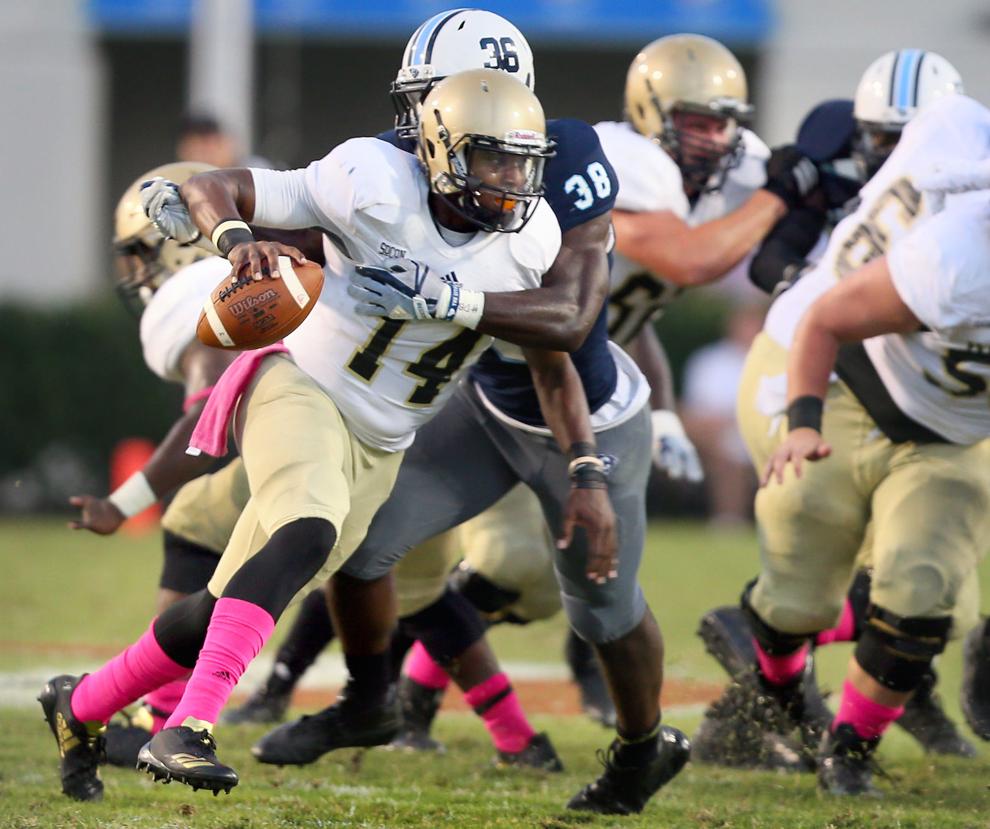 Citadel coaches spotted Dawkins at a camp in Spartanburg. He ended up with offers from The Citadel and South Carolina State.
"He tested out ridiculous, a phenomenal athlete," said Citadel coach Brent Thompson. "He can do front flips, back flips, anything. And at that time, we needed a replacement for (linebacker) James Riley. With these spread offenses, you need guys who can cover and drop into space.
"He's still learning to play that spot, and learning to get guys on the ground. But when he fires, he can really get there, and he's explosive when he gets there."
Dawkins played in all 13 games as a freshman in 2015, getting his first sack in a 39-12 win over Wofford. Last year, he played in all 12 games with five sacks, ranking fourth in the SoCon with four sacks in league play.
As a junior this season, Dawkins leads the Bulldogs with three sacks and six QB hurries, and is third on the team with 36 total tackles, six of them for losses.
Still, Harrell says Dawkins is just scratching the surface of his potential.
"He's really a defensive end that's being converted to linebacker, so it's a process," said Harrell. "But he's doing a good job, seeing the ball well and getting better every week."
As long as Harrell turns him loose on the quarterback every now and then, Dawkins will be happy.
"Yes sir, that's what I take my pride and joy in, day in and day out," he said. "I love to get after the quarterback."