Seeking a break from the usual suspects on its football schedule, The Citadel last year signed home-and-home deals with Towson and Elon, two members of the Colonial Athletic Association.
The first of those games is set for Saturday, when the 1-2 Bulldogs make their longest road trip of the season, some 567 miles, to Towson, Md., to take on the No. 25-ranked Tigers (2-1).
Towson will return the trip by coming to Charleston next season. The Citadel's home-and-home series with Elon is set for 2019 and 2020, with Elon coming to The Citadel in the 2020 season opener.
"It's exciting for us, a new opponent," Citadel coach Brent Thompson said of the Bulldogs' first-ever meeting with Towson. "It's almost like a playoff game, where you get to see what's out there in a different league, and in a very good league."
Towson is a public university of 22,499 students located just north of Baltimore. The Tigers play in 11,198-seat Johnny Unitas Stadium, named for the Hall of Fame quarterback for the Baltimore Colts. Unitas, who played in college at Louisville, was the father of three Towson students, and worked for Towson as a fundraiser for the stadium before his death in 2002. The school subsequently named the stadium for him.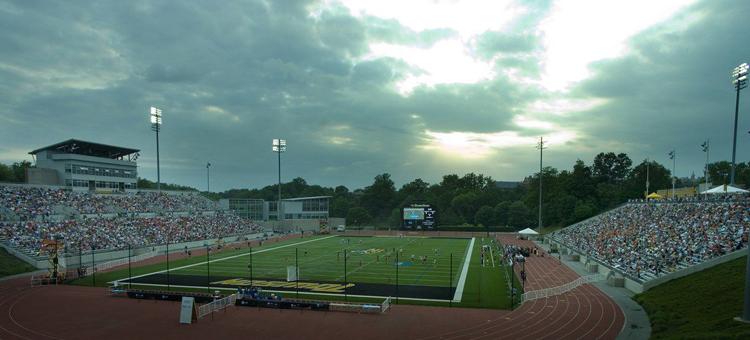 Towson, in its 10th season under coach Rob Ambrose, was picked 10th in the 12-team CAA after last year's 5-6 season, but vaulted into the FCS top 25 with a 2-1 start and a 45-35 upset of No. 10 Villanova. The Tigers will wear special gold uniforms in their home opener to celebrate 50 years of football at the school.
Here are four keys to a Citadel victory:
Flacco elite?
From our friends, the Baltimore @Ravens, a message from @JoeFlacco! pic.twitter.com/jucBcEiffr

— Towson Football (@Towson_FB) September 25, 2018
Towson quarterback Tom Flacco is the younger brother of Baltimore Ravens QB Joe Flacco, about whom the "Is Joe Flacco elite?" question has become a never-ending NFL debate.
Tom Flacco, 6-1 and 208 pounds, has done pretty well since transferring as a graduate-student from Rutgers. He's hit 80 of 116 passes (69 percent) for 910 yards and eight touchdowns against three interceptions so far. The younger Flacco began his college career at Western Michigan, and also was drafted by baseball's Philadelphia Phillies while in high school.
Tom is 10 years younger than Joe, but not as large as his brother (Joe is 6-6 and 245).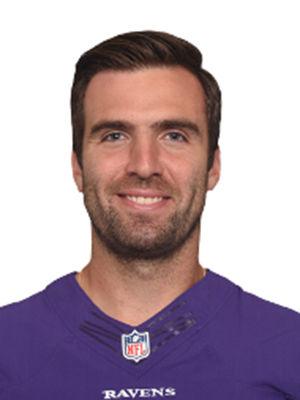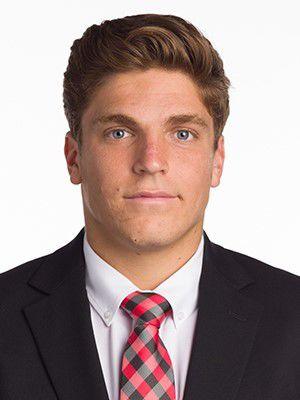 The Citadel will have to defend Tom Flacco more like it did Mercer's Robert Riddle and Kaelan Riley (five sacks, one interception) than it did Chattanooga's Nick Tiano (no sacks, one interception).
"He can make plays with his feet, extends plays and finds way to get balls to his receivers," Thompson said.
Transfer time
Like SoCon foe Chattanooga, Towson depends on a lot of FBS transfers, with at least five in the starting lineup.
On offense, Flacco is joined by tight end Joe Green (Kent State) and wide receiver Jabari Greenwood (Kentucky). The defense features starting lineman Rickey DeBerry (Oklahoma) and cornerback Brandon Shuman (Purdue).   
"They are equally as talented or more than anyone in our league," Thompson said. "They are probably similar to a Samford in our league, or to a Chattanooga with as many transfers as they have. I'd say they are somewhere between those two schools."
Stop the run
In last week's 38-31 win at Mercer, the Bulldogs' defense was able to slow the Bears' rushing attack (32 net yards on 29 attempts), making Mercer's offense one-dimensional and forcing QB Robert Riddle to throw 37 passes.
That enabled defensive coordinator Blake Harrell to turn up the heat; Riddle was sacked three times, backup Riley was sacked twice, and the Bulldogs had a shot at least three interceptions (Khafari Buffalo did come down with one pick).
The Citadel needs a similar effort against Towson, which is averaging 143 rushing yards per game. Putting the clamps on 5-9, 200-pound tailback Shane Simpson (averaging 4.1 yards per carry) will increase the pressure on the younger Flacco.
Wear them down
After an 0-2 start and close losses to Wofford and Chattanooga, the Bulldogs got a much-needed boost with the win at Mercer.
If they can take that momentum to Mercer and get a second straight road win (The Citadel is 3-2 in non-conference road games under Thompson), the Bulldogs will hit their bye week at 2-2 (1-2 SoCon), with what looks like winnable games against SoCon foes ETSU, VMI and Furman coming up.
The formula: At least keep it close early, and then wear down the Tigers with the triple option, which Towson has not seen since playing Navy in 2008. The Midshipmen ran for 508 yards in a 41-13 victory in that game.
So far this season, The Citadel has been outscored 35-7 in the first quarter, and has outscored foes by 80-53 from the second quarter on.