When he was just a boy, Bobby Ruff laid out his career plans for his parents.
"I'm gonna be the coach at The Citadel one day," he told them.
Ruff, son of perhaps the best Citadel football player ever, and a player who forged his own path at Charleston Southern, has taken a first step toward that childhood goal.
A standout linebacker during his career at CSU, Ruff has been on the field this spring with The Citadel, where coach Brent Thompson plans to hire him as a quality control coach.
Ruff, who graduates from Charleston Southern in May, is a Bulldog at last.
"I couldn't be happier," says Bobby's father, Brian Ruff, who was an All-America linebacker and two-time Southern Conference player of the year at The Citadel and is a member of The Citadel's Hall of Fame.
"It's awesome to be back over here and to be part of culture that this program has to offer," said Bobby. "And to be part of what my dad did here way back when."
At 6-3 and 210 pounds, Bobby Ruff was a standout player at West Ashley High School and could have followed in his father's footsteps at The Citadel.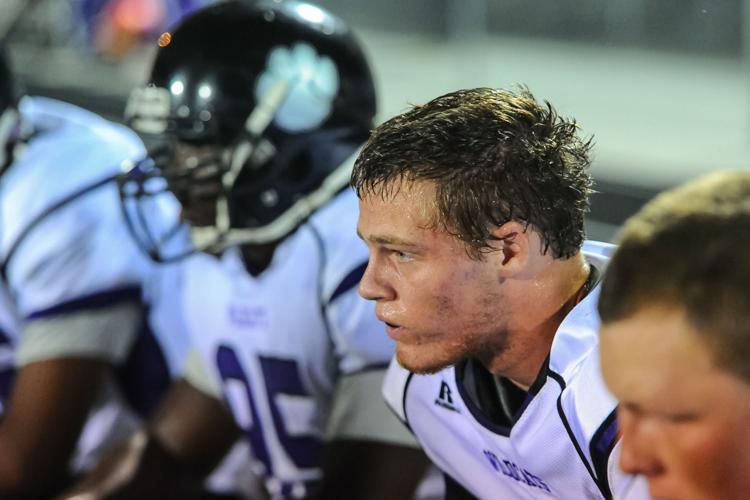 But Bobby Ruff had his reasons to make his own way at Charleston Southern. One of them was the prospect of living up to his father's name at The Citadel.
But another one was the all-too-short life of Bobby's older brother, Brian Jr.
Brian Jr., a Citadel cadet at the time, took his own life in January 2008 at the age of 21.
Bobby, just 12 at time, and his parents were devastated. So when it came time for Bobby to go to college, the family was on board with his decision: Charleston Southern.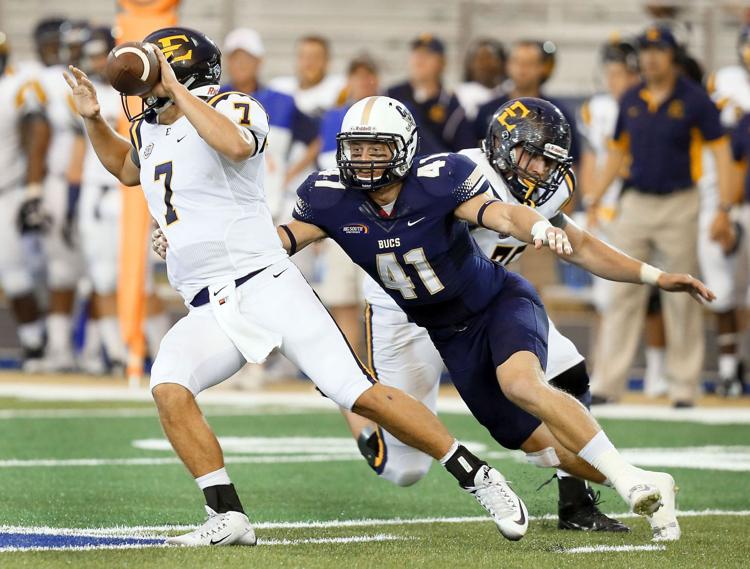 "My dad did his thing at The Citadel, my brother went there, a bunch of our family members," Bobby said at the time. "I just wanted to go to a different school and make my own legacy."
Said Brian Sr.: "He was at Charleston Southern for four years for a reason. He was dedicated there, and we just feel it was God's will for him to be there, and it's God's will for him to be here now."
Bobby Ruff's legacy at Charleston Southern includes a 3-0 record against The Citadel and Big South championships in 2015 and 2016 under former coach Jamey Chadwell.
During Bobby's CSU career, Brian and Jody Ruff gave up their Citadel tailgating spot to become full-time Buccaneers fans. It was time well spent, Brian said.
"You have to be all-in," Brian said. "We enjoyed it, and they were really good to us at Charleston Southern. But now, my wife and I are really thrilled to be back in The Citadel family again. We've missed it."
The most difficult week for the Ruffs might have been the FCS playoff game between Charleston Southern and The Citadel in December 2015.
The Bucs won a tense 14-6 decision before an overflow crowd of 8,451 at CSU Stadium.
"That was the most nerve-wracking game for my dad," Bobby said. "He said he almost had a heart attack all week and couldn't sleep, he was so nervous.
"He wanted us to win, but he also had his history at The Citadel, so it was hard for him to deal with that."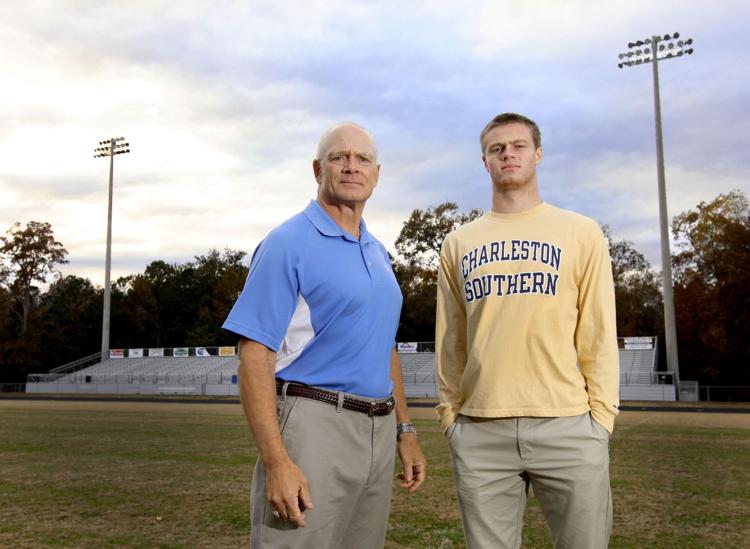 Bobby Ruff mentioned his interest in coaching to The Citadel coach Brent Thompson, and he did an internship in the Bulldogs' weight room under strength and conditioning coach Donnell Boucher.
During spring practice, Bobby has been working with the secondary as a quality control coach.
"Getting into college coaching, you've got to start as a graduate assistant or a quality control coach," Bobby said. "I'm breaking down film, making play cards, help out with recruiting. You're doing all the underlying stuff you don't see behind the scenes, but it all helps the coaches out."
The Bucs and Bulldogs had a fierce rivalry during Bobby's playing days — who can forget Chadwell breaking out a broom after a 33-20 win over The Citadel in 2015 — but Bobby said, "That's just football."
"I've told my friends still playing at Charleston Southern that I had a great time with them and wouldn't change a thing," he said. "But now it's time for me to move on to a new chapter in my life."
And by the way, that career goal remains the same.
"I plan in the next 12 to 15 years," Bobby Ruff said, "to be the head coach at The Citadel."
Notes
• The Citadel held its first full scrimmage of spring practice on Saturday. Slotback Grant Drakeford, defensive tackle Ja'Lon Williams and linebacker Noah Dawkins did not play due to minor injures.
Backup quarterback Brandon Rainey, transitioning back to QB from fullback, had a 23-yard TD run. Starting QB Jordan Black had a 40-yard run, but also had a pass picked off for a pick-six TD by cornerback Wally Wilmore.
Coach Brent Thompson praised defensive back Jalen Barr and linebacker Willie Eubanks, as well as fullbacks Lorenzo Ward and Brandon Berry.
Safety Lane Botkin had a scoop-and-score TD, and linebacker Phil Barrett intercepted a pass. QB Ryan McCarthy, also working at fullback, threw a 55-yard TD pass to Cam Roberts.
Reach Jeff Hartsell at 843-937-5596. Follow on Twitter @Jeff_fromthePC