There are many new faces in the baseball program at Charleston Southern, starting with the head coach and his staff, plus a bevy of transfer players.
Former Ole Miss assistant Marc MacMillan makes his head coaching debut with the Bucs, bringing a new energy level that he said has spread among his team.
"The players have been great in accepting a new staff and they have done everything we have asked of them, on and off the field," MacMillan said. "Everything is new for them but they have worked really hard during the fall and in the preseason. Their attitude and effort has been great and now we are ready to put it on the field against other competition."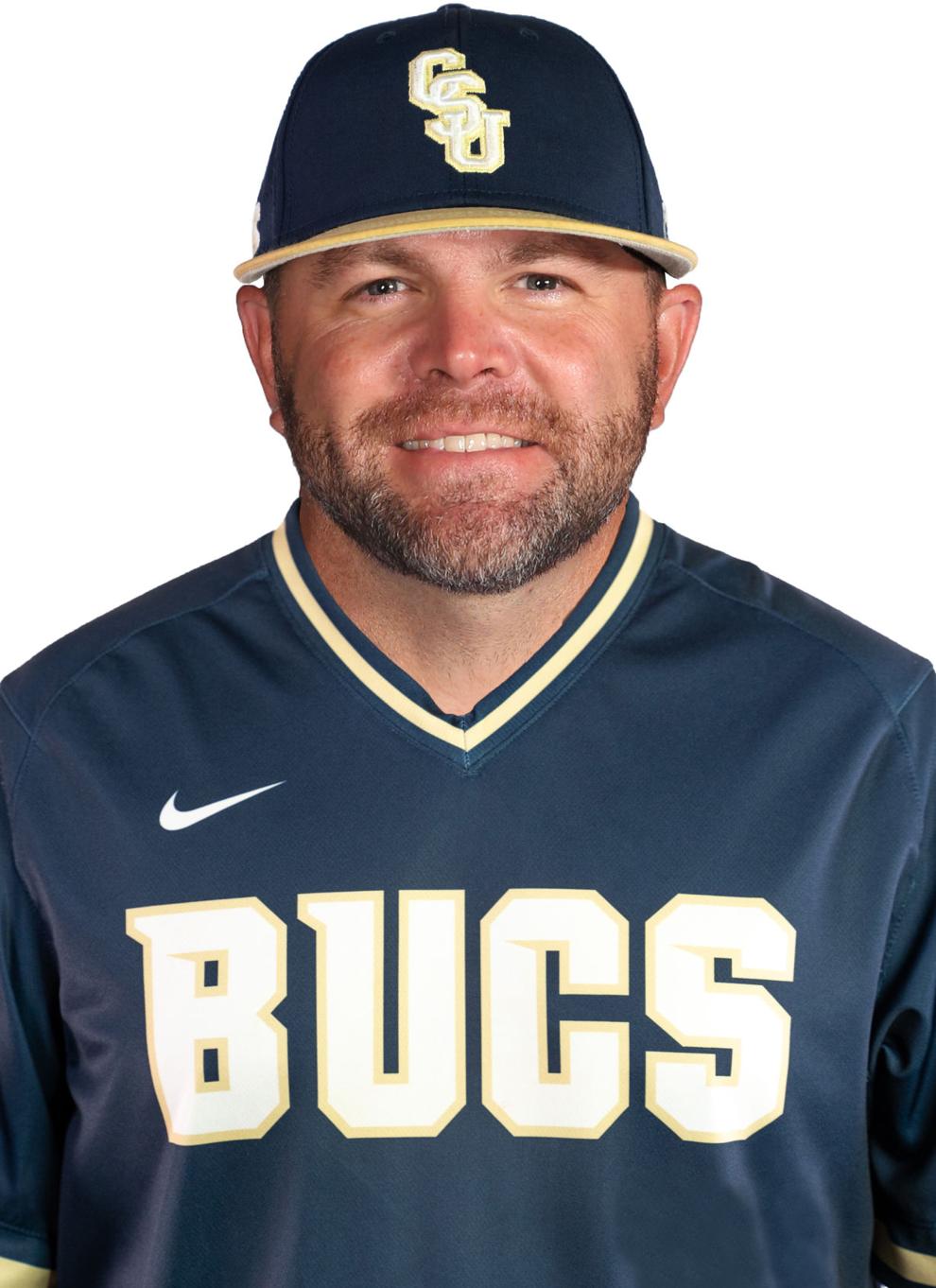 The Bucs open the season Feb. 19 with the first game of a three-game homestand against Boston College. Though there will be a very small number of fans allowed into the stadium under COVID-19 restrictions, a large number of professional baseball scouts will be on hand to see a bona-fide big-time pitching matchup in the season opener.
Taking the mound for CSU is junior right-hander RJ Petit against right-hander Mason Pelio. Petit tops the list of five CSU players to watch this season.
RJ Petit
Pitcher, Sophomore
Because of the coronavirus-shortened season of 2020, Petit is draft eligible as a third-year performer. Petit was selected as the Big South Conference preseason pitcher of the year. At 6-8, 280-pounds, the right-hander is the biggest athlete on campus. Petit was a 2019 first-team all-conference pick and a freshman All-American by Collegiate Baseball.
"He looks fantastic and is in the best shape of his career," MacMillan said. "He's our Friday guy and certainly a pro prospect if he continues to develop."
Reid Hardick
Shortstop, Freshman
Hardwick is a versatile infielder who hit .280 in 2019.
"Reid has been our most consistent infielder during the fall and brings a lot of maturity and experience to the middle," MacMillan said.
Tyrell Brewer
Second baseman, Freshman
Brewer is perhaps the team's most dynamic player and will team with Hardwick as a formidable middle infield combo. Brewer began his career last spring at Florida State, appearing in 19 games before the season was halted due to the pandemic. In addition to being a slick fielder, Brewer also is expected to be a key offensive player.
"Uber athletic and a twitchy athlete who has all the tools to be a terrific college baseball player," MacMillan said.
Krishna Raj
Pitcher, Sophomore
Raj is right-handed pitcher who transferred from Tulane, following former Tulane pitching coach Anthony Izzio to CSU. He worked 43 innings with a 3-2 record and a save in 2019. He throws in the low 90's with great command.
"He knows how to pitch and he has become a big leader in our program," MacMillan said.
David Alamillo
Outfielder, Sophomore
Alamillo transferred from San Diego State where he saw action in 26 games during the 2019 season. He will start in one of the three outfield positions.
"David brings a lot of energy to the park every single day," MacMillan said. "He can play anywhere and he has a chance to really develop over the next few years."