In the video, Shelby Rogers is sitting on a chair at midcourt, crutches on the ground behind her and a huge brace on her left knee.
Unable to move, Rogers is hitting forehands, one after the other. On her face is a permanent grin.
That's how much she missed tennis.
"I just missed it so much," said Rogers, the Charleston native who has been absent from the WTA Tour for more than a year with a knee injury. "I was going crazy sitting inside and laying around, so I had to get on the court just to remember what it was like."
Rogers, now 26 and all of the sudden a 10-year veteran of pro tennis, will make her return to competitive tennis this week at the Volvo Car Open on Daniel Island, on the same courts where she once served as a ball kid at the old Family Circle Cup. She's a wild card into the main draw.
The past year has been a long, hard journey for Rogers, who injured her knee at Indian Wells in March of 2018 and hasn't played on the WTA Tour since.
"How long do you have?" Rogers laughs when asked about the peaks and valleys of the first major injury of her career, which has seen her rise as high as No. 48 in the world, make the quarterfinals of the French Open and help the U.S. win the Fed Cup in 2017.
"This was my first real big injury, and it was much harder than I thought it was going to be," said Rogers, who last played in her hometown tournament in 2017, when she beat WTA stars Madison Keys and Naomi Osaka on the way to the quarterfinals. "I talked to other players and people who have had been injured, but there's nothing to prepare you for what you go through."
Update: Hitting tennis balls makes me very happy 🎾🤗💞Miss y'all, but my knee is healing well! pic.twitter.com/anXKGS8Juy

— Shelby Rogers (@Shelby_Rogers_) June 14, 2018
'Something traumatic'
Rogers was ranked No. 78 in March 2018 when she felt something give in her knee during a first-round match against fellow American Caroline Dolehide.
"I had been having some knee pain and during the match the cartilage in my knee actually ruptured," she said. "Something traumatic happened during the match that made it happen, but I don't remember the moment."
Rogers pursued non-surgical solutions, including six weeks of physical therapy, before it became clear that surgery was necessary.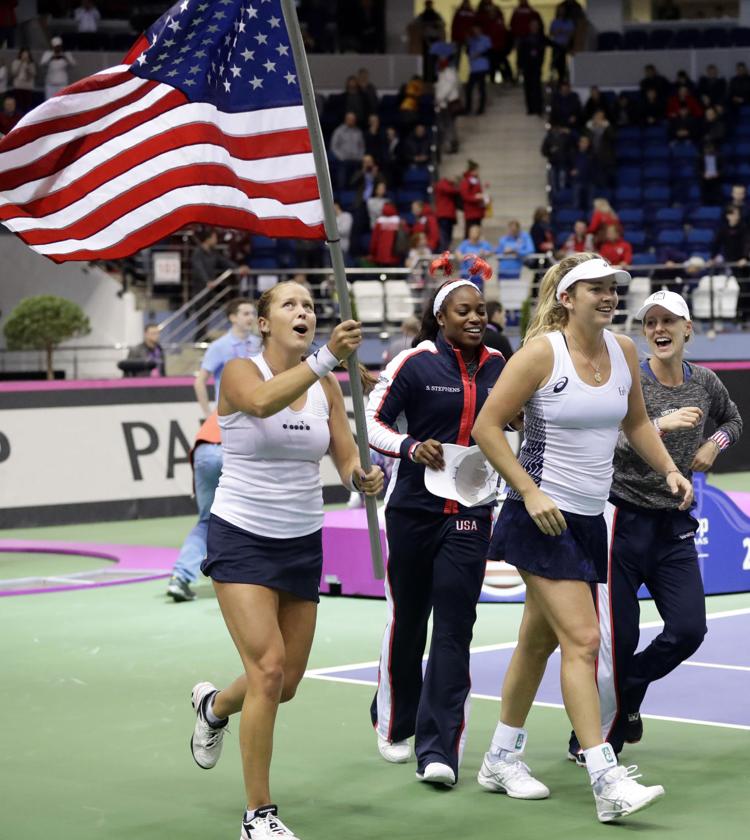 Acclaimed surgeon Dr. Riley Williams, orthopedic specialist for the NBA's Brooklyn Nets and a team doctor for USA basketball, performed the operation — a resurfacing of the atricular cartilage — last summer in New York.
"He's been amazing and the procedure worked wonders," Rogers said. "I'm very happy I found him, because I've talked to people who haven't had such a great experience with similar injuries.
"It's definitely a little bit scary, just because there are so many variables and things that can go wrong. It's my career, and I can't move then I can't play and these are my dreams that I can't live out ... I'm very grateful to have the chance to play again."
But surgery is only half the fun. Then comes rehab.
'A lot of doubts'
Rogers depended on her mom, Starley, in those first few weeks after the surgery.
"That was super helpful, because I definitely could not have done those first few weeks without her help," Rogers said. "The simplest things become impossible, like opening a door or grabbing a bottle off the shelf. You are on crutches, so it's pretty difficult the first few weeks.
"When you start walking again, the first few steps are so painful. You are like, 'Oh my gosh, how is this ever going to feel right again?' There are a lot of doubts, and it's a big learning process."
With the help of coach Marc Lucero, trainers, physical therapists, family and friends, Rogers worked her way back into shape for a comeback — she hopes.
#WednesdayWorkout: @Shelby_Rogers_ continues her rehab on the road to recovery and is taking to the "slopes" to get stronger each day! https://t.co/dazmuPNiIM #USTA pic.twitter.com/5qLjpZFXLl

— USTA (@usta) November 14, 2018
"I still don't know if I'm ready," she said. "But I was always ready for the comeback. That's what kept me motivated, to come back and play the sport I love again. If you don't have that purpose, it'd be very difficult to do that four hours a day of physical therapy and work through that pain."
Getting paid
Rogers, who has earned more than $2 million in her career, had to find some other work, as well. Pro tennis is not like the NFL or the NBA, where players get paid while they recover from injuries. If a player can't play, she doesn't get paid, especially a mid-level pro like Rogers.
Rogers earned more than $600,000 in prize money in 2017, and saw that drop all the way to about $60,000 in 2018. She'll earn her first prize money of 2019 in Charleston.
"That's a part that I think could be improved with the Tour," said Rogers. "It's something I never had to deal with before, and something I didn't really understand until this happened. You take a year away from a job, and anybody would struggle with that. But I did get to do some announcing at tournaments, and that was a good experience for me.
"It was a big learning process and I tried to keep myself busy and try some new things to see different sides of the Tour and the game, and that was fun."
Trying out a different chair this week on set with @TennisChannel @usopen🎾🇺🇸#USOpen2018 pic.twitter.com/x6lQLcbja7

— Shelby Rogers (@Shelby_Rogers_) August 24, 2018
The WTA Tour does have a Special Ranking Rule that allows injured players to use their ranking at the time of injury for 12 events, Rogers said. Most players use their protected ranking at Grand Slams or Premier events, where paychecks are bigger. 
Rogers' ranking when she was hurt was No. 78 and has slid to No. 743. Climbing back up the rankings ladder is not easy, said Bob Moran, tournament director of the Volvo Car Open.
"When your ranking starts to go away, it becomes harder," said Moran. "Once you get outside that top 100, it's really hard to all of the sudden start making cuts into tournaments to gain those points back.
"When you start talking about smaller tournaments with a 32-player draw, which most Premier level events are, the main draw in is 24 players. So the top 24 players who sign up are in. And if you are outside the top 100, you're playing in qualies, your playing in ITF events to get the points to earn your way back on the Tour. And that is really hard."
But Rogers is eager to get her comeback started, and grateful that it begins in her hometown of Charleston.
"I've been nervous before every single match in my career, so I think that will be the same," she said. "Nerves are a good thing, they get you ready and get you in the competitive mindset.
"It's hard to recreate those nerves and that energy in other parts of your life, because it's like you are going into battle. I'm eager to feel that again."