Before grabbing a hot dog and settling in to watch the  Charleston RiverDogs' baseball game Tuesday night, Edward Curtis took a quick detour to the Riley Park Souvenir Store.
It had been at least two years since the Mount Pleasant resident attended a game at The Joe. So it was only right that he get some gear for his wife, himself and their five-month old son.
"This is his first baseball game so it's kind of a special day," said Curtis, who was holding several items he just purchased while dawning a blue New York Yankees t-shirt.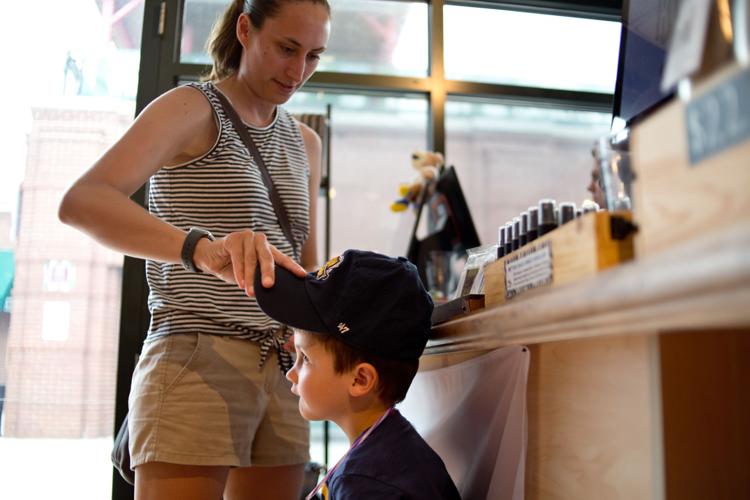 Whether it's a baby's first game, or a new logo that reels in the fans, business is booming at the store.
It's why the Charleston RiverDogs finished in the top 25 in merchandise sales among all minor league baseball clubs in 2018.
That's a tall feat, considering there are 160 MiLB teams in the country represented by 30 Major League Baseball clubs. Plus, the RiverDogs, the low-level Class A affiliate of the Yankees, are selling on par with teams in triple-A, one step below the majors.
MiLB compiles the data annually and releases the top 25 teams, but doesn't divulge the actual sales numbers for each team.
Curtis isn't surprised the RiverDogs made the list.
"There's such a local following, so it makes sense that the RiverDogs are one of the more popular teams," he said.
Overall, the 160 ball clubs brought in $73.8 million in merchandise sales last year. That's a $3 million spike from 2017.
The RiverDogs accounted for just more than $400,000 of that total, said team president Dave Echols.
The Yankee affiliation helps, Echols said. But beyond that, the team has done a great job of branding itself, from making changes to its logo to breaking out unique uniforms for special occasions.
For example, the RiverDogs changed their name to the Charleston Boiled Peanuts last season for one game in honor of longtime vendor Anthony Wright, better known as Tony the Peanut Man.
"Between our primary and secondary logos, a lot of our ideas are really well-received," Echols said. "And it's just fun to see these items resonate with our fans."
Charleston native Elizabeth Jordan was shopping for hats for her three children during Tuesday's game. It was one of at least two visits she makes to the store each baseball season.
For Jordan, minor league collectibles have been a huge part of her fandom, dating to the days when Charleston's baseball team was called the Rainbows (1985-93).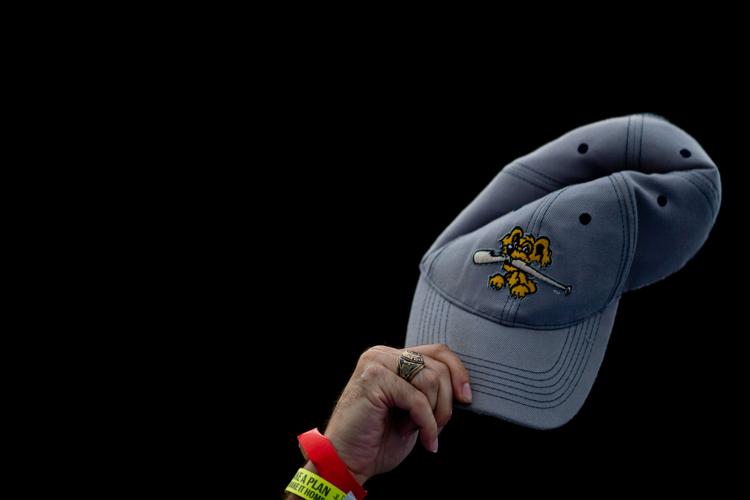 "It's a family thing for us," Jordan said. "The team has always been a part of my life and so it's nice bringing my kids to the games and getting them new hats."
This was Charleston's first time breaking the top 25 in nearly a decade. But it shouldn't take that long again.
According to Echols, sales to date are better than they were at this time a year ago.