TIGER, Ga. — It's approaching 3 p.m. when The Future strolls in, hair in his eyes and easygoing grin splitting his face. Practice starts in a few minutes and that's when he can really be himself, away from the hoopla heaped upon him two weeks ago with a simple 12-character tweet (13 counting the "Spurs Up" emoji).
The word "COMMITTED!!!" bereft of preceding speech or dramatic video summed up the player ESPN.com rates as the No. 7 quarterback prospect and No. 54 overall player in the Class of 2022. He made a decision, announced it and returned to his immediate goal, which is getting Rabun County High in position to win that elusive first football state championship.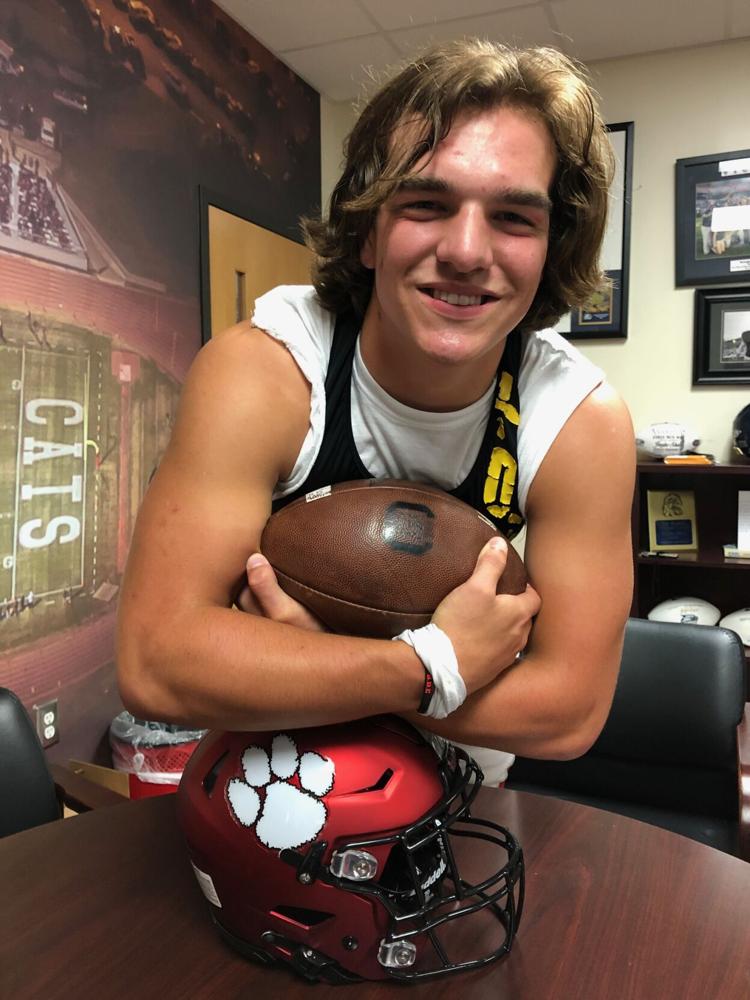 Gunner Stockton has an idea of what he unleashed. He grew up watching Connor Shaw quarterback South Carolina to its best seasons, and knows that before those heady days, Gamecock football didn't have an awful lot to brag about. The Twitter replies alone to his commitment let him know what he now means to a loyal but success-starved fan base.
He has no idea what he has become. Stockton is rated by some as the best dual-threat quarterback in the class of 2022. The statistics and awards he's already earned on the cusp of his junior season are more than most get in a career. The day he committed, he was already — already! — drawing comparisons to Shaw, Lattimore, Gilmore, to (dare we say?) Clowney.
That's what he's already done for USC football, and he won't enroll for 16 months. The Gamecocks simply don't get players of his caliber, and when a player at the most visible position commits so early, thus opening the likely chance of him convincing a lot of other high-caliber players to come with him ...
The reaction is understandable.
"I'm glad I know where I'm going, and I'm just really excited. The fans are awesome," Stockton says with that aw-shucks smile, knowing even now, with two seasons of high-school ball left to go, he's rubbing shoulders with program legends. "I've always kind of had pressure on me. I wouldn't want it any other way."
Looking like a quarterback
Stockton resembles his last name, with 215 pounds coiled onto a 6-1 frame, thunder in his right arm and horsepower in his legs. The numbers by themselves are scorching.
In two seasons and 26 games at Rabun County, Stockton has thrown for 77 touchdowns and over 6,300 yards with a scant 12 interceptions, completing nearly 70 percent of his passes. He has rushed for 1,835 yards (averaging 6.6 yards per carry) and 36 touchdowns, all while wearing the same jersey number (14) his hero, Connor Shaw, wore at USC and his coach, Connor's older brother Jaybo Shaw, wore at Georgia Southern.
Neither of the Shaws had the white-hot recruiting rankings of Stockton, but they all share the same trait. Jaybo won 21 games at GSU in just two seasons, leading the Eagles to twin FCS semifinal appearances.
Connor won a school-record 27 games at USC, skippering the Gamecocks to 11 wins in three consecutive seasons.
Stockton didn't lose a game from pee-wee to middle school and has won 23 of 26 games at Rabun County, making two trips to the Class AA quarterfinals and notching the last two of six straight region titles. He does the most important thing a quarterback can do — win.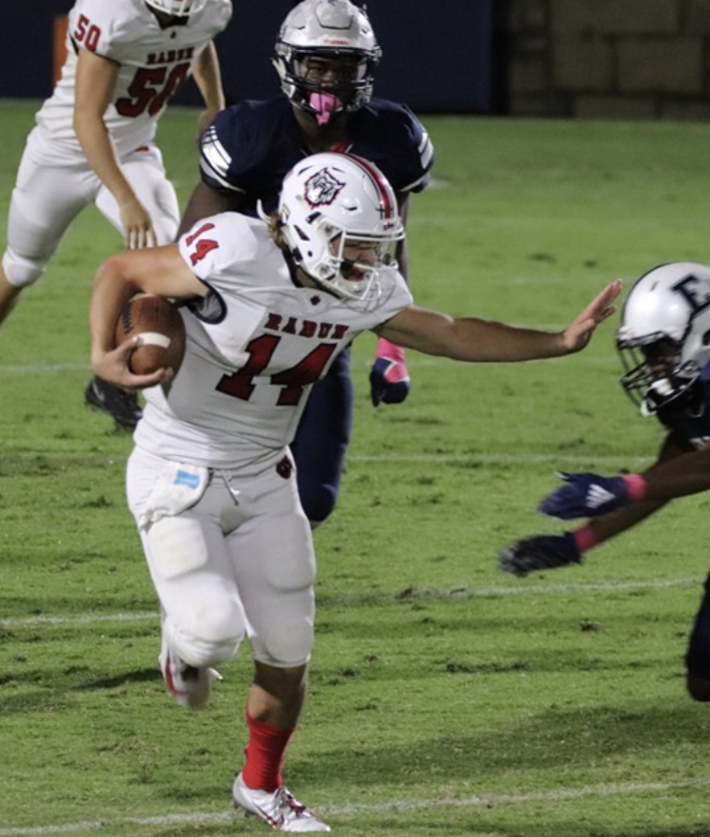 "You win a championship at South Carolina …," Jaybo began, leaving the thought unfinished. "He grew up watching Connor play in Williams-Brice. He saw that stadium at the best, he saw 'Sandstorm.' They had unbelievable players and he's a visionary, and when he can visualize himself doing something like that, it raises his level."
The hair, curling from the back of his helmet and brushing the top of his nameplate, is already conjuring memories of Steve Taneyhill and Stephen Garcia, fabled USC quarterbacks, winners and rebels. The arm is judged against that of Todd Ellis, the bulldozing ground game to Jeff Grantz, each also a legendary USC QB.
But Connor Shaw, a mix of all the others' tangibles along with the instinctual ability to find a way to win, is who Stockton most compares to. The frame (thicker), the arm (heavier), and the scalp (Shaw's boiled-egg shiny to Stockton's lustrous brown locks) create a new No. 14 at USC.
"He had a Connor Shaw jersey," Jaybo Shaw said. "That relationship he had with Connor (now the Gamecocks' director of student-athlete development), and you're playing in the SEC. You're playing big-boy football and you can go win a national championship. You can win a national championship at South Carolina and I think that was another thing that clicked."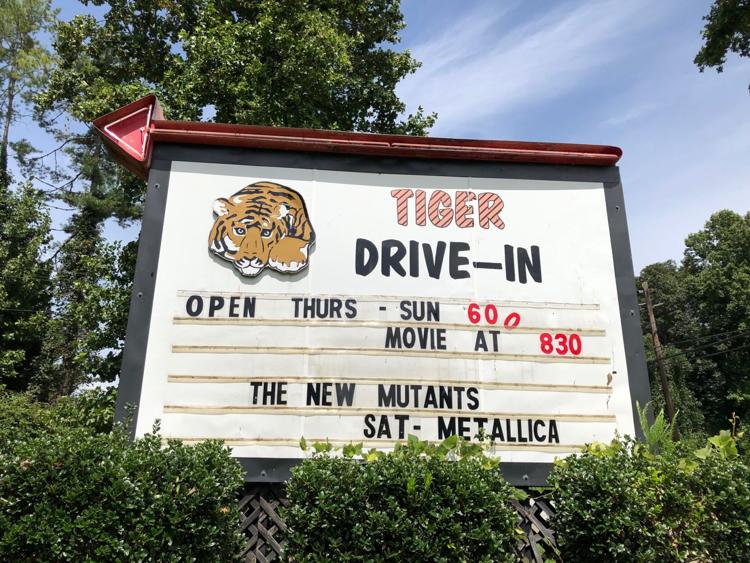 Left at the Goats
The way to get to Tiger is pick up U.S. Route 23 between Clarkesville and Toccoa Falls and head north through Tallulah Gorge State Park, past the Blue Ridge Honey Company. Turn left at the Goats on the Roof general store.
Yes, there are goats on the roof.
The intersection in the town of less than 500 people has a one-room post office on the left and the Tiger Food Mart on the right. Just down the road is the Tiger Drive-In featuring "The New Mutants" at 8:30 and "Metallica" on Saturday night. There are small campers set up inside for the VIPs and rumor has it you can sneak in a bottle from Tiger Mountain Vineyards, or Stonewall Creek Vineyards if you're feeling especially saucy.
Hard by the foothills of North Georgia, close to the triangle that joins Georgia, North Carolina and South Carolina, there's a sign reading "PRAY" tacked to a telephone pole. And as Georgia's own R.E.M. sang, the power lines have floaters so the airplanes won't get snagged.
Rob and Sherrie Stockton, Gunner's parents, are nearly lifelong residents and Rabun County alums but have an intricate understanding of South Carolina. Rob, Rabun County's defensive coordinator, was born in Anderson. Sherrie, a school counselor, played basketball at Erskine and the couple's daughter Georgia, Gunner's sister, plays basketball at Presbyterian.
They know college athletics. Sherrie left Due West as one of the school's career leading scorers and Rob is enshrined in Georgia Southern's Hall of Fame as one of the greatest safeties the Eagles ever had.
They know that just because Gunner committed, his recruitment is still a far cry from over. But they also know that won't matter.
"He'd been saying early in the process, he would love to fall in love with a program and a staff," Rob said. "He's all about family, and will ride or die with the family, and he felt that with USC."
Sherrie and Rob raised their two children in the outdoors — the populations of Tiger and neighboring Clayton substantially swell every summer due to the nearby mountains and lakes — and taught them to treat social media as an activity, not a lifestyle. Georgia received her mother's basketball genes while Gunner, at first a potential-laden shortstop married to the travel baseball circuit, received some outside advice.
"His first quarterback lesson with George Bobo was in our driveway after he had took him and his grandson Drew fishing. I believe Gunner was six years old," Rob said. "He asked Gunner to come two mornings a week at six in the morning in the winter in the gym. He told him to throw the football, then told me he was going to be a quarterback."
George Bobo's son, Mike Bobo, is USC's new offensive coordinator. His grandson, and Mike's son, is Drew Bobo, a rising offensive line prospect who is in his first year at Columbia's Hammond School and is in the same recruiting class as Stockton.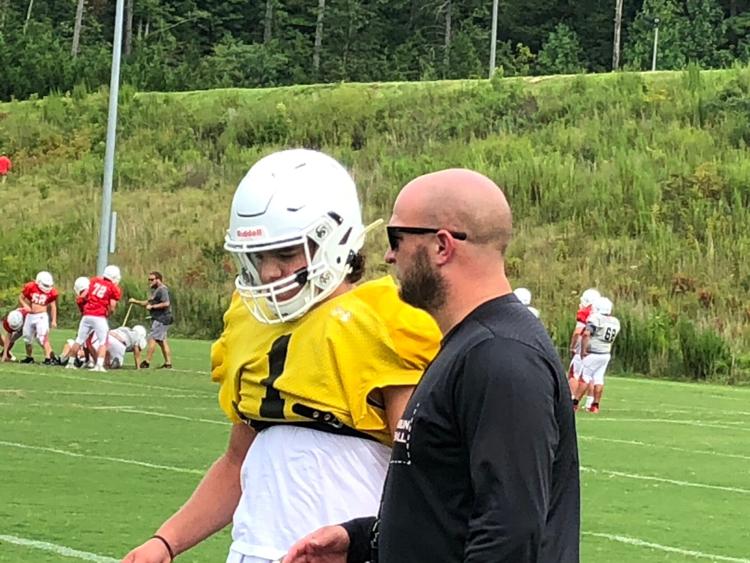 Two years
Gunner Stockton plans to enroll at USC in January 2022.
Plans to.
"He realizes that, he's been around football for so long, played football at such a high level, it's not done until you sign that piece of paper," Jaybo Shaw said. "I can see that piece of mind, I can see that body language, that he felt so comfortable with South Carolina, to the point he called Columbia home.
"He didn't mention coach, he didn't mention recruiter, because we all know those things can change. He called Columbia home, because he felt at home."
Gunner says there's no debate.
"I wanted to go ahead and get it over with so I can focus on winning a state championship with my friends," he said. "I'm the guy that I won't go take visits anywhere or do anything like that. I'm 100 percent to South Carolina."
How?
Jaybo Shaw has several mementos in his office. One is another talisman in the "How did this happen?" department.
The commemorative ball is etched with "first BCS win" and Shaw's name, recalling a game during his first year as a graduate assistant coach at Georgia Southern. In 2013, the Eagles beat Florida in The Swamp, 26-20.
Florida's head coach? Will Muschamp.
The same Will Muschamp who landed Stockton.
Throw in that Stockton lives in Tiger, the nickname of the Gamecocks' arch-rival, and that one of Rabun County's logos is a dead ringer for the paw that adorns the helmet of the Clemson Tigers, and this recruitment seems too good to be true.
"We happen to like our Wildcat paw," Sherrie Stockton said. "It just looks like the other one."
Stockton's college announcement came early, way early considering the recruiting landscape that's been increased hundred-fold with the advent of social media. But he didn't want to think of that while trying to win a state championship this season.
In mid-August he made up his mind. He'd been to Columbia many times and would have made plenty more visits if not for the coronavirus pandemic. He talked to Jaybo Shaw one day, and called USC's staff from Jaybo's office the next.
"We just talked normal small talk, then I said, 'Coach, what would you say if I became a Gamecock?'" Gunner recalled. "It was pretty cool. (Muschamp) was pretty excited."
What now?
Win state. That's Gunner's goal. To bring a title to Rabun County, which has been so close but always just short, is all that's on his mind after declaring his college plans.
He hopes have a championship ring (or two) when he arrives in Columbia, where he can start pursuing other championships. 
"As much as people think about him already, you couldn't put a measure on something like that for him," Jaybo Shaw said. "He is so different than this generation with the recruiting. I'll guarantee you he hasn't checked Twitter in probably three days."
Doesn't make a difference. Gamecock Nation was rejuvenated after two bad seasons with the promise of one blue-chip recruit, no matter that it's two more years until he can tighten his chinstrap. The Future will arrive.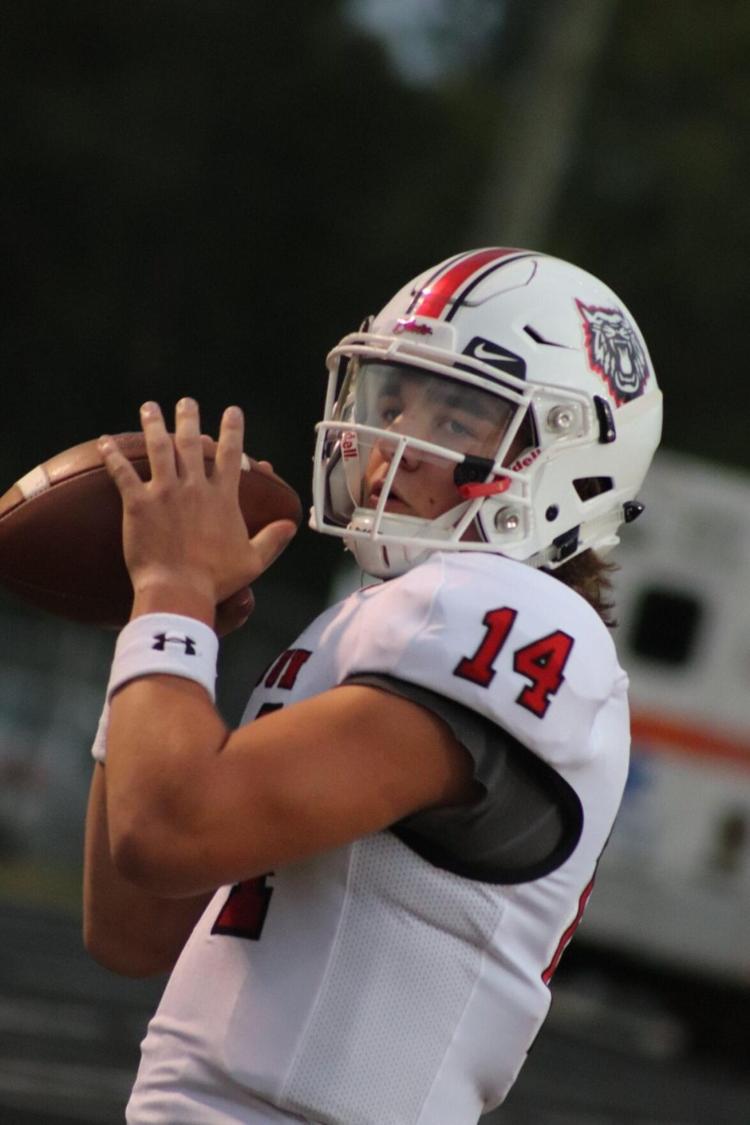 "It is humbling, the amount of fan support South Carolina has and the eagerness to be great again," Rob Stockton said. "We know there's ups and downs for all programs and our children know that sometimes we learn the most from struggles. We can't wait to celebrate all of the successes but we also can't wait to watch the Lord use some of the stumbling blocks to grow our son and our family as well."
History says there will be struggles once Gunner throws his first pass at USC.
Pedigree, as Connor Shaw and the other USC legends have proven, shows history can change.