COLUMBIA — Take it away, fellas!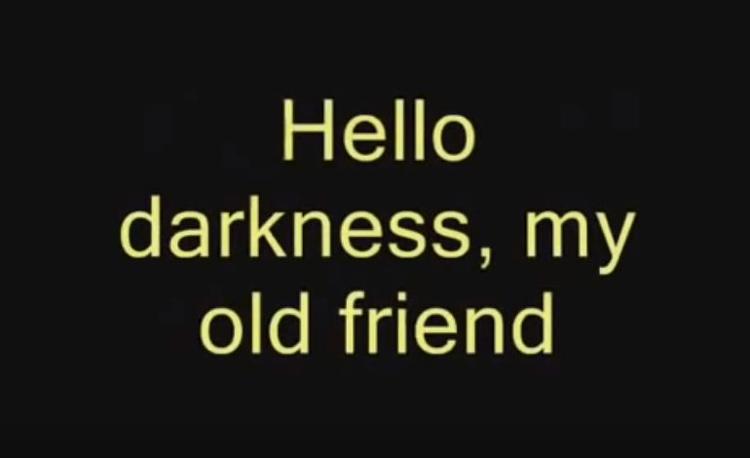 I can't say I didn't expect it, because I damned sure didn't think it was impossible or even unlikely. South Carolina hasn't been a good football team all season (that win at Georgia continues to befuddle me as in how it could actually happen) but I still thought it could eke out a win against a Sun Belt team, even if that team was in the Top 25 two weeks ago.
Perhaps my own foolish desires got in the way of my good sense. Knowing what I know, I was comfortable Will Muschamp would get retained even with a 5-7 record and I could have a nice easy December, with no coaching search and no bowl game to cover.
Now? A 5-7 record is about as realistic as finding a fat drummer. A 4-8 record sure won't reach a bowl.
That other part of my nice easy December?
That I'm bringing it up ought to tell you something.
Seven takeaways from a 20-15 defeat to Appalachian State that could be a tenure-definer, on multiple levels:
1. Forget the curveball, Ricky. Give him the heater.
"We don't have a second pitch," Muschamp said. "We felt good about being able to run the ball. We didn't."
This is an extremely experienced line that got back a guy (Dylan Wonnum) whose absence was directly tied to protection issues for Ryan Hilinski the past few weeks. Yet it still allowed jailbreak pressure on him (three sacks, rushed umpteen times) and it couldn't open any running lanes against a Sun Belt team.
Muschamp and offensive coordinator Bryan McClendon want to run the ball. That's no secret. So they were either stubborn to do it one way or unable to find another way, with either answer unacceptable.
They tried to keep running it, right up the middle. That resulted in 21 yards on 27 carries, futility not seen since Curly tried to stop that shower leak in The Three Stooges.
They did that because they felt they didn't have another choice, which is completely confusing. How can a major college coach and coordinator not have several options on how to run the ball, either in scheme, formation or personnel?
2. Bench "strength?"
Trey Adkins caught his first two passes Saturday. Good for him, seriously. He's a walk-on from Simpsonville who redshirted last year.
That he had to catch those first two, and the Gamecocks were down to him and a bunch of others that had folks flipping through their media guides to see who they were, is a direct indictment on the coaching staff. How could there not be anyone more developed than that group after Bryan Edwards, Shi Smith, OrTre Smith and Josh Vann were all hurt?
"Just because he's a walk-on doesn't mean he can't be a good player," Muschamp said. It's not an insult to Adkins, who played well, but I heard that same thing from Steve Spurrier Jr. when I asked him why the two-deep depth chart in 2015 had eight walk-ons on it.
(Nobody needs reminding what happened that year, although App State, like The Citadel, is a former FCS team from the Southern Conference)
Seems when you know what Edwards and the starters can do, you'd rep the other guys more regularly just in case. "Just in case" showed up Saturday.
3. Developing
I don't blame Hilinski for the offensive struggles. Nobody can blame him for mis-firing on that final pass to Edwards because it wouldn't have counted anyway due to yet another penalty.
It's easy to forget he's still a freshman, although he certainly didn't play like it against Alabama. Since that game — and he has been hurt — something's been off.
Muschamp said that when balls hit receivers in the hands, they're supposed to catch them. On Saturday, there were some straight drops.
Others were when Hilinski was whizzing footballs at the speed of sound and sometimes not on target. Maybe that's a result of the line giving him no protection, helped by having no running game which forces him to pass, and the defense knows it's coming.
I'd like to think Muschamp and his staff will continue to grow Hilinski as his career continues. But look at how no receivers behind Edwards and Smith, and no play-calling, has developed the past three years.
4. They got legs, so why not use them?
He's probably tired from a long season. Kicker Will Tommie, normally a dependable guy to put the ball in the end zone, isn't getting them there anymore.
Those directly led to two long returns which turned into 10 Appalachian State points. Coverage teams sometimes screw up but they don't when there's a touchback.
It's like the running game. Why ask a guy to do a job he hasn't been doing? Michael Almond and Alexander Woznick dress almost every game and never play. Parker White's capable of doing it. These are easily avoidable and correctible mistakes, yet Muschamp keeps hammering that same nail like it's not already embedded in the wall.
5. Can't get right
Asking which part of USC's team will fail on any given night is like asking who's the toughest Colonial Marine (the proper answer is Vasquez, but all could be considered at some point during the movie).
Offense was horrendous. Defense again lapsed into missed tackles to set up long gains. Special teams allowed two big returns.
I forget who said that teams reflect their head coaches but I owe him a beer.
6. Move over, Alshon
Wrote this week about Bryan Edwards and whether he is truly the greatest USC receiver of all time, even when he has all the records. He broke Alshon Jeffery's yardage record Saturday and is a touchdown away from being No. 1 with Jeffery and Sidney Rice in that category, which would make him top dog in catches, yards, TDs and consecutive games with a catch.
I still consider Jeffery the best I've seen, but I was reminded myself of a line I cut out of the story because I didn't want to seem like I was back-hand complimenting him.
That line was, "Perhaps Edwards deserves the tag most of all, playing four years and setting these records in this offense."
7. Three weeks
That's most likely all that's left in this season, one that started with at least hopes of a bowl game and posted a stunning win over one of the best teams on the schedule. Yet here the Gamecocks are, having to win their final two games to make a bowl, with a bye week in between.
I wish I could say what's definitely going to happen after those three weeks. There are too many factors to think about. If you missed it in the game write-up, Ray Tanner didn't comment when I asked him he was satisfied with the program's progress.
I daresay you'll be reading about all of those factors without a miraculous finish. And beating Texas A&M on the road and then topping a Clemson team that is more angry at the playoff selection committee than it is at NCAA drug-testers would be more of a miracle than the 1980 U.S. Olympic hockey team.