KNOXVILLE, Tenn. — Two weeks later and the unchallenged reputation of South Carolina football has been resurrected. Time is truly a flat circle.
The season was saved two weeks ago after a win at No. 3 Georgia? Not so fast.
Now it's right back to where it was post-Missouri. What is the Gamecocks' identity? Why can't they play consistently well on any side of the ball? Is Will Muschamp the right coach?
At least the referees didn't distract from this defeat, although Muschamp may have wished they did.
After Tennessee humiliated USC 41-21 Saturday, the only question was why his team didn't play well.
Again.
1. Hoke and Whammy
See how that sounds like a cocktail the bartender tried to shove off on you as an experiment he's working on ("Don't worry, no charge, buddy!") You'll drink it, but it's not a pleasant memory.
Whenever USC leaves the middle of the field wide-open and receivers dance through it without an arm-bar, bump-and-run or tackle to be found, the Hoke and Whammy bubbles like bile in a Gamecock throat. Former defensive coordinators Jon Hoke and Lorenzo "Whammy" Ward liked to use that style of "defense," and it's why they are no longer here.
Tennessee receivers Jauan Jennings and Marquez Callaway did whatever they wanted to against USC's beleaguered secondary, compiling 276 of the Volunteers' 351 passing yards and three touchdowns. Even taking throws from two quarterbacks (three if you count a 33-yard completion from Jennings to Callaway which was called back on penalty), they never tired or had to wait for the passer to adjust.
"We've had a hard time matching up with those guys since they've been here," Muschamp said, which was even more of an indictment than Tennessee averaging 194 passing yards coming in. Nobody else the Volunteers played had that kind of trouble handling the two, or any of the Vols' quarterbacks, yet a USC defense that pummeled Georgia's Jake Fromm and his receivers made Tennessee look like they were carrying live copperheads every time they broke off the line.
"Jennings is just a big body. He definitely was a problem out there," cornerback Jaycee Horn said. "They were calling the perfect calls."
2. Like a cheap suit
Jarrett Guarantano has proven that he's not a consistently great quarterback. The pressure gets to him, he sees ghosts, he tries too hard and he almost always makes mistakes.
Knowing that, and also knowing Tennessee's only other option was a redshirt freshman, the Gamecocks decided not to pressure the quarterback. They stayed in the same rush-four, drop-seven most of the night.
Tennessee did offer a seven-man blocking scheme, so it probably didn't make much sense for USC to try to blitz constantly … even though if it worked just a few times, maybe those QBs succumb to the rattles. The Gamecocks rushed four, leaving them seven to cover the four players on the field, or six if one covered the QB.
Six guys still couldn't cover three receivers. And because they didn't blitz early, the QBs settled in and the Gamecocks were too gassed to blitz late. Guarantano never folded because the Gamecocks folded faster.
That's what I saw, anyway. But I'm not an extremely well-paid assistant coach.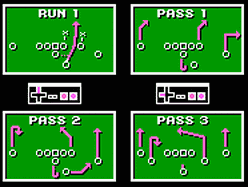 3. Does he really want to go fast?
I'm sure if Muschamp ever relaxed his silly media policy for not allowing freshmen to talk, Ryan Hilinski would say he loves to play fast. The up-tempo style fit Jake Bentley and it fits him (assumedly).
The problem there is when a team plays tempo, there's the chance for quick crowd-pleasing thrills and oodles of points. There's also the chance for three-play, 16-second possessions which puts a tired defense back on the field, perhaps after it just gave up a touchdown.
"We wanted to play with a little bit more tempo today," Muschamp said. "Never felt like we could get anything going."
He spoke all week of giving Hilinski something he could be comfortable doing, since the passing game needed help. That first play looked great, when Shi Smith took a slant and rocketed 75 yards for a touchdown.
After that?
Remember that Army jeep in the last scene of "The A-Team" intro?
4. The Hands
Bryan Edwards deserves so much more than playing in this offense. He's already set USC's career receptions record and the record for consecutive games with a catch. He needs 227 yards and four touchdowns for two more career totals.
There are always self-styled NFL draft experts who opine that great players suffering through awful seasons should take themselves out and prepare for the next level. I won't suggest that Edwards should listen or not listen because it's a moot point.
This look like a guy who wants to quit?
5. Kill more trees
I'm not sure if anyone's told USC's offensive coaches that scripts have more than one page. The flea-flicker on the second play against Florida was a gem, the scoring strike to Smith was better.
Those were the movie title and the screenplay author. There are at least three acts and a whole lot of dialogue before the ending.
6. There's a lot going on out there
Special teams are like baseball. You see what you're supposed to see — kick returns for touchdowns and home runs — and don't realize all the nuances it takes to get there.
That's what makes it so glaring when teams collapse on special teams, like allowing a punt return for a TD and having another punt blocked and recovered for a TD. It overcomes all the good that's been done before because now there's a bad area to focus on.
USC couldn't have looked worse on special teams Saturday if it had marched the ball to the Volunteers and said, "Where can we place this for you, sir?"
7. 6-6
The Gamecocks lost a game they really needed to win for bowl eligibility. They now have to win three of four against a slate featuring two AP Top 25 teams and on the road against a team (Texas A&M) they've never beaten.
Muschamp said what he always does after a loss. The Gamecocks have to (pick any that apply): Watch the tape, re-evaluate, take a hard look in the mirror, put the players in better positions, make the plays.
He also uses, "We'll get it fixed." He has six days to repair a complete team breakdown before hosting Vanderbilt next week.
I find it helpful to watch this.