COLLEGE STATION, Texas — Nobody expected them to win, and nobody expected them to look particularly good.
This is where South Carolina is after 11 games — 4-7 with no offense and no clue how to make it better, a coaching staff under fire and as far away from truly contending for an SEC championship as it was when it lost 21 straight games.
Is it all on Will Muschamp? Is it on players who aren't making the plays? Is it on coordinators not putting players in position to succeed?
Or is it just Gamecock Football, a program a mere 26 games over .500 lifetime that has only sustained success in blips, with a conference championship here and a bundle of nice seasons there?
Takeaways from a loss to Texas A&M that cemented the worst season in Muschamp's tenure:
1. Blind darts
The best running back, best wide receiver and best tight end were out along with many of the backups. Offensive coordinator Bryan McClendon hasn't done a great job this year calling plays but Saturday, with all of that sidelined, what could he do?
There were some nice wrinkles. The double-pass from Shi Smith to Kyle Markway was very well-done, until Markway dropped it. The delay draw that worked so well for Tavien Feaster went for 13 yards to Rico Dowdle, but only once.
There was also a call where it became obvious why there has to be a change next year. After USC marched downfield in the first quarter, all on Ryan Hilinski's arm, the Gamecocks faced a third-and-10 (after Xavier Legette dropped a touchdown).
McClendon called a Dakereon Joyner Wildcat play, where he ran behind Dowdle. Trying to get 10 yards. When Joyner's longest run against an FBS team all season has been 10 yards, once.
Parker White kicked a field goal.
When it wasn't reeking of "play it safe and don't risk a turnover," it resembled Samuel L. Jackson shutting off the power in "Jurassic Park."
2. The Prince
Ryan Hilinski was the heir apparent, the next great quarterback hope. There was no doubt after he riddled Alabama's defense with the touch of Johnny Unitas and Connor Shaw combined.
Pass protection has been abysmal, he has no running game and his receivers have more drops than Judge Smails.
Yet …
There's something not right.
He struggles throwing more than 10 yards downfield. Far too many times on third-and-long, he takes his check-down short of the sticks, hoping for his receivers to make a play when it's become clear they can't. I wish I could say, "Hey, he's a freshman. He'll get better."
He was a freshman against Alabama and was everything Prince sang about in "The Future."
3. Helping or hindering?
The Gamecocks don't have nearly enough going for them to give away opportunities. Maybe all those "No Pass-Outs" signs at Williams-Brice Stadium should be stapled to position meeting rooms instead.
Markway dropped that double pass. Israel Mukuamu had a one-in-a-million chance handed to him when he slipped in coverage, was sitting on his rear end with the ball aimed for the middle of the 2 and the 4 on his chest, and he somehow still couldn't grab it. Legette had that TD clang off his hands, which if I can catch four touchdowns and an interception in one of the greatest games the Charlotte Rec League has ever seen while wearing a pair of those gloves (it's true), I can never get my head around how a scholarship receiver with better gloves can't.
4. Clear as mud
T.J. Brunson was ejected for targeting.
Texas A&M's Demani Richardson was not.
Muschamp complains about it, he gets fined. And of course not a word from the SEC's pretty new officiating Twitter account, set up specifically to tell Melvin K. TV-Viewer what is and what isn't a violation.
I've said before I don't believe in conspiracy theories.
But it is rather interesting the Gamecocks are 4-7 and going nowhere while the Aggies are 7-3 and at Georgia next week, where they may need Richardson for the first half.
As in, the half he would have been suspended for if that was targeting.
5. Joe The Toe
I was only halfway kidding when I requested Joseph Charlton for media interviews.
"Provided he doesn't have to be rolled in," I said.
The guy punted eight times. He also had the presence of mind to realize the ball was about to be blocked harder than a bill proposing a decrease in Congressional salaries.
So he tucked and ran for a first down, and was only three yards from being USC's leading rusher Saturday.
"I signed up to be a punter," Charlton said. "I just go out there and do my job, as many times as they need me to."
If he has to go down as USC's team MVP this year, well, he didn't sign up for that either but who else could it be?
6. Gutless
White kicked a field goal down 30-3 in the fourth, with USC facing fourth-and-19 from the Aggies' 21-yard-line.
Yes, it was safe. Yes, they hadn't done squat on third down all game, so why would anyone think they would on fourth?
Muschamp always says he's playing to win. Said it last year when it was 21-0 Virginia in the Belk Bowl and he went for it instead of taking the field goal.
Obviously, a touchdown down 30-3 does nothing as far as winning the game.
The same as kicking a field goal.
7. Heroes get remembered, but legends never die
It's a bad end to a bad season. The Gamecocks aren't going to a bowl game, their offense is in tatters and there are more question marks surrounding the leadership of the program and the athletics department than on the Riddler's suit.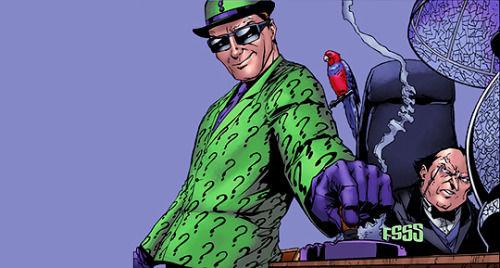 All of it, every bit of it, is forgotten with a win in two weeks.
I'm 41 and despite covering some absolutely wretched teams in over 20 years of sportswriting, I still believe that pride and belief can overcome talent deficiencies. Call it a product of being raised on "Our Boys Beat the Russians!," N.C. State's 1983 national championship and watching The Miracle at Mizzou unfold from the pressbox.
Want it bad enough, you'll win it. The Washington Nationals just did.
USC has that same opportunity.
None of these guys has ever beaten Clemson. All of them know what it would do for their careers, and to Clemson's season. In a rivalry where pettiness is not only embraced but celebrated, there would be no greater triumph than a 5-7 football team ending an archrival's 26-game winning streak, five-game rivalry winning streak and chance for a national championship.
Think of the 2010 baseball season. Everybody was so happy when USC beat Clemson in the College World Series that they nearly forgot there was a title on the line after it. When the Gamecocks ran through UCLA, it was double the braggin' rights — the Tigers have never won the CWS, and they had to watch the team they are never supposed to lose to do what they couldn't, through them.
There are two weeks to heal, two weeks to plan, two weeks to curse and hope and sneer and dream. Get that one, and this is strangely one of the most satisfying seasons the Gamecocks have ever had, just like 1992.
Don't, and get blown out of your home stadium by your rival and have to sit and watch the same team race toward its third national championship in four years, and you've lost even more than the season.