COLUMBIA — South Carolina redshirt junior Jamel Cook was dismissed from the football team Sunday after being arrested Friday night.
"I met with Jamel Cook today and he's been dismissed from our football team," coach Will Muschamp confirmed Sunday night. 
Cook, a reserve defensive back, was charged with second-degree domestic violence Friday, according to Richland County records. He was released from jail Saturday on a $5,000 personal recognizance bond and ordered to have no contact with the victim, or return to the location of the incident.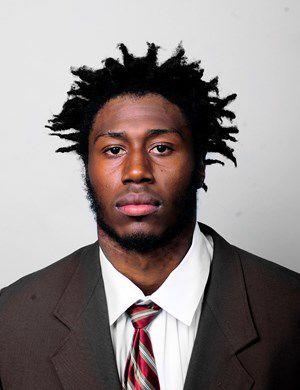 Per athletic department policy, Cook was suspended from the team after he was arrested. He was dismissed before the weekend was over.
A Miami native who transferred from Southern Cal, Cook sat out last year after playing in three games for the Trojans in 2017. He was expected to have a solid role for the Gamecocks this year but has been unable to get on the field.
Cook was not on the team dress list for Saturday's loss to No. 9 Florida and has only played in one game, the Gamecocks' Week 2 win over Charleston Southern. He had one tackle in that game.