COLUMBIA — What could they say?
Nobody was celebrating because nobody won. Nobody was (too) disappointed because nobody lost.
"I talked with (Clemson quarterback Rodney Williams) after the game," former South Carolina QB Todd Ellis said. "We both just kind of shrugged, said, 'What are you doing tonight?'"
Another rivalry game beckons Saturday and there are always memories of this terrific win or that crushing loss. But as South Carolina and Clemson meet for the 117th time Saturday, it's worth remembering the 84th.
That was Nov. 22, 1986, when the Gamecocks and Tigers tied.
The setup
Each team was rebuilding. The Gamecocks posted their best season in history in 1984 but regressed to 5-6 in 1985.
Clemson had finally been sprung from NCAA probation after the 1984 season. In 1985, the Tigers went 6-6 and lost the Independence Bowl.
As the rivals met in Clemson in 1986, the Gamecocks were 3-6-1. The Tigers were 8-2-1 and had clinched the ACC championship the week before … strangely due to a tie.
The quarterbacks
One of coach Joe Morrison's finest recruits was Ellis, the top-rated quarterback in the country who redshirted his first season at USC. With Sterling Sharpe, Ryan Bethea and Harold Green around him, the Gamecocks were an explosive, high-flying assault.
Williams, from Irmo, also started as a freshman and quickly became beloved. His statistics were often middling but all he did was win.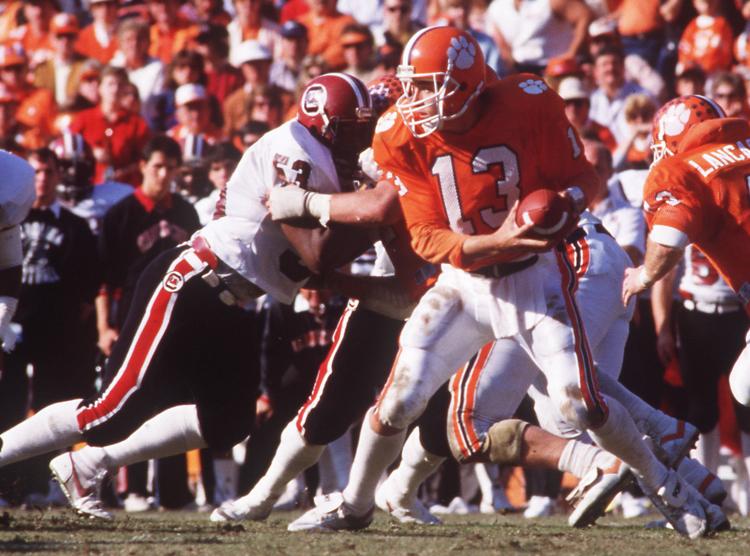 The kickers
A walk-on in 1983, David Treadwell become the Tigers' starting kicker in 1985 and had a penchant for booting clutch field goals. It was he who nailed a 21-yarder to tie Maryland the week before.
Scott Hagler had started for three seasons heading into his senior year of 1986. He was the leg during USC's 1984 "Black Magic" season.
The game
"I don't think I ever talked to another player in pre-game in my career," Ellis said. "But we were warming up, kind of back-to-back, and I turned and caught Rodney's eyes.
"I can't remember who said it, but one of us said, 'We're the two most powerful people in the state of South Carolina right now.'"
"Going into that final game, we had tied to win the ACC the week before, and we really wanted to win that game, obviously," Williams said. "Things went awry, we all made mistakes and ended up being some weird number."
The Tigers scored a touchdown in less than 90 seconds, after Terrance Roulhac took the kickoff 75 yards and Tracy Johnson scored from the 1-yard line. The PAT snap was low but holder Todd Schonhar somehow got a pass to Jim Riggs for an 8-0 lead.
The Gamecocks scored as Green got his own 1-yard touchdown, before another special teams snafu. Schonhar bobbled another snap on a long field-goal attempt and his luck ran out — his pass this time was swallowed by USC safety Brad Edwards, who returned it 61 yards for a touchdown.
But Clemson came back with a 70-yard drive, Williams finding Roulhac in the end zone. And USC ran a Sharpe special, the receiver turning a 10-yard screen into a 72-yard touchdown jaunt.
It was 21-18 USC at halftime.
The kicks
Each team struggled to move the ball as the intensity ramped and the production dipped. But a shanked punt allowed Clemson's Donnell Woolford to return it to the USC 48-yard-line, where Williams quickly faced third-and-13.
He found Ricardo Hooper for a leaping 29-yard catch. Three runs later, they summoned Treadwell.
He drove a 31-yard field goal. It was 21-21 with 2:50 to go.
"We were backed up against the hill inside the 5 and I could not hear myself, the crowd was so loud," Ellis said. "I dropped back in the end zone, hit Anthony (Smith) for a short pass, he broke a tackle and went across the first down. It went from chaotic to quiet."
The Gamecocks kept marching and Hagler began warming. He was looking at a 41-yard field goal and 30 seconds on the clock.
"Scotty was the most reliable kicker I'd ever been around in my life," Ellis said.
The kick went up and nearly immediately, there was something very wrong.
"I just didn't hit it good. Pulled it a little bit to the left," Hagler sighed. "It was typical of that year. We were so close so many times, and I missed a couple that would have won games."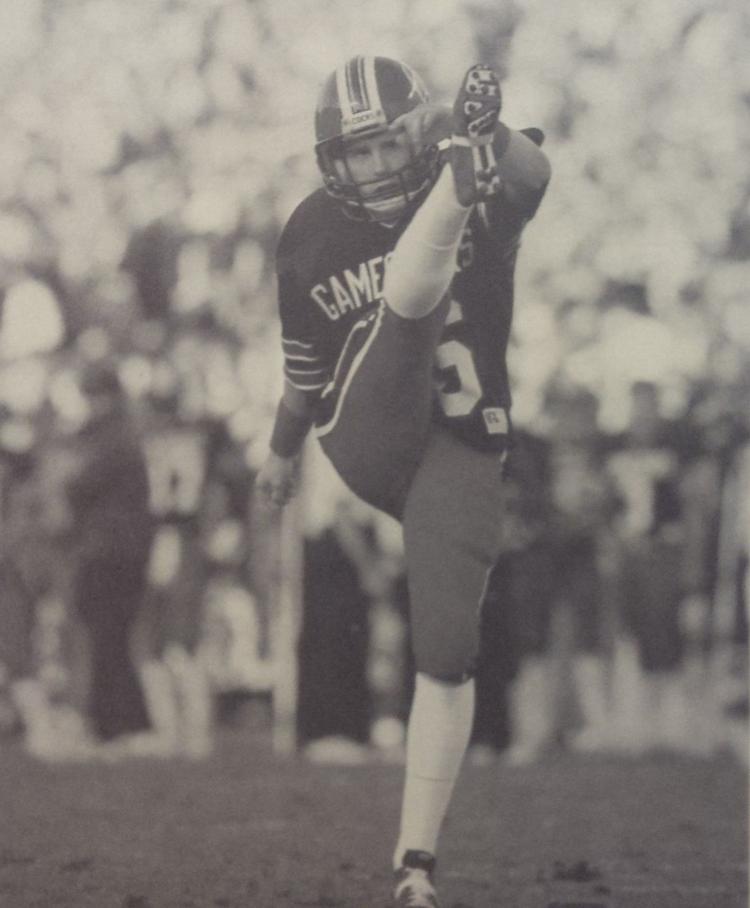 He hooked it wide left. The Tigers couldn't get far on their next drive, so they asked Rusty Seyle, the kickoff specialist, to try a 62-yard field goal.
His kick had no chance. The horn went off and there was more confusion than anything.
A tie? What good is a tie?
The aftermath
"I don't remember if it was Bear Bryant or Woody Hayes who said a tie is like kissing your sister," Treadwell said. "With (coach Danny Ford) being a Bear protégé, that was about the mood of our locker room post-game."
"No bragging rights in South Carolina that year," Williams said. "It was great for both football teams, but not the fans. All they could say was, 'Well, we beat you last year.'"
"I remember most people saying we were the best 3-6-2 team in the country," Ellis said. "Nobody wanted to play us by the end of the year. But we didn't take much pride in that, and then to have that one slip away … you just felt terrible."
"Bad memories. I haven't watched it since it happened," Hagler said. "We were just dejected. We really had an opportunity to win a big game and we didn't do it. Neither team was happy about it."
It was a quiet winter. The Tigers had the much better season, finishing with a Gator Bowl win over Stanford, but they didn't beat the Gamecocks. And the Gamecocks, who had only beaten Western Carolina, East Carolina and Wake Forest (and tied Virginia Tech), weren't happy … but at least they didn't lose to Clemson.
Ellis and Williams went on to become their respective schools' career winningest quarterbacks at that time. Hagler had a cup of coffee with the Seattle Seahawks while Treadwell played six seasons with the Denver Broncos and New York Giants.
Hagler doesn't like to remember much about the 1986 game. But he does realize the part it played the next two years.
"That led to the (eight-win) seasons we had in '87 and '88," he said. "I have no doubt that coming so close so many times in '86 really paved the way."
Treadwell still smarts at the missed opportunity. "We had a winning culture at Clemson. We had this feeling of we hate losing more than we like winning," he said. "A tie, in many respects, felt a lot more like a loss."
In 1996, college football adopted overtime rules. Ties were banished.
Ten years too late.