The SEC Media Days return to Hoover, Ala., for the annual Monday-Thursday gab fest after a one-year stay in Atlanta, but the same question applies to the elephant logo in the room.
Can anyone beat Alabama?
At least this year there's a strange new underlying theme.
Has collective power shifted from the SEC West to the SEC East?
That's right, though Alabama edged Georgia in the SEC Championship Game last season, the East went 9-6 against the West (including the title game). That's a seismic shift from the West's 45-15 dominance from 2014 through 2017.
SEC East teams vs. the SEC West in 2019: Florida 2-0, Vanderbilt 2-0, South Carolina 1-1, Kentucky 1-1, Missouri 1-1, Tennessee 1-1, Georgia 1-2.
SEC West teams vs. the SEC East in 2019: Alabama 3-0, Texas A&M 2-0, LSU 1-1, Arkansas 0-2, Auburn 0-2, Ole Miss 0-2, Mississippi State 0-2.
Will the tilt continue in 2019?
And SEC Media Days questions for each team, in predicted order of finish:
SEC East
Georgia
If the Bulldogs have a weakness, what is it? Receivers? Will it make a difference that three SEC foes — South Carolina, Missouri and Auburn — get bye weeks to prepare for Georgia while the Bulldogs are busy playing?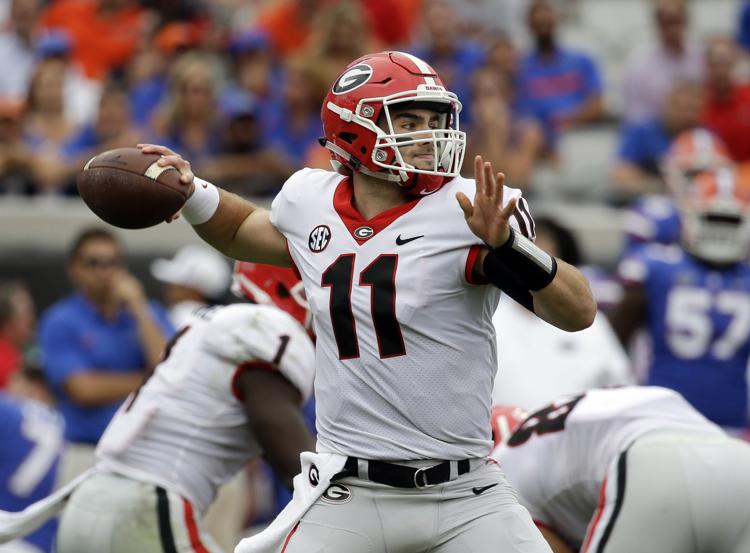 Florida
Were 41 points in each of the last two games of 2018 (41-14 at Florida State, 41-15 vs. Michigan in the Chick-fil-A Peach Bowl) a sign of things to come on offense in Year 2 under Dan Mullen?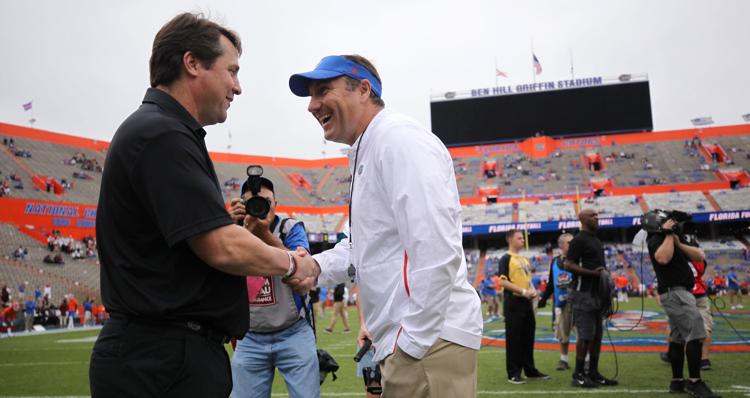 South Carolina
If this is Will Muschamp's best combination of defensive line depth and starting cornerbacks in Columbia, how much can the Gamecocks improve after finishing 10th in the SEC in points allowed?
Tennessee
Can an older Vols team find enough answers on the defensive line and at running back to get over the hump against the likes of South Carolina and Vanderbilt? If so, is that the difference for a winning season after a 5-7 finish in Jeremy Pruitt's debut?
Missouri
Is Clemson transfer quarterback Kelly Bryant as impactful as advertised?
Kentucky
Do the Wildcats keep going to bowl games? Do they pause for a rebuilding year? Or was the Josh Allen/Benny Snell Era an aberration?
Vanderbilt
Can Ball State grad transfer quarterback Riley Neal get the ball into the hands of stellar receiver Kalija Lipscomb and tight end Jared Pinkney? At least enough to keep pressure off running back Ke'Shawn Vaughn?
SEC West
Alabama
Will motivational anger tied to a 44-16 national championship game loss to Clemson in Santa Clara carry all the way to Round V in New Orleans?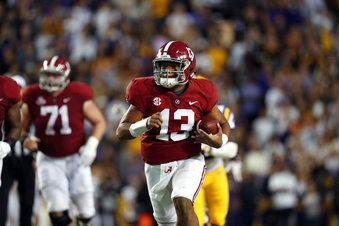 LSU
Is Joe Burrow truly ready to parlay his strong 2018 finish and an off-season full of tweaks into elite quarterback status?
Texas A&M
Is a schedule including Clemson, Alabama, Georgia and LSU too harsh for progress in Jimbo Fisher's second season? Are the stockpiling Aggies a year away from a playoff spot?
Auburn
Can a ridiculously deep defensive line led by Derrick Brown and Nick Coe keep Auburn's SEC title hopes afloat until the offense comes around for November home games against Georgia and Alabama?
Mississippi State
Is a soft start (Louisiana, Southern Miss and Kansas State) enough time to bring around a defense that lost three NFL first-round draft picks? Is Penn State grad transfer Tommy Stevens a winning option at quarterback?
Arkansas
Can Chad Morris and Co. assemble enough SEC-caliber linemen, or find answers to cover for a shortage? Do Razorback fans understand a 4-0 start in 2019 won't mean Arkansas is back, even in relative terms?
Ole Miss
Can splashy coordinator hires — former West Virginia, Michigan and Arizona head coach Rich Rodriguez (offense) and former Colorado head coach Mike MacIntyre (defense) — make a significant impact in 2019?
Follow Gene Sapakoff on Twitter @sapakoff