California, of all places.
The Golden State gave us light ticket demand for the latest Clemson-Alabama football fight. But it might exact a heavy toll on the broken college sports model with a bill that allows athletes to profit from use of "name, image and likeness."
That's NIL for short, coincidentally the same as nil, which is what athletes currently receive under ancient NCAA rules.
Go ahead, dismiss a bunch of goofy state lawmakers on the Left Coast. Perhaps they should focus more on homelessness, high taxes and the demise of Southern Cal football.
Or maybe California deserves a standing ovation for battling the hypocrisy on display this week at SEC, ACC and other preseason college football media events around the country.
The lack of courage featured — but was not limited to — name, image and likeness chatter.
It also included talk about the impact of sports gambling on the mental health of athletes and support for a third full-time assistant baseball coach.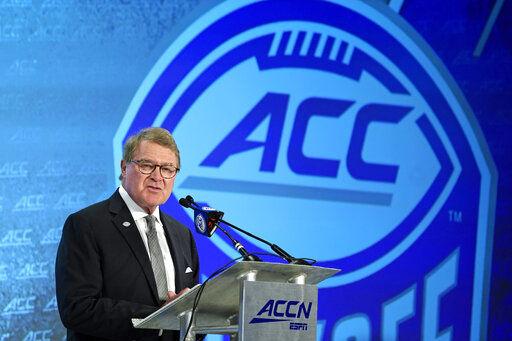 The late Warren Zevon clearly envisioned this clash with his "Desperados Under the Eaves" lyrics.
"And if California slides into the ocean
Like the mystics and statistics say it will
I predict this motel will be standing
Before I pay my bill"
Sacramento politics is just the tip of earth-shaking trouble if college sports management doesn't pay up.
Gambling vs. mental health
The three issues, all hot topics this week:
• Name, image and likeness
NIL is an ideal way to use meritocracy as a way to pay stars that don't profit from such things as jersey sales and marketing videos.
With many millions of dollars at stake, college presidents, conference commissioners and athletic directors are careful to speak similarly on this topic. SEC Commissioner Greg Sankey at SEC Media Days talked about an NCAA working group formed in May "to look at federal and state legislative initiatives happening around this NIL concept."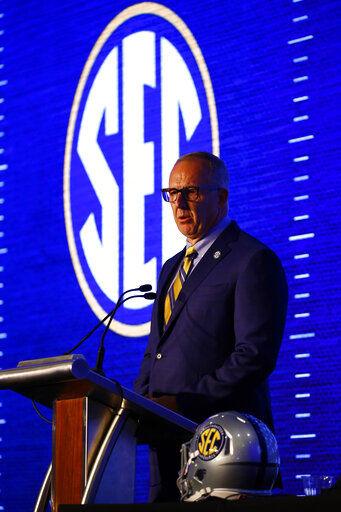 See if you notice a contradiction in Sankey saying "the NCAA's time line is quick for an issue that's been percolating for years."
Yes, formed in May.
Or a "quick" reaction to acknowledge that the earth is round and that the California bill is a serious thing.
• Legalized gambling
College commissioners have been lobbying state politicos to contain, address and define the expanding sports gambling landscape.
But the ESPN-driven ACC Network is about to launch at the same time ESPN is ramping up an emphasis on gambling coverage. Thanks to David Teel of the Newport News Daily Press for asking ACC Commissioner John Swofford about the conflict during the annual State of the ACC address.
"Obviously, with ESPN or anybody else we're partnering with, we want space between gambling and our games," Swofford said. "So we do have those discussions. We will have conversations ongoing about that."
Swofford added that ACC athletes have officially complained about being "very uncomfortable" with gambling, particularly "how they might be perceived walking into a classroom (with) another student mad because they did something that cost them some money."
Sankey brought up the same thing. He is very worried about "the emerging reality between sports gambling and mental health."
This is a huge, critical issue.
It requires coaches, players and administrators to scream louder.
Cut football scholarships
• A third baseball assistant coach
A proposal led by the American Baseball Coaches Association to add a third full-time coach was voted down in April by the NCAA's Division I council.
Sankey emphasized the SEC's lead role in championing the cause.
Just two full-time assistants for 35 players?
Ridiculous.
More ridiculous: a lack of public support for more scholarship help for student trainers and managers.
And in a zero-sum game, it would be nice to see college administrators stand up and say that Title IX and women's scholarships are not the problem for baseball. Football, they should admit, doesn't need all 85 of those scholarships when 77 or 78 would suffice.
Like California, the golden state of big-time college sports is too big to completely slide into the ocean.
But it isn't just mystics and statistics saying that if things don't change, the bill looms as costlier than a long stay in San Jose.
Follow Gene Sapakoff on Twitter @sapakoff