HOOVER, Ala. — Kelly Bryant wants to play in the NFL.
He wasn't going to get there sitting on the bench at Clemson, watching golden child Trevor Lawrence quarterback the Tigers to another playoff appearance. So for all who labeled him a traitor and a quitter and a turncoat because he bolted Clemson after four games last season, preserving his redshirt so he could play somewhere else this season, well, fine.
"I didn't fire back. I took it with a grain of salt," he said Monday at SEC Media Days, where he debuted as the quarterback of the Tigers of a different color, the black-and-gold of Missouri. "People label me with this, label me with that. I'm thankful for it. I feel like I've grown so much. I'm happy where I am right here today."
Don't be fooled by the constant smile or the good-natured comments. It does sting Bryant that after all he did for Clemson, his decision to leave was met with boos and questions about his character. If he wanted to redshirt, there was nothing stopping him from doing that at Clemson, then transferring after the season.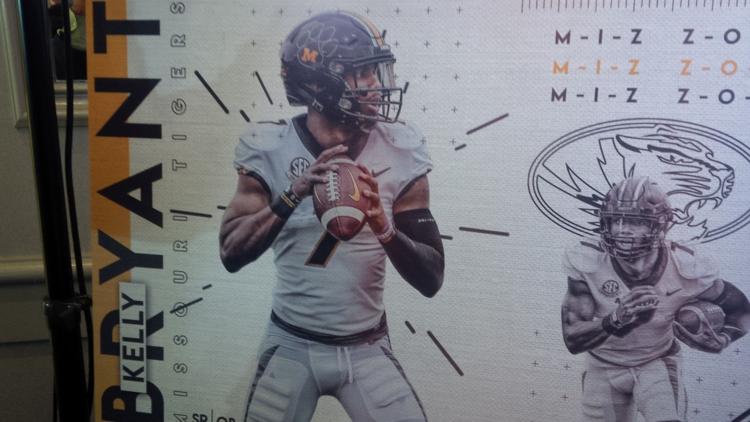 Yet he left after four games, which didn't wind up hurting the Tigers but did lead to some Game 5 drama after Lawrence went down with an injury against Syracuse. Seldom-used backup QB Chase Brice entered and saved the day, but Clemson fans were quick to point out that was exactly why Bryant should have stayed.
He heard them, even though he wasn't watching when Lawrence was injured. Bryant was on the lake with his fishing pole when he began seeing all the desperate social media pleas for him to come back.
"I caught the fourth quarter," Bryant said. "I had already made my decision and I didn't want to go back on that one as well."
It was either sit and use his eligibility or save it for a season at another school where he could be the starter, thus giving him the numbers he needs to get in the heads of NFL scouts. If he had stayed at Clemson and played in one more game, his chance to have a great season this year would have disappeared.
So he left. And became the face of the "Kelly Bryant Rule," which means if a QB isn't going to start, he can take a redshirt and head somewhere else with the year of eligibility intact.
And didn't get a national championship ring despite what he did for the Tigers last year. That 28-26 nail-biter at Texas A&M likely doesn't happen without Bryant, and without that win Clemson likely isn't in the playoff.
And was belted with another cold dose of irony when he chose Missouri, only to learn a month after that the Tigers were banned from the postseason (they are appealing).
Bryant greeted it the same way he did the criticism. If that's the way it has to be, that's it. He'll still get at least 12 games to polish his skills and show NFL teams he can play quarterback at the next level.
"I've learned he's a very selfless person. A low, low ego, but one of the best competitors I've ever been around," Missouri coach Barry Odom said. "I think you look at Kelly's progress, through the 15 days of spring ball. I'm excited for what he brings to our team and our organization."
Bryant gushed about his appreciation — "I can't thank Clemson enough for the opportunity to play there" — and shrugged off the ring snub. "If it was there, it would have been cool. But it was no big issue for me."
He also joked about his wake-up call signaling that he was not in the Upstate anymore, when he rose for a 7 a.m. workout in Columbia, Mo., and his phone told him it was negative-15 degrees outside. 
His message throughout Monday was that he's glad to be at Missouri and was glad to be at Clemson.
"But, I'm at Clemson … " he began when asked a question if his current teammates could handle his formers, before sheepishly ducking his head. "Sorry, I'm at Missouri."
He's positive.