COLUMBIA — The words "Shaw hands off to Lattimore" were heard often from 2010-12 during South Carolina football games.
Eight years later, Lattimore is handing off to Shaw.
South Carolina program legend Marcus Lattimore is stepping down from his two-year role as the Gamecocks' Director of Player Development, just a couple of days shy of his official two-year anniversary, sources have confirmed. He will be replaced by his quarterback for three seasons, Connor Shaw.
USC coach Will Muschamp always wanted Lattimore as part of his staff, even contacting Lattimore in 2016 before Muschamp officially took the job. The process was held up due to the NCAA not allowing Lattimore to be around recruitable athletes as long as he was running his Marcus Lattimore Foundation camps for youth football players, but when Lattimore changed his camps to only be offered to players younger than high school age, the NCAA acquiesced.
Lattimore was in charge of USC's Beyond Football initiative, which stressed players setting themselves up for life after the whistles stop blowing. He was the perfect representative for it, as his path toward NFL stardom was derailed by a catastrophic knee injury.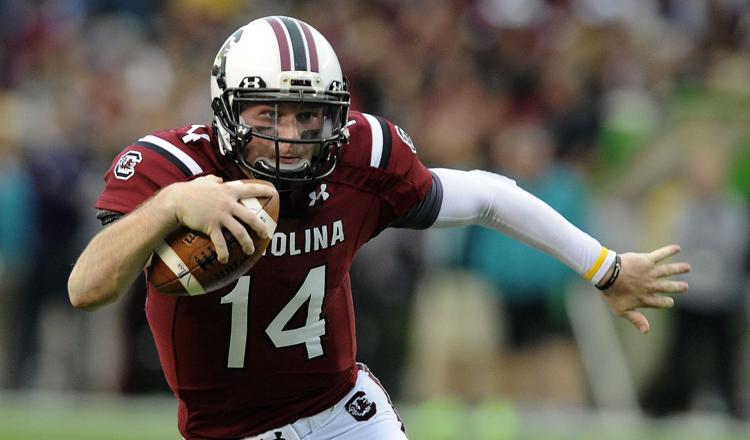 Now that program will be led by Shaw, who has also taken a circuitous route since he left USC at the end of the 2013 season. Shaw started one game in the NFL in 2014, but thumb and leg injuries led him to a quick retirement. Shaw was the tight ends coach at Furman for about seven months, never coaching in a game, before resigning to join Colonial Life insurance as an Upstate and Midlands representative and also running his own football camps for youth players.
Shaw is expected to be officially announced Sunday, when the Gamecocks return from holiday break.
Lattimore's departure is in no way acrimonious, sources said, as Lattimore just wants to see what else is out there. He has said before that he does not want to coach college ball (he did coach at Heathwood Hall Epsicopal School for a year before returning to USC) but could return to school for a post-graduate degree, or travel with his wife of four years, Miranda.
Lattimore will be in North Charleston on Saturday  conducting a football camp at Fort Dorchester High School.
Shaw, the winningest quarterback in USC history, has been in Greenville but is expected to soon be permanently in Columbia. Shaw and his wife Molly have two children.