COLUMBIA — Curtis Frye understands. He's coached for 44 years, the last 23 at South Carolina. Working at USC's Cregger Track every day, all he has to do is look south to see the spires of Williams-Brice Stadium.
Football pays a lot of bills for an athletics department. So when a department has some extra cash to throw around, or needs to renovate or construct, football gets taken care of first.
Frye gets it. But he can understand and still be frustrated that while he now has the track facilities needed to compete in the SEC, it took a long while to get here. And in the meantime, the program slipped.
"We've been behind for years. Ray Tanner came on board and things changed," Frye said. "Within two years of this opening, you can see how we can get back to contending for national titles. We went through that period where we were not competitive in this league or the nation, but with facilities, you're either a Jones or you're not."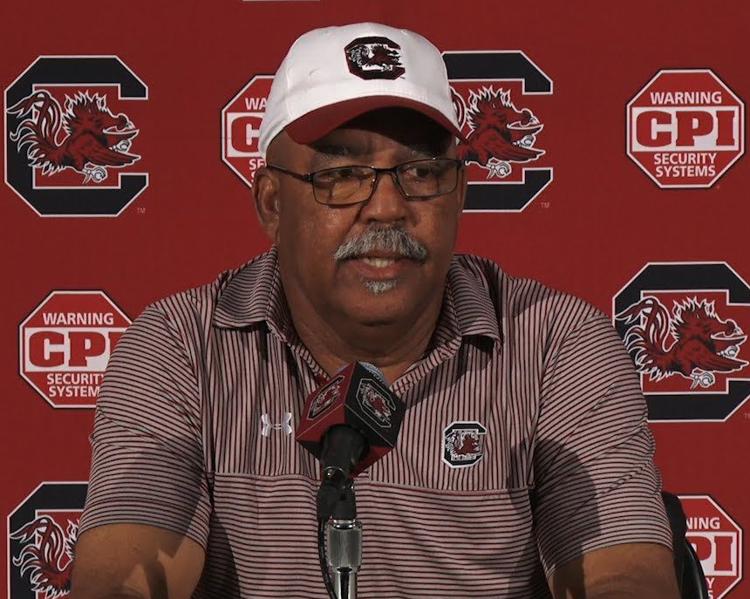 Frye was on the edge of a media horde inside USC's indoor track building, watching the cameras and recorders gather around his newly minted national champions. Quincy Hall and Wadeline Jonathas each claimed titles in their events at last week's NCAA outdoor championships.
In a 22-event sport, Frye has coached 60-plus national champions and well over 100 SEC champions. It was also Frye who broke the long-standing jinx: USC had never won a team national championship until his women's track squad brought home the gold in 2002.
Yet when the grand plan was unveiled over a decade ago to bring USC's facilities up to standard, track was on the back burner.
The new outdoor facility was completed in time for the 2017 season. The indoor track, which sits where the former indoor football facility used to be, opened in January.
Again, Frye gets it. As successful as his program has been at spawning champions and college graduates, it's a non-revenue sport. And the Gamecocks sorely needed an academic enrichment building, a new baseball stadium, new softball, tennis and volleyball facilities. The basketball teams were getting national attention and also deserved to play in up-to-date facilities.
It was still maddening for Frye, who could promise recruits that someday it would be better. But with nothing to show them, his program slipped from its perch.
"Those are things that as you've been around it 44 years, they always said, 'You build it, they will come,'" Frye said. "As we were struggling, not being in the Top 50, that didn't bother our fans — I couldn't tell whether I won or lost. But the champion in me was frustrated."
Hall and Jonathas each transferred to USC — Hall from Kansas City but having spent two years at a California junior college. Originally from Haiti, Jonathas graduated from high school in Massachusetts and enrolled at a Division III school in Boston.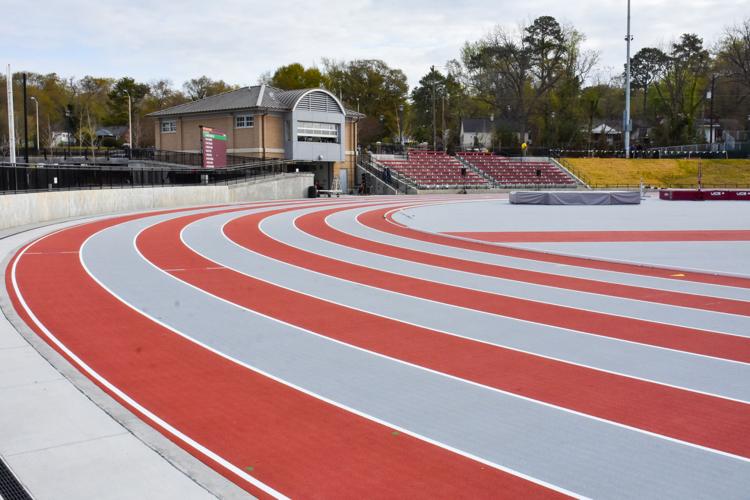 "The indoor facility is really a big help to us because how high our track rises is higher than the Arkansas track," Hall said. "It's one of the hardest tracks to run on but it's also one of the fastest tracks."
Comparing anything to 45-time national track champion Arkansas is great. It may have taken a while, but when Tanner and the USC administration planned the Gamecocks' two new tracks, it studied the best.
"The commitment that the institution has made, Ray Tanner raised the funds to do that along with all of the facilities," Frye said. "My mom always said, 'You can't be but so poor.' It's not the money, it's the philosophy, the thoughts. Kids can see if you're thinking like the Joneses."
In the constant arms race of college athletics, USC finally caught up, and track and field is on the way back up.