COLUMBIA — South Carolina's quarterbacks can't catch a break.
Backup Dakereon Joyner, who has also dabbled at wide receiver and running back, will not play against Kentucky this week because of a hamstring injury, coach Will Muschamp confirmed on Thursday. Jay Urich, who has nearly exclusively practiced at wide receiver, will be the Gamecocks' top backup to starter Ryan Hilinski on Saturday.
"Dakereon has had a hamstring for two weeks. He's been playing with it," Muschamp said on his call-in show. "We had an MRI done Tuesday night. We got the result back mid-morning or after practice on Wednesday and just felt like we needed to shut him down for a week, knowing that we had the open week next week and we think we'll get him back for Georgia."
Joyner's injury isn't expected to linger, as it isn't a hamstring tear. With a bye week coming after Saturday's game, the decision was made that Joyner shouldn't play Saturday to allow the injury to heal before USC's next game, on Oct. 12 at No. 3 Georgia.
His absence leaves the Gamecocks razor-thin at the position. Hilinski will start his fourth game but is coming off a 34-14 loss at Missouri, where a sore elbow hindered his production. Joyner replaced Hilinski in the fourth quarter of that game.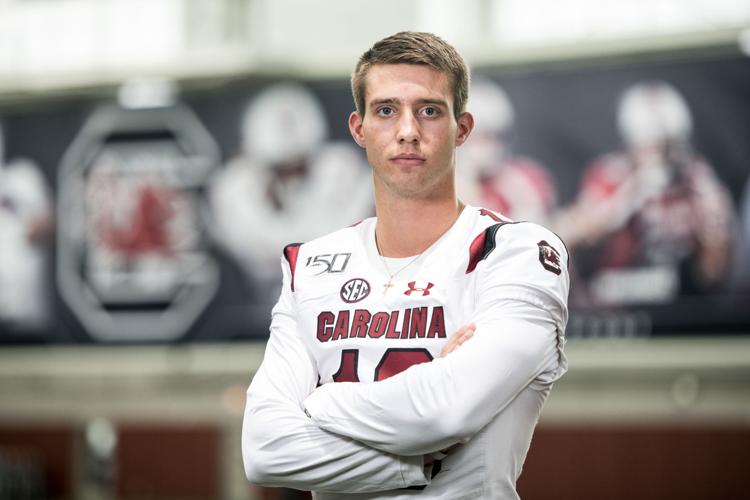 Urich, a 6-5, 210-pound redshirt sophomore, switched to receiver in the spring and while he has still participated in quarterback meetings, almost all of his practice reps have been at wide receiver.
"Jay's been repping," Muschamp said. "He's been in there and doing a lot of stuff for us and throwing and different things we've got with Jay. Jay will be fine."
The only other quarterbacks on the roster are redshirt freshman Corbett Glick, who played in USC's rout of Charleston Southern on Sept. 7 but didn't attempt a pass, and true freshman Connor Jordan, who joined the team for preseason practice. Wando High alum Bailey Hart was a quarterback but switched to receiver during last season.
Joyner, a former Fort Dorchester High star, decided to stay at USC after losing the backup QB competition to Hilinski. He has played several positions, with 10 carries for 49 yards and a touchdown; seven pass completions for 89 yards; and four catches for 29 yards.
Hilinski was promoted to starter when senior Jake Bentley went down with a fractured foot in a season-opening loss to North Carolina, and Joyner became the top backup.
On Tuesday, Muschamp declared Hilinski 100 percent for Saturday. An MRI showed no structural damage to his elbow.
South Carolina is playing the most crucial game of Will Muschamp's tenure Saturday.
"Absolutely, he made every throw today," Muschamp said. "He looked great, and there's been absolutely no cut of reps or anything, he looks great."
Urich has played in three games this season but hasn't logged any statistics. He has mostly played on special teams. He completed the only pass attempt of his career for 9 yards against Chattanooga last season and also rushed once for 14 yards.
Urich shone in USC's spring game, completing 6 of 8 passes for 84 yards and a touchdown, and catching nine passes for 130 yards and another score. That's when Muschamp declared that Urich was going to be more of a wide receiver this season, since it didn't make sense for such a great athlete to be standing on the sideline.