COLUMBIA — Nobody expected anything different.
Got to score to win, and as has been clearer than Crystal Pepsi the past month, South Carolina can't score. They're a one-man gang, with no threat other than Bryan Edwards, and when he doesn't play, they're as toothless as a satin saw.
It was a terrible game to finish a terrible season. The first? No surprise.
The second? That shouldn't be happening, not in Year Four under Will Muschamp with the most experience and talent he's had.
The second will be discussed ad nauseam until Sept. 5, when the Gamecocks start their next season. For the first, here are seven takeaways from a 38-3 rivalry loss that wasn't that close:
All brakes, no gas
The Gamecocks had 11 drives. They went three-and-out on seven of them, and the only reason it wasn't eight is because A.J. Turner carried for a first down on the penultimate play.
Injuries played into the season-long drudge, and consideration has to be given for a rebuilt offensive line and a freshman quarterback. Yet this offense went the entire season without having an identity, and especially the last four games, they seemed to have no idea how to formulate a full game plan.
"We wanted to be able to milk the clock as much as we could, and then utilize tempo as best we could at times in the game," Muschamp said, which holds up. Just looking at the Gamecocks' initial 18 non-first downs, the time from ball-set to snap varied from 28 seconds to four seconds, with six in single digits.
Sure, but what was the actual plan? What was consistent in planning the game?
I said the same thing about the baseball team last year when it couldn't field a ground ball with a shovel and had no idea about holding a runner at first, or pitching ahead in the count. Shut down all the technical gobbledygook, I said, and hold a good ol' fashioned baseball practice.
Same here. Get the basics, then add the triple-step run-stunt X-Y receiver double-pass combo. Because it's as obvious as the puns in "Airplane!" that what the staff is currently doing is not getting through. 
So close …
T.J. Brunson smacked Travis Etienne with the force of a Goldberg spear, and the Gamecocks held Clemson on a fourth-and-goal. That's the kind of thing that can win a ballgame, even if was in the first quarter.
Ryan Hilinski threw an interception four plays later, and not even to an alum of the best high school in Rock Hill.
The defense could, and should, sue for non-support.
The Florida Connection
Muschamp had an amazing defense at Florida. That was part of the excuse he had when his offenses were so bad. He designed game plans in the vein of, "That D is so good let's just not lose it because of taking risks on offense."
USC's defense is not that good. It wasn't when he got here. It makes less sense than Nuke LaLoosh shaking off Crash Davis to insist that philosophy still works. 
The Gamecocks, offensively, play afraid. Not to lose. Scared. Safe.
There is no aggression, no cutthroat mentality like what patrolled USC's sidelines from 2005-15.
I was asked Saturday what The Head Ball Coach would have done.
I not-jokingly answered, "Not lose."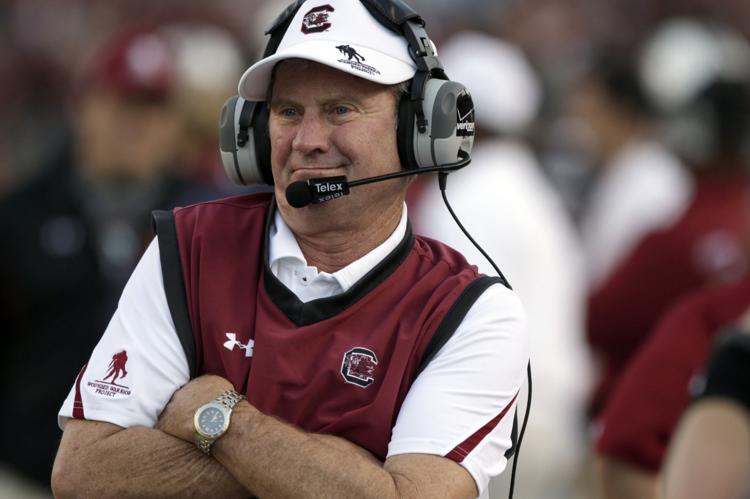 Bitter tears
Jake Bentley avoided becoming the first quarterback on either side to lose four games to Clemson. USC offensive lineman Donell Stanley wasn't so lucky, as he's been here six years and never beat the Tigers.
Stanley is one of the best kids I've ever known, even though he's no kid anymore. The Clemson streak won't define him, because he's going to be successful no matter what he does.
I stuck around after his final interview so I could shake his hand and thank him for always being polite to media types, and also for what he's done for USC. He deserved better during his career.
One more example of how, as Clint Eastwood said, "Deserve's got nothing to do with it."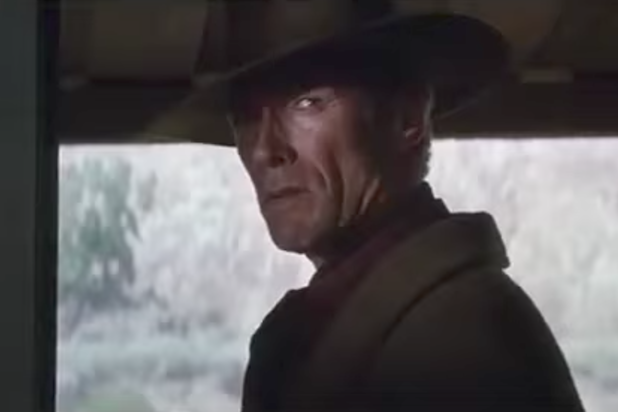 The General
I believe it was Bob Knight who, before the NIT championship game, was asked what he liked best about his 1984-85 Indiana basketball team.
He replied that what he liked best about that team was he only had to watch it play one more time.
It's been a miserable season. It started in Charlotte with that inexplicable loss to North Carolina. It's been three months of incessant complaining, whining, moaning and "I've had enough!" from anyone with a computer since.
When a season that starts with such a great cast of players, under-performance points directly at the coach. With the way this administration has handled that aspect of it … Saturday nearly seemed merciful.
Of course, it only started an offseason that will be drearier than the 4-8 debacle we just witnessed.
Swagggggggggg
One of my biggest faults, especially in sports, is holding up current players to past. I scream at Jimmy Garoppolo when he doesn't throw it like Joe Montana, or at Ozzie Albies because he has the nerve to not be Mark Lemke.
It's a tiny thing, a microscopic part of Saturday considering the result. Yet when Trevor Lawrence threw a pass that Israel Mukuamu batted away, and Lawrence held his palm out for a low-five and Mukuamu tapped it as he walked by, I was offended.
To me, that was even more insulting than the score. It brought to mind an old Eddie Murphy routine about Mike Tyson picking up his opponents after he knocked them out and then kissing them on the cheek.
Mukuamu is a great player. USC doesn't beat Georgia without him.
But to me it brought memories of D.J. Swearinger, someone who would have never popped an opponent's palm, especially if that opponent had a paw on his helmet. As Steve Spurrier once said (paraphrasing), nobody ever had to worry about getting pumped up for a game when D.J. was around.
The current Gamecocks could use some of that. There's nothing worse than a rival not taunting you after a win because they feel sorry for you.
Back to the front
This program was terrible when Muschamp arrived. It's what comes from coaches not caring at the end of the most successful era the program ever had.
He deserves all the credit for dealing with that, making it better, then making it good and great again. Nine wins two years ago may seem merely decent compared to the 11-win Spurrier seasons, but any nine-win season at USC is parade-worthy.
Yet it hasn't sustained, and there isn't a coaching or staff change to pin it on. It's not all on Muschamp, as the injury toll has been higher than the cigarette budget for a season of "Mad Men." But even he says it starts and ends with him, and you are what your record says.
He's 11-14 the past two years, and 26-25 over his tenure.
I would hope all of you know by now he's not going anywhere. It's not because of buyouts or (inexcusable) public statements from the administration, it's because that same administration knows changing coaches often at a school that has barely had football success knows how hard it is to achieve that success.
Muschamp has made progress. The past two years haven't shown it on the field. It's going to be tremendously hard to show it next year.
The problem is that it feels like it did when the Gamecocks were 3-9 after six games under an interim coach, following their best stretch in history.
USC is back to square one.