COLUMBIA — I didn't know what the score would be on Oct. 2, but I thought South Carolina would win. Not surprised that the Gamecocks did win 23-14.
They should have won by more. That's not necessarily a negative, although when one tries to remember all of the events that could have flipped that game the other way …
Takeaways from a win over Troy:
Sat link
After a week of questioning and criticism, offensive coordinator Marcus Satterfield called a solid game. The first drive was all designed around Luke Doty's arm and no-fear of throwing over the middle, the Gamecocks only running five times in 14 plays before the 15th, Parker White's first field goal, ended it.
Runs were mostly set to the edges and very few to the middle of the field, which the Gamecocks absolutely cannot do with any consistent success, and as for those, they have to show a different look sometimes even when it isn't working. Otherwise Satterfield trusted Doty to get the job done, used his receivers and tight ends in different ways and rolled in new personnel.
E.J. Jenkins has been asked about for the past four games (because as we all know, it's always the guy that isn't playing that's the key to winning). He was there early and often on Saturday and caught a touchdown where he showed off every bit of that 6-7 frame.
Satterfield had Kevin Harris and MarShawn Lloyd in on the same play and the call was a Doty rollout and throw to Jaheim Bell. Perfect.
Long way to go, but at least Satterfield showed creativity and a new approach after the last three weeks were stagnant. Another godawful showing from the offensive line isn't entirely on him, but at least he's showing ways to get around that glaring weakness.
Disciples of (non) discipline
Zacch Pickens did not rough the passer. Blatantly bad call.
R.J. Roderick did seem to launch himself at the quarterback, but he had his arms outstretched, on which they called targeting. I can see where that would stand, but don't agree with it.
The rest of the Gamecocks' eight penalties? A week after USC seemed to have it under control, the Gamecocks were hit 10 times for 93 yards.
"It's not like we're not emphasizing it," coach Shane Beamer said. "It was better last week. Just one of those things where we just got to continue to coach it."
The Gamecocks are tied for 113th (out of 130) in the country in penalties. Coincidentally, one of the teams they're tied with is Clemson.
Between the flags and the inability to score, Nov. 27 is going to make those scoreless rivalry ties in 1915 and 1945 look like Texas A&M-LSU 2018.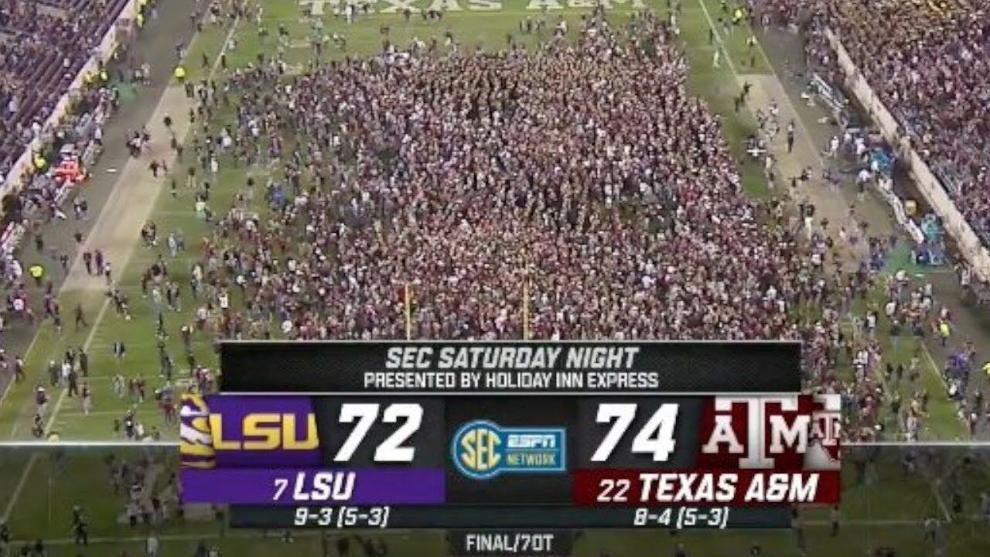 Like sands through the hourglass …
Opportunities to clinch the game before they actually did sifted through the Gamecocks' fingers.
Jahmar Brown blocked a punt, the Gamecocks' third of the year, which has them tied for second in the country. Starting on Troy's 23-yard line, USC ran up the middle for no gain, took a sack and threw incomplete on a screen to Lloyd that had he caught it, he would have either been stopped or pushed out of bounds just past the original line of scrimmage. Field goal.
Brown intercepted that ball on the next play. It was called an interception on the field. He caught the ball, took two steps and fell to the ground. Maybe it shouldn't have been called an interception because of supposed lack of control, but it was.
The rule says you overturn the call on the field based on clear evidence. There was none. But it was overturned. That's not so bad as it was the officials' doing, not USC's.
Yet on the same drive, after the Gamecocks forced a punt, Ahmarean Brown muffed the catch.
Doty's only turnover was after yet another game-over play was recorded (more on this later) and reversed, the protection collapsed and he had the ball knocked out of his hand on a blitz.
Winning teams take advantage of these.
Then again …
Damani Staley intercepted Troy's last pass of the game, being alert enough to think, "Hey, that's coming right to me!" and holding on.
And, David Spaulding. He doesn't make that play, it's at least 10-10 at halftime and Troy gets the ball first in the second half.
Although I will say, for USC to not have Judge Smails shouting, "Spaulding!" cued up on the PA just in case David Spaulding ever made a play is a glaring oversight.
QB4
The Gamecocks have a quarterback. That much is certain. For everyone who wondered and complained about why Doty was given the reins before spring practice and kept them after Jason Brown supposedly "outplayed" him in the spring game, this is why.
He's unafraid. Got a great arm. Makes solid decisions. And this is only his fourth career start.
He had a career-high in passing yards in just the first half, and he certainly isn't going to grouse that the running game is so bad he almost has to throw on every play. Once his foot is completely healed (latest estimate: 75 percent), it's going to add a whole new dimension to USC's offense.
This team has problems. Lots of them.
The quarterback is not one of them.
Pay the man
Clayton White has done an outstanding job with this defense. The Gamecocks were playing without their starting nickel on Saturday (Carlins Platel, who should be back next week) and then Roderick got run on the first drive of the third quarter.
Didn't matter. Multiple takeaways in every game this season and just over 300 allowed yards of offense against Troy. The third-down conversions (7-of-14) are concerning, but USC stopped them when they needed to, often by holding off on the blitz and playing back.
Brown's black eye
Had to end with it. This play was Jarvis Moss blocking the game-winning field goal, the punt rolling into Cam Smith's leg and Cam Newton's Hail Mary all in one.
Jaylan Foster makes another great play (seriously, if this dude isn't garnering attention for first-team All-American, there's something wrong) and first Staley, then Brown are right there on the fumbles. Brown had been robbed of an interception after he had blocked a punt. Pest Terminix Player of the Game was all his.
And then he flipped the ball before he crossed the goal line. And not where anyone could recover it, like any of his teammates, but where it bounced out of bounds.
"I didn't have to say a whole lot to him at that point," Beamer said. "It was what it was."
Which was …
Incredibly stupid. If that sounds harsh, it's because I refuse to use the word "dumb" when it comes to mindlessness. "Dumb" means you can't talk, as a journalism school professor relentlessly drilled into us.
It didn't end up being the game. It definitely could have. But it didn't.
A suggestion, when "coaching" and "teaching" the rest of the team about this this week. Show the play on loop for at least five minutes.
With Brown running the projector. He obviously won't do it again, but the others need to match him.
South Carolina's Jahmar Brown appeared to return this fumble for a touchdown. But he tossed the ball up before he scored. Touchback.

Troy takes over pic.twitter.com/77GRa1OHRG

— Pickswise (@Pickswise) October 2, 2021