COLUMBIA — Hayden Hurst always had a knack for making big plays.
"Wilbur is coming home (Wednesday)," WOLO-TV sports director Mike Gillespie said, the relief in his voice evident. "He had surgery late last night and is doing fine. Hopefully Wilbur and Hayden can meet someday, because honestly, he saved his life."
Gillespie knew Hurst when Hurst was South Carolina's battering-ram tight end from 2015-17, but the relationship never got beyond reporter-athlete. Yet Hurst, a first-round NFL Draft pick now playing for the Atlanta Falcons, just earned a forever spot at Gillespie's dinner table.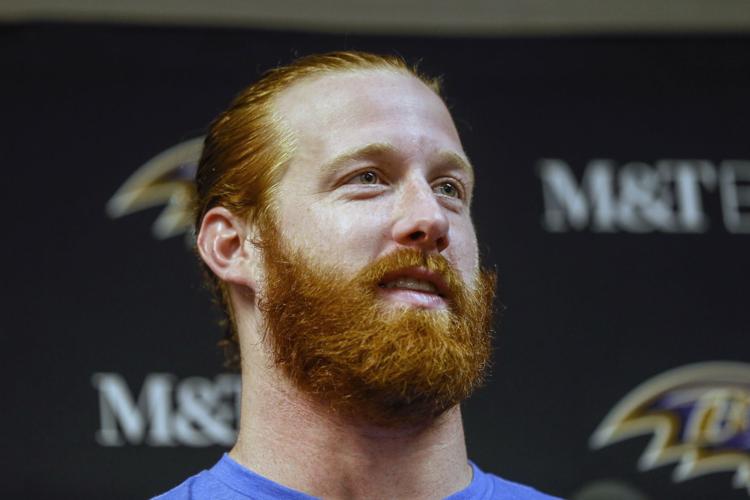 Gillespie's Irish setter/golden retriever mix, Wilbur, needed emergency surgery that cost upwards of $5,000. Gillespie and his girlfriend, Caroline, didn't have the money.
Caroline thought of setting up a GoFundMe account and Gillespie, at first hesitant because he didn't want to broadcast that he couldn't afford the surgery, agreed. The account was posted Monday night.
By 11 a.m. Tuesday, Wilbur had $2,000.
By noon, Hurst had donated the final $3,000.
"Caroline texted me this morning and said, 'Oh my God, we just got $3,000 from Hayden Hurst!' And I said, 'No, we didn't,'" Gillespie said. "I guess my WiFi was slow.
"But then it popped up. I couldn't believe it."
Gillespie Tweeted his thanks to Hurst and Hurst responded, saying he knows someone out there would do the same for him and his dogs. He ended with a simple "God bless Mike!"
No need❤️🙏🏼I know someone out there would do the same for me and my pups. God bless Mike!

— Hayden Hurst (@haydenrhurst) September 15, 2020
Wilbur and Gillespie have been together for over four years, Gillespie adopting Wilbur after he was found abandoned in Lexington. Hurst's kindness ensured they'll have several more years together.