COLUMBIA — Rivalry is rivalry, and for one weekend out of the 56-game college baseball season, not many burn brighter than South Carolina and Clemson. No player on either side ever truly forgets about the other before or after that weekend, but focus from that weekend gradually diminishes as each team tries to take care of its post-rivalry business.
Jonathan French thought he'd start and finish his career at Clemson, but when coach Monte Lee was fired, he wanted a new start. The Gamecocks weren't the only team that contacted him when he entered the NCAA transfer portal, but they did call, and made it clear they didn't care what colors he used to wear.
And frankly, the path toward getting where French wants to be — professional baseball — overcame any supposed hatred toward the rival.
"It's kind of funny, when I first entered the portal, I was talking to my teammates and joking, 'Know what? I'm just gonna play y'all next year and go to South Carolina!,'" said French, who on Wednesday became the second Tiger to transfer to USC this offseason, following outfielder Dylan Brewer. "Couple of weeks went by and (USC coach Mark) Kingston and (hitting coach Chad Caillet) reached out to me, got me on a visit.
"When I got there, my thought process was, 'I'm going on the other side of the rivalry, but I'm going to have the opportunity to catch every day, and the opportunity to develop as a hitter,' not about, 'I can't go there because it's South Carolina.'"
Brewer helped after he committed 10 days ago, telling French that if he visited Columbia, he'd want to commit that day. French found that to be true, although he checked out his other options after his visit just to be sure.
The Gamecocks need a catcher after two-year starter Colin Burgess entered the portal. French has split time at catcher for two years at Clemson.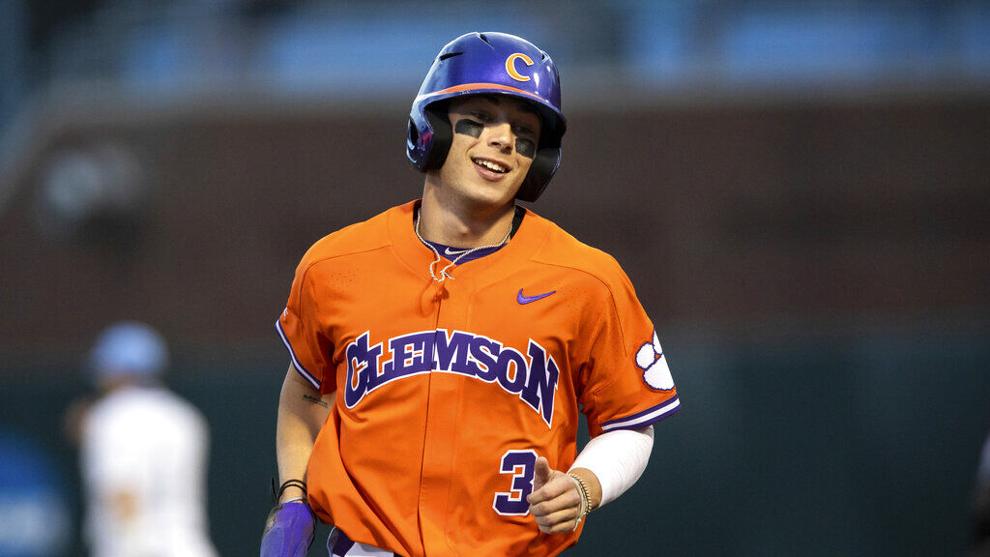 "When me and (Brewer) went into this process, we said we were going to be there for each other. We were going to go through this together," French said. "My talk with coach Kingston, they need a guy back there since Burgess left, a guy that can lead a pitching staff, be consistent back there, just be a dude. They need an alpha male and he believes I can be that guy."
French and Brewer were instrumental in a three-game sweep of the Gamecocks this season, Clemson's first rivalry sweep in a series of more than two games since 1996. French hit the game-tying home run and Brewer scored the winning run in the first game while Brewer drove in the game-winning run in the third.
Yet the early success — Clemson won its first 14 games of the season — didn't last and the Tigers missed the postseason for a second consecutive year. That hadn't happened since 1985-86.
It was Lee's last gasp. Clemson will announce Michigan's Erik Bakich as its new head coach on Thursday.
The Gamecocks, who also missed the postseason this year for the second time in three tries, were seeking immediate help and found it in a most unlikely place. The two ex-Tigers have the opportunity to step in and play right away.
French started 37 of 44 games, splitting between catcher and designated hitter. He hit a mere .217 last year but bopped eight home runs with 22 RBIs, three during the rivalry series.
He hit .248 with five homers in 2021 and played in the Cape Cod League last summer.
Brewer started 39 of 46 games and hit .208 with four homers and 24 RBIs. He hit .245 in the COVID-abbreviated 2020 season but slipped to .207 in 2021.
But against the Gamecocks in three career rivalry series (nine games), Brewer hit .267 with six RBIs. As an outfielder, he can step into a spot vacated by the graduation of USC seniors Brandt Belk or Andrew Eyster.
French became the fourth player to transfer to USC during the offseason, following Brewer, Nick Proctor (Cal) and Chris Veach (Presbyterian). He beat the fifth transfer, Memphis outfielder Jacob Compton, by a few hours on Wednesday.
The Gamecocks brought in four transfers before the 2022 season and three of them became everyday players.
French and Brewer aren't the first former Clemson baseball players to also play at South Carolina, after Riley Polk played in 29 games over the 1983 and 1984 seasons with the Tigers and was then at USC in 1985 and 1986. Billy Chastain also played at Clemson in 1988 and USC in 1989.
Other Clemson athletes that wound up at South Carolina include:
Alfred Cox (a captain of both football teams in a career interrupted by World War II)
Paul Robinson (Clemson football 1978, USC 1980)
Nelly Perry (Clemson women's basketball 2014-17, USC 2018-19)
Tavien Feaster (Clemson football 2016-18, USC 2019)
Josh Belk also signed with Clemson for football but left before playing a game, landing at USC in 2018. He played five games for the Gamecocks, then quit the sport before the 2019 season.