COLUMBIA — Recruiting is going fantastically well at South Carolina, and added to a surprising 15-11 record over his first two seasons, Shane Beamer walks these days with a jaunty confidence. While on the May booster-club speaking circuit — including a Wednesday night stop in Summerville — he's praising what the Gamecocks have been able to do the past two years while promising the crowds that they're just getting started.
It isn't so much a warning as it is the truth when Beamer mentions how much talent has moved on due to graduation and/or the NFL, and saying that USC will be young this year. It's not bad news; it's just preparing everyone that there may be some growing pains in the early part of the season.
"I know we're going to play true freshmen, at least one, at every single position except hopefully, quarterback," Beamer said during a radio interview last week. "It's a testament to the way that we recruited but it's also, we got to get these guys ready in a hurry. We're fortunate a lot of these guys were here during spring practice."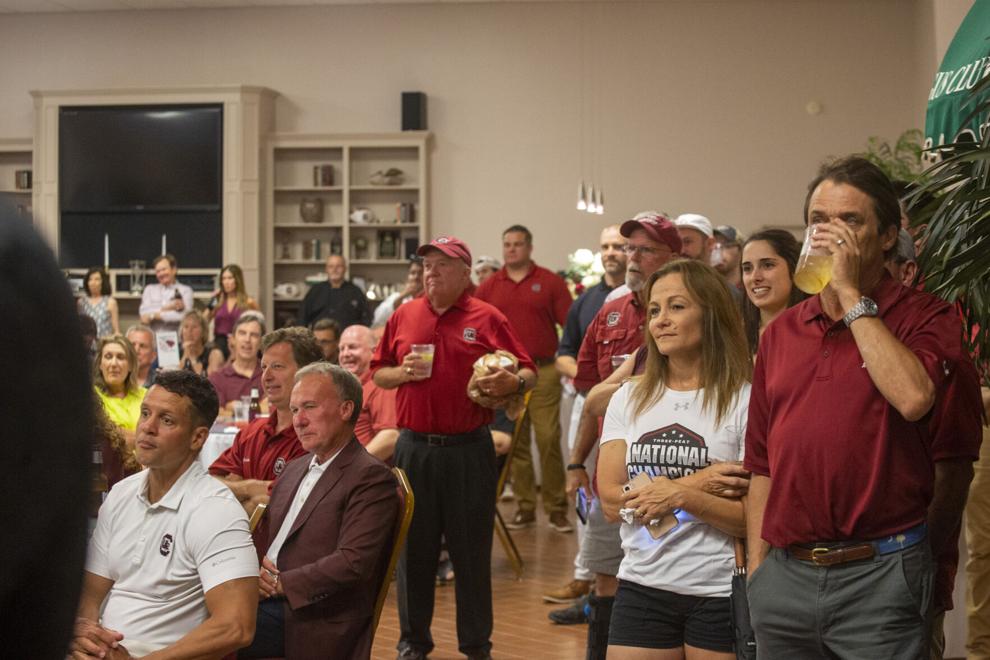 True freshmen.
Not redshirt freshmen.
Many got the benefit of spring practice and will go through the summer program but all will get belted with reality on Sept. 2, when they're in an NFL stadium playing a state-border rival and there is no second take.
USC had to plug in freshmen and hope for the best last year, and it worked as Nick Emmanwori, DQ Smith and Stone Blanton had excellent seasons, Emmanwori being named a Freshman All-American. And at least the Gamecocks won't be relying on freshmen everywhere: Their kicking game, helmed by upperclassmen Kai Kroeger, Mitch Jeter and Hunter Rogers, is formidable.
But the other spots need and will see several rookies. Breaking down the likeliest freshmen to play at each position:
Wide receiver
The Gamecocks are loaded with the return of Juice Wells, Dakereon Joyner, Ahmarean Brown and Xavier Legette, and added Eddie Lewis of Memphis. So it wasn't vital for the five freshmen receivers the Gamecocks signed to enroll early, and not a disappointment when none did.
Still, one stands to play right away as he may be just too talented — and too fast — to keep off the field.
Nyckoles Harbor, one of the highest-rated recruits in program history, will play receiver for the Gamecocks (Beamer said he may dabble at tight end, but will not play defense). He's been a large talking point this month and seems a natural to fit into that top group of 6-8 receivers that the Gamecocks have ready on gameday.
Tight end
USC re-filled its vacant room with transfers, Trey Knox (Arkansas) and Joshua Simon (Western Kentucky) standing to be the starters. But they'll need help, especially as the possibility increases of the Gamecocks being a heavy passing team when every day ticks by without adding a portal running back.
Connor Cox and Reid Mikeska were each part of the class before the transfers, as was Kamron Sandlin. Cox and Mikeska each went through spring, so they may have a leg up on what's expected to still be a two-TE system with a four-player rotation.
Running back
The Gamecocks are heavily shopping the portal for a transfer but have thus far not obtained a yes. It's vital they get someone as they currently only have two scholarship running backs on the roster: Juju McDowell, who can play RB but not for 10-plus carries a game; and Mario Anderson, a transfer from Division II Newberry, where he was an All-American.
A third scholarship back, DJay Braswell, arrives this summer. He was the only RB in the recruiting class. He'll have to play simply because of numbers; if the Gamecocks don't get a bell cow out of the portal, he may have to play a lot.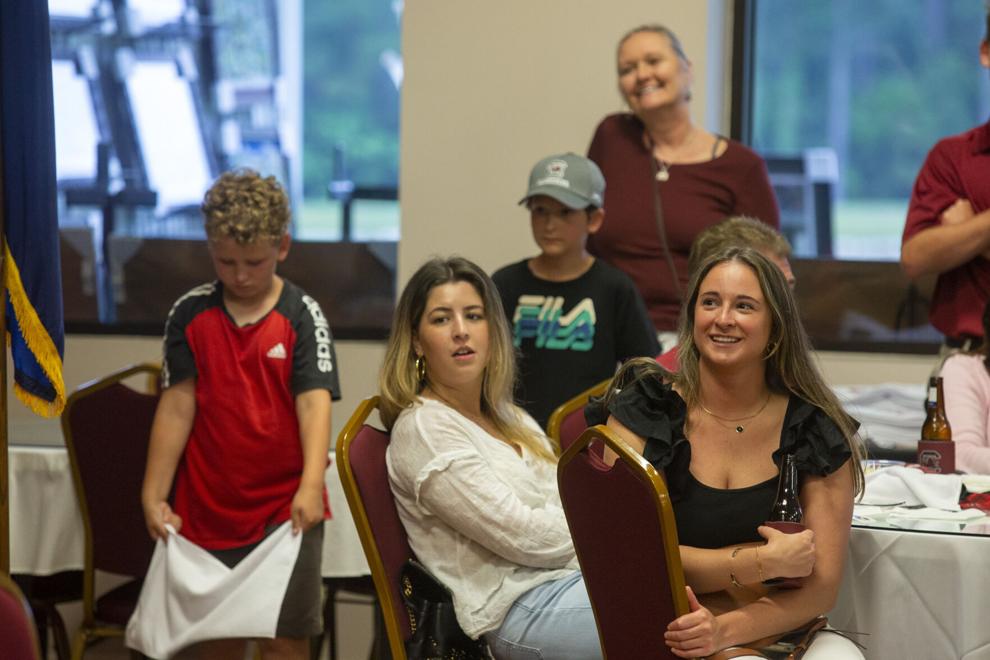 Quarterback
Beamer explained that if USC is playing a true frosh at QB this season, it's because something happened to Spencer Rattler. Yet there may be reason enough to get the only freshman on the roster in the game anyway.
LaNorris Sellers has already impressed with his ability and while he wouldn't go in as simply a running option — the Gamecocks still have Joyner — he could get some PT this year. Rattler is the starter and Luke Doty is the backup, but even outside of injury, Sellers could have his own package of plays.
Offensive line
USC signed four in the recruiting class and one, Oluwatosin "Tree" Babalade, is a blue-chip prospect. Yet he wasn't here for the spring while another was — Markee Anderson.
Anderson has been specifically mentioned by Beamer as someone that is going to play. He was in heavy use during the spring game when Jaylen Nichols went down, and while he was overwhelmed replacing Nichols at tackle, he won't be doing that in the season. Anderson's natural spot is guard and he already seems to have locked a spot in the rotation.
Edge
Desmond Umeozulu was an early enrollee and will factor for playing time at edge rusher/defensive end. Another high-profile recruit, Umeozulu can immediately supply bulk at a position where the Gamecocks were hit hard by offseason departures.
Jordan Strachan returns to anchor one spot but coming off knee surgery, who knows how effective he'll be? Umeozulu may be just waiting for the first sub-out of the season.
Defensive tackle
Like Umeozulu, Xzavier McLeod was an early enrollee and will play some this year. He may not have to make as immediate an impact as his line-mate, as he has Tonka Hemingway and Boogie Huntley in front of him, along with spring-game standout Elijah Davis.
But in keeping with the Gamecocks' preference of constantly cycling their linemen, McLeod will play if he can quickly get up to speed. A spring and summer on campus will help him along the way.
Linebacker
As Blanton did last year, Pup Howard will play and play a lot this year. Blanton's learning curve was elevated by the injury to Mo Kaba, and while Kaba does return, Howard was there for bowl practice as well as spring practice.
He shouldn't have to start, with Kaba and Debo Williams returning, but behind them are Blanton and unknowns. Howard has already drawn notice with his intense work ethic, so it's easy to see how he could immediately force his way into the rotation.
Defensive back
The one spot where there isn't a clear standout right away. Judge Collier and Jalon Kilgore were each here during the spring and Kilgore played well in the spring game, but between Emmanwori, Smith, David Spaulding, Marcellas Dial and O'Donnell Fortune, the starting secondary is set.
But some of the newbies will have to play (and perhaps a lot, as injury-prone as the secondary has been in recent years). Zahbari Sandy and Vicari Swain will each report this summer as other candidates to get some reps.