You're reading a preview of our new Gamecocks Now newsletter, which offers insider reports and analysis of everything University of South Carolina athletics. To get this newsletter delivered to your inbox, start your free 2-week trial here.
COLUMBIA – On one hand, it's a terrific story. Grad assistant turns SEC starting quarterback in two weeks? Call Disney and tell them to back up the Brinks truck.
On the other hand …
South Carolina's quarterback room was so bad that it had to pull a guy off the GA staff just to have enough QBs to practice, and he was better than the other three healthy QBs and a QB-turned-receiver. And he only needed one week to prove it, even though the decision wasn't made for two weeks.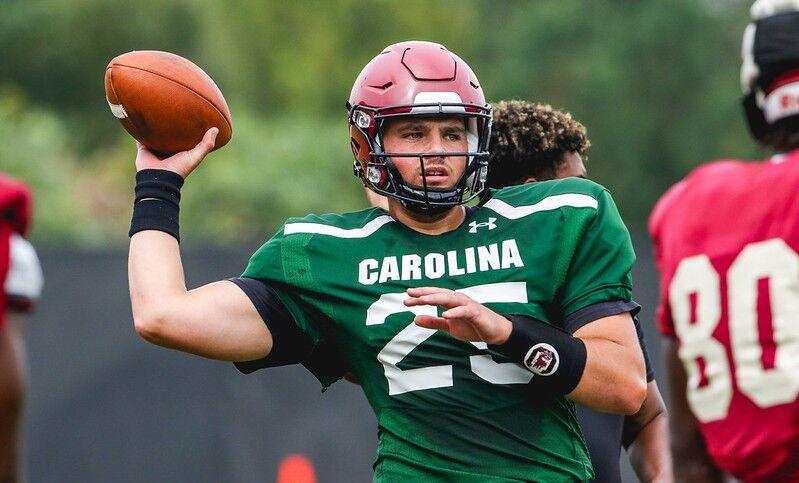 Answering the above question …
Yes, the QB room is that bad. Not in terms of talent, because nobody can say at this point what Jason Brown, Colten Gauthier and Connor Jordan can do in a game. None of them have played in a Division I game. Luke Doty is the only QB who has.
Zeb Noland will be the fifth quarterback to start for USC in the past 23 games. By contrast, Jake Bentley started 24 straight the last time the Gamecocks had a consistent starting QB.
It's bad in terms of bodies, and while it would be easy to blame this on the failures of the last coaching staff, it's not accurate. Last year, the QB room was as follows:
Collin Hill-Ryan Hilinski-Jay Urich-Connor Jordan-Luke Doty
Hill transferred in from Colorado State for a graduate fifth year, Hilinski was a sophomore, Doty a freshman, Urich a redshirt junior, Jordan a redshirt freshman.
Hill wound up starting eight of 10 games, then Doty got the other two. Urich took a medical halfway through the year and had to quit the game due to a chronically bad shoulder. Jordan is a walk-on.
That only left Hilinski, who transferred to Northwestern in search of more playing time. He did not win the starting job and is listed as a second- "or" third-stringer on the Wildcats' depth chart this week.
The year before, the quarterback room was as follows:
Jake Bentley-Ryan Hilinski-Jay Urich-Connor Jordan-Corbett Glick-Dakereon Joyner
Bentley started the first game, broke his foot and his season was over. He transferred after the year, first to Utah, then to South Alabama, where he'll start this year. Joyner was a capable backup to Hilinski as Hilinski started 11 games but was banged up throughout them. Glick was a walk-on.
So this year, Shane Beamer stepped into a room where his top QB had two starts of Division I ball under his belt. Brown is an intriguing talent, but has a funky throwing motion; Gauthier is a true freshman.
As for Joyner and the "Give him a chance!" crowd, I'll say that Joyner best serves this team as an athlete with the ball in his hands, and that's not as a full-time quarterback. He's where he needs to be.
Really, what other choice did Beamer and Marcus Satterfield have than to pluck Noland off the GA staff and use the extra year of eligibility he had? He's played in a game a lot more recently than anyone else, and Beamer faced him at Iowa State when the coach was at Oklahoma.
I'm not trying to put lipstick on a pig here, because this isn't a good thing. Yet when Doty's injury was revealed a sprain instead of a season-ending break, that really helped.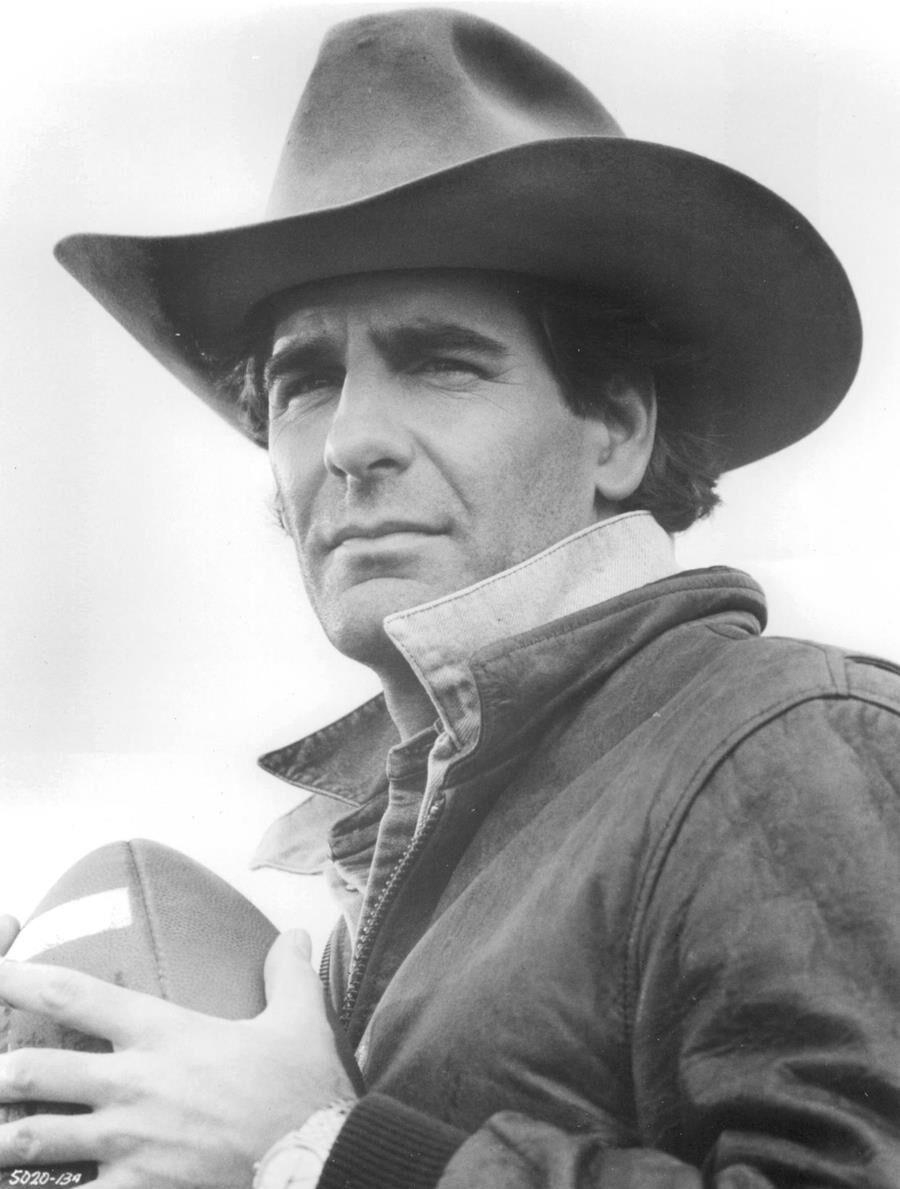 The Game Plan
Remember several years ago when one of Dave Odom's basketball teams was short on point guards and he decided Brandon Wallace was going to play PG? The same Brandon Wallace that when he left USC, was the Gamecocks' career leader in blocked shots?
There's a big difference between playing point guard and bringing the ball up, which is what Wallace did. Same thing here.
Noland doesn't have to necessarily "play quarterback" or even "manage the game." In a perfect world, all he has to do is exist for two seconds between taking the snap from Eric Douglas and turning to hand off to one of the Gamecocks' multitude of running backs.
It's the old coaching axiom. "Look, son, we're gonna give you enough to win the game. Just don't you lose it."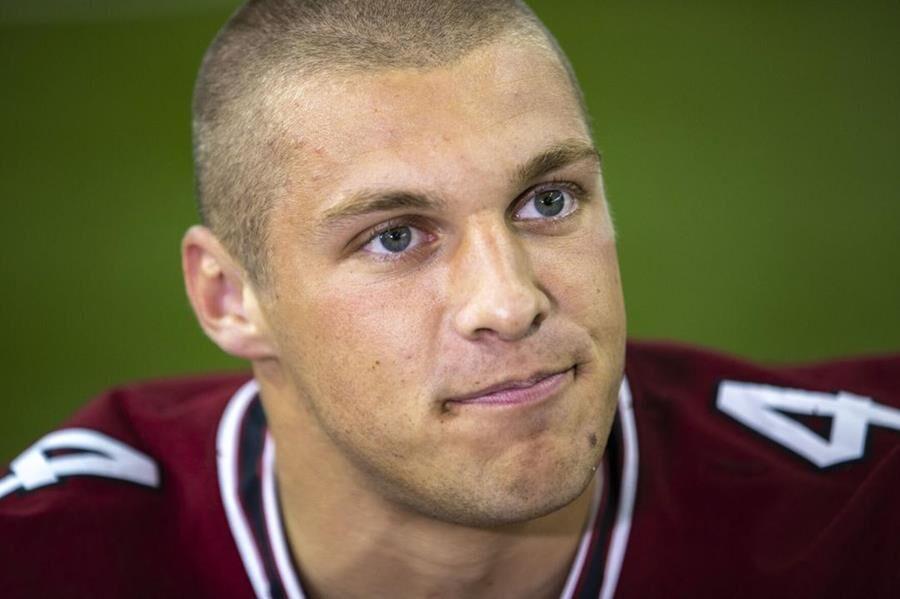 So what about the future?
I asked Shane Beamer if the starting QB's job was Doty's once he got healthy. He wisely no-commented it, replying he was interested in winning the first game of the season.
It's one of those where you ask because you want to know, and one you know what you're going to get because …
What else would he say?
He says yes, it tells all the other QBs that they're just keeping a seat warm and there's no incentive to try and practice and play well.
He says no, it tells Doty that all of his hard work may be forgotten because he had the bad sense to get hurt.
It's a no-win situation, and Beamer knows it. So they'll see how Noland plays Saturday, when Doty is 100 percent, and go from there.
Of course, one could read between the lines and say, "If Brown was the top backup to Doty in preseason and then couldn't win the job when Doty was hurt, well, doesn't it have to be Doty assuming Noland doesn't blow them away?"
No quarter
Zeb Noland is now wearing No. 8. Which is fine.
Except some of us have been researching other No. 25s.
I couldn't recall another college quarterback who wore No. 25 (pro quarterbacks have limits for their numbers, which top at 19). I had to consult the ol' Google, which pulled up this one.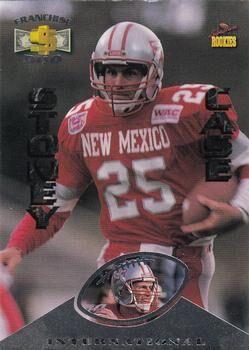 That's Stoney Case of New Mexico, who was a dual-threat QB before it was popular. If you're like me and adore "Friday Night Lights," Case was Permian High's quarterback the year after the book was written.
In 1989, replacing the graduated Mike Winchell, Case was under center as the Panthers went 16-0 and won the state championship. They also won the mythical high school national championship that season.
In terms of USC, the highest number I could remember a quarterback wearing was 20, when Bobby Fuller did so from 1990-91. Fuller, still 11th on the career passing yards chart (and he only played two years), never got his just due because of being the guy between Todd Ellis and Steve Taneyhill, but he had a terrific arm.
He was also featured in "The Program" as Michigan QB Tim "He Could Go All The" Waymen. Fuller told me since he had "dialogue" in that movie consisting of cheering and calling a cadence, he got paid the actor's minimum instead of just an extra's daily pay. It was enough to buy his wife an engagement ring
Otherwise, I had to consult Tommy Moody, USC historian and former baseballer. He had the following:
Bo Hagan (1946-49 and later athletic director from January 1975-December 1976), wore 25.
Ernie Lawhorne (1943, 46-47) wore 26.
Summerville's Bobby Bunch (1955, 1957-58) started out wearing 27, then switched to 11. Charleston's Walter Ollic (1954-55) wore 30.
Dick Balka (1950-52) wore 30.
Ed Pasky (1947-50) wore 29.
Harold Lewis (1953-55) wore 29.
John Boyle (1949) wore 35.
Bill Behrens (1954-55) wore 27.
Fashionista
Beamer made it clear. They may mix it up a few times, but they're not going to worry about what uniforms they wear every week, or have 12 different combinations for 12 different games.
Thank God.
I know a lot of people like the garnet jersey on black pants, or vice versa. I think it looks like a blood clot.
Garnet or black or white works as a base color. You use the other two as trim. It's not hard to make it work, yet USC constantly made it look awful.
Beamer said the first game is white helmet-garnet jersey-white pants, which I called. That was what Steve Spurrier did when he was Beamer's boss. That was home, white-white-garnet was away, and white-garnet-garnet (Big-Game Garnet) was for the big games.
Some yokel called in to Spurrier's show once and wondered about chrome helmets. Spurrier replied, "You like winnin' or you like wearin' funny uniforms?"
That's the way I feel. Pick one for home, one for road, one for special. And rarely (and I mean rarely, like once every two to three years), change it up. The white "Stormtrooper" look was fantastic at Clemson in 2012 … and more so because the Gamecocks won. Had they not, it wouldn't be nearly as cherished.