ROCK HILL — It's half an hour from the northernmost tip of the city limits to Charlotte's Bank of America Stadium, home of the Carolina Panthers. Despite the proximity, they've never really felt like a South Carolina team to this town of nearly 75,000 people, nestled just below the state line.
By the summer of 2022, that will change. A training complex based in Rock Hill will house the Panthers' practice fields, sports medicine facility, retail and restaurants in the strongest step the franchise has made toward its motto, "Two States, One Team."
"I guess I always had it in my brain that there was no city in South Carolina that was big enough to handle an NFL team, and Charlotte was our closest big city. To me it was OK for the Panthers to be the Charlotte team, not necessarily the North Carolina or South Carolina team," said Chip Hutchison, a Rock Hill native whose family owns the land where the Panthers will build.
"But I see now what (Panthers owner David Tepper) is doing, how he wants to expand and straddle both states. And it truly will be the Carolinas' team."
The beginning
Charlotte and owner Jerry Richardson were awarded the franchise in 1993 and the team began playing in 1995. Richardson always said the Panthers represented the entire region, not just its home city and state, and the team's logo of a snarling panther's head was said to be a silhouette of a combined North Carolina and South Carolina.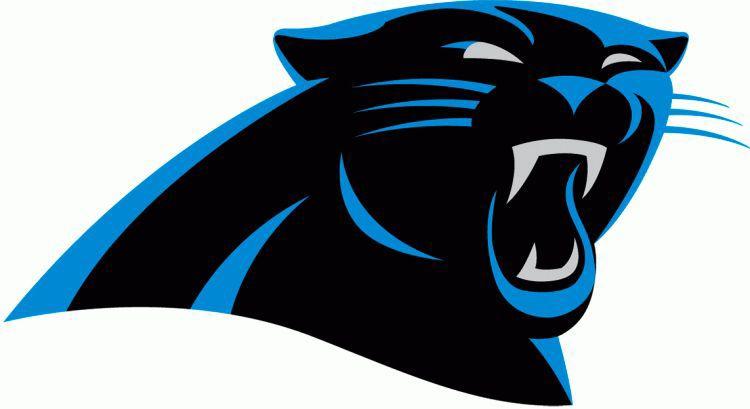 "The 'Two States, One Team' mantra really has been there from the beginning," said Steven Drummond, the Panthers' Vice President for Communications and External Affairs. "The state of South Carolina was always important to Mr. Richardson. He always wanted us to have a presence there."
Drummond was born in Spartanburg but moved to Rock Hill in third grade. He saw both of his hometowns somewhat become Panthers headquarters. The team has held preseason practice at Spartanburg's Wofford College, Richardson's alma mater, since its inception.
Yet, as pristine and professional as those facilities are, the Panthers are tenants at Wofford for a few weeks. There's nothing that's their own. The team played its first season at Clemson's Memorial Stadium (South Carolina and Williams-Brice Stadium were first approached but late USC athletics director Mike McGee turned down the opportunity), but thereafter the Panthers were a Charlotte and North Carolina team.
"Rock Hill has that weird thing about being in South Carolina but more closely related to Charlotte. I wouldn't say it ever felt totally like our local team," said Chris Wellbaum, a Rock Hill native and die-hard Panthers fan. "The TV was all Charlotte stations, even The York Observer (newspaper) was just The Charlotte Observer, so the Panthers had a big presence. Media-wise, we were definitely Charlotte. But when you're a kid, that state border makes a big difference."
Winning probably would have helped. The Panthers will play their 26th season in 2020 and have never posted back-to-back winning seasons. They have played in two Super Bowls, losing each. During those seasons, Rock Hill was awash with blue clothing and car flags.
When the team hasn't been that successful, such as three losing seasons out of four since the last Super Bowl appearance in 2016, interest has been lukewarm.
Joe Person of The Athletic has covered the Panthers for the past 10 years. He sees the difference.
"The Panthers are by far the biggest deal in Charlotte. They're such a bigger draw than the (NBA) Hornets," Person said. "I don't know if that's true in Rock Hill. It's only 30 miles away, but you start getting more into college football and high school football. I think some of that makes the Panthers a good fit down there, just because of the history of successful football and thirst for football."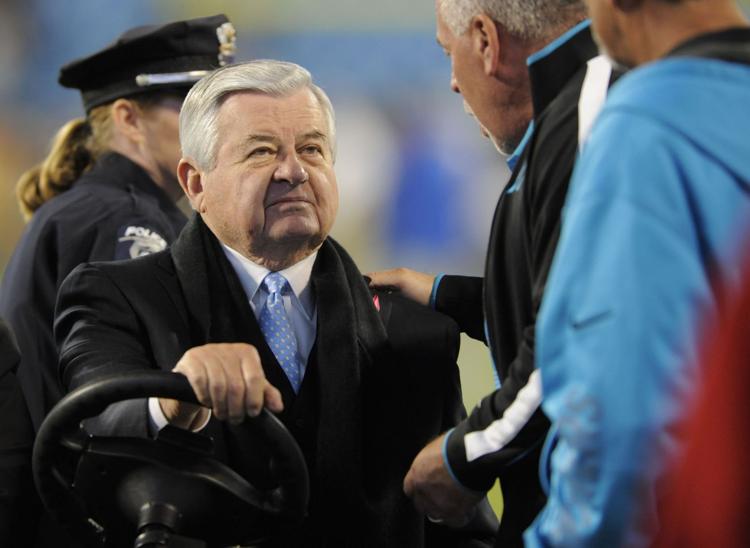 Football City, USA
Jadeveon Clowney was a No. 1 draft pick. Stephon Gilmore was named last season's NFL Defensive Player of the Year. Benjamin Watson just retired after a 15-year career and Chris Hope retired in 2012 following 11 seasons, including a win in Super Bowl XL.
What's the connection? All, and many others, played their high school ball in Rock Hill.
"A lot of our coaches and players are very curious. They've heard of the Gilmores, the Clowneys, (retired 10-year NFL vet) Jeff Burris, (current Tennessee Titan) Johnathan Joseph," Drummond said. "They've heard these guys talk about Rock Hill for so long, so they can't wait to jump in and see exactly what's in the water that breeds all these football stars."
The city has justifiably played up its football lineage after a run of several first-round NFL picks over the past decade. 
"We grew up watching Rock Hill kind of go downhill with the textile industry. We had to kind of reinvent ourselves," Hutchison said. "We had two or three of the biggest economic developments going on downtown. Tepper looked at Rock Hill and saw the sports and event center, the (Giordana) Velodrome, the BMX track. Rock Hill has literally invented itself to be a sports tourist town, helped by the Football City, USA name."
This land is our land
The 200-acre parcel is mostly forest and unchanged since it was purchased from the Catawba Indian Nation in 1840. The Hutchisons were one of the original families in York County and have remained on the land for seven generations. Ann Hutchison White, known as "The Mother of Rock Hill," was born there.
Chip Hutchison and his family still live there in a house on the same site as the original Hutchison homestead. They don't plan on leaving for quite some time, and welcome their new neighbors.
"We've had (Panthers permanent seat licenses) since the beginning," Hutchison said. "We already had it under contract with somebody to build warehouses on half the property, and then my dad (Hiram Hutchison) and (Rock Hill mayor) John Gettys sat down and had a conversation. The economic impact that this will have in Rock Hill and York County will be unlike anything we've seen."
The whispers of the Panthers wanting to do something across the state line began when Tepper bought the team. He said something in passing about wanting to buy land, around 200 acres or so, not far from Charlotte.
"I remember thinking, 'We got 200 acres,'" Hutchison said. "Got a phone call from a friend of mine the week before that Thanksgiving. Tepper had hired somebody from his firm to find this property. Looking at Google Maps, I saw it was ours."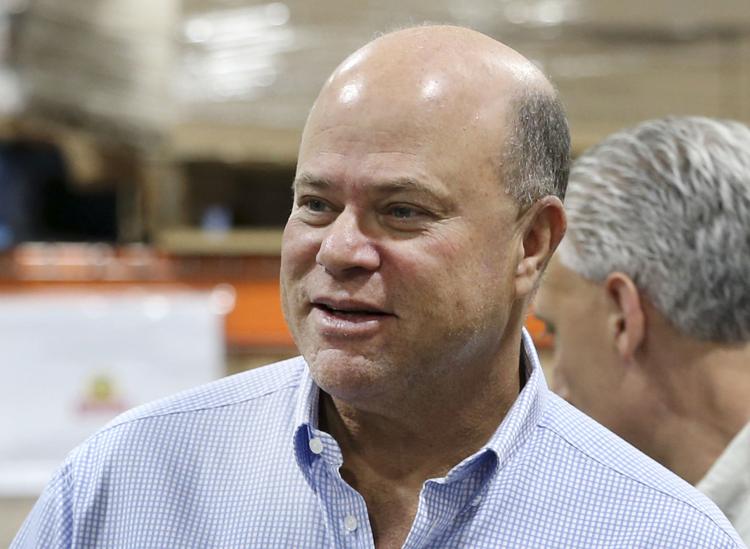 The call came out of the blue about the Panthers wanting to scout the property and the invitation was issued. It's ideal, with the Eastern edge abutting I-77 and between Cherry Road and Dave Lyle Boulevard, the two main thoroughfares into downtown.
The Hutchisons presented a packet of the area's history to Tepper when he visited and hope that a historical marker or some remembrance will be part of the property once it's reconfigured. "Hutchison Way" will be one street in the new development.
Bought and paid for
The Panthers received $225 million in tax breaks from York County to build on the land, and another $115 million in breaks from the state of South Carolina. The S.C. Department of Transportation received a $34.6 million federal grant to help fund the construction of an estimated $40 million interchange off I-77, a new exit between Cherry and Dave Lyle.
The facility is going to have everything, making it a fan mecca during training camp and a place to visit during the season. With property and tax rates cheaper in South Carolina than North Carolina, it could be that some of the Panthers' long-term contracted players may choose to live in York County.
"I really think a lot of our guys will move south to be close to the facility," Drummond said.
Person once covered the Atlanta Falcons and saw their new practice grounds in Flowery Branch, Ga.
"They built a beautiful facility but there's really nothing around there. This will be so much more than just a place to practice football," he said. "Tepper can do this kind of complex like Jerry Jones did (with the Dallas Cowboys), like the Minnesota Vikings have done."
Wofford is a fine location for training camp but the Panthers are guests. This will be their home.
"Their team store here (in Charlotte), they've got a tiny little corner in Bank of America Stadium. Going to other NFL stadiums, it makes you realize how inadequate it is," Person said. "I am confident they're going to have a huge team store, probably connected to some sort of museum at some point."
Wellbaum enjoyed going to training camp when he was growing up, cheerfully noting you could count on two things — being hot and being chased away by a thunderstorm. Born a Bengals fan in Cincinnati but never able to see them on TV, he adopted the Panthers and saw many others in Rock Hill do the same.
"It's generational. It was an easy switch for me," he said. "For the people my age, they liked the Redskins or Falcons or Dolphins or whoever. They didn't switch right over. You get down to the younger generation, they've had the Panthers all their life."
On paper, it looks like the team will be rebuilding for the two years before the new site is finished. But the chance for fan engagement, or South Carolina native fan engagement, has been something Tepper has championed.
"We love our training camp at Wofford. They roll out the red carpet for us, and we brought 100,000 visitors and around $13 million to Spartanburg every year," Drummond said. "Rock Hill has more than double Spartanburg's population. Over the next five years, over the coming decade, the investment that the city of Rock Hill, York County and the Panthers have made will create a really strong community and a destination point for one of the nation's emerging markets."
What Richardson imagined in 1993 will, nearly 30 years later, have a foothold. Two states, one team.
"I really didn't know the Richardson regime but Jerry had his silent partners and Tepper has no partners. He owns it by himself and is the wealthiest owner of an NFL team," Hutchison said. "He doesn't rule by committee, he rules by David Tepper. His vision of a team being over two states is to create a Panthers identity in South Carolina, like Boeing or BMW."
The Carolina Panthers are finally going to live up to their name.