It was the early 1980s when Al "Hollywood" Meggett went to see Charleston Mayor Joe Riley about starting a boxing club downtown.
There was an old fire station on King Street that Riley thought might work, so Hollywood had a boxing ring installed upstairs, near the pole that carried firefighters from the second floor to the first.
That was the genesis of the Charleston Boxing Club, a program run by Meggett for nearly 40 years that impacted the lives of countless young people on the East Side of Charleston and beyond.
Meggett, 90, died on Oct. 8, according to his family, and leaves a lasting legacy in Charleston that stretches beyond boxing.
"He created that whole program for the sole purpose of not only teaching boxing, which he did," said Riley, Charleston's mayor from 1975 to 2016. "But also teaching young people the lessons of a successful life, and discipline and good character.
"He obviously taught them to box and was very skillful at that. But beyond that, it was discipline, integrity, honesty, truthfulness and sacrifice. You don't get anywhere in life, or in boxing, without making sacrifices."
Meggett was born in Harlem and began teaching boxing to kids there when he was 23. He spent four years in Charleston while he was in the Navy, and then returned to the Lowcountry in 1979.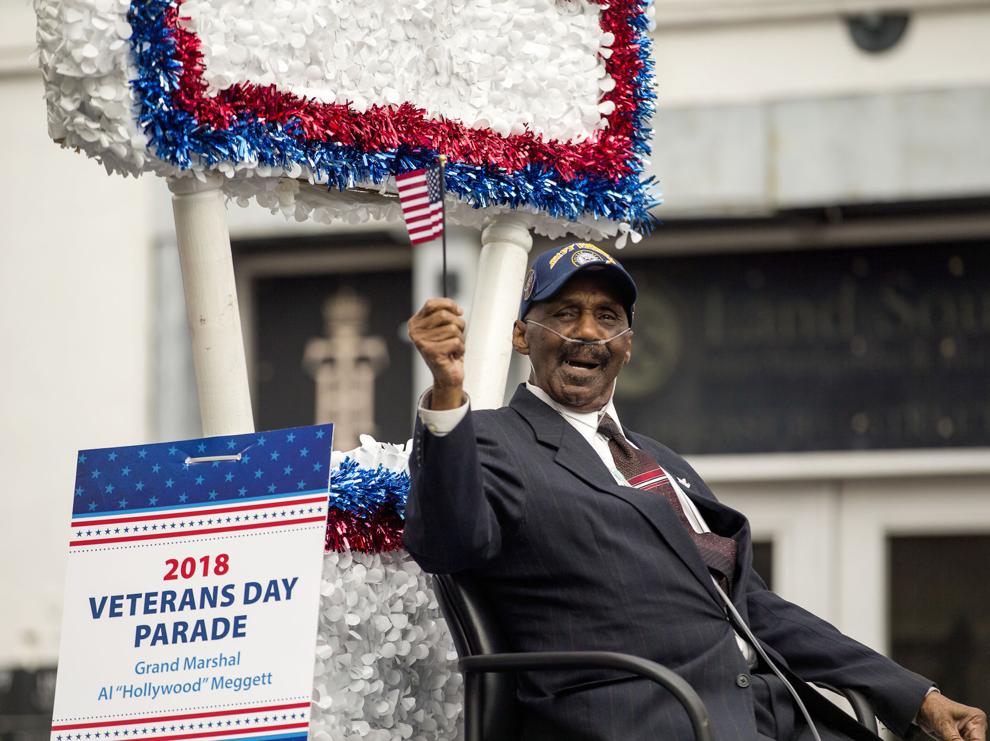 When he opened the Charleston Boxing Club in 1983, he brought the legendary Muhammad Ali to Charleston for the grand opening.
Ali arrived at 1099 King St. in a motorcade arranged by former Charleston Police Chief Reuben Greenberg, welcomed by a packed house. Ali danced around the ring and put on a show for the crowd.
"He started doing magic tricks, telling jokes," Meggett recalled for a Post and Courier story. "I said, 'This man is too much. He's multitalented.'"
Riley once called Meggett's program a "human-building process." The club was once supported by the Charleston Police Athletic League, but in recent years Meggett has made it work with donations and other support.
"Hollywood Meggett was a truly remarkable man and a dedicated member of the Charleston community," said current Mayor John Tecklenburg. "Through his passion for boxing, he served as a mentor to countless young citizens, not only teaching them the sport, but a number of valuable life skills and healthy habits that set them on the path toward success.
"His passing is a tremendous loss for our community, but I am hopeful that the memory of his great impact and achievements will continue to inspire citizens for years to come."
Meggett's lifetime in the sport of boxing brought him connections to legends of the sport. His gym was plastered with photos of Meggett with many of them, including Beaufort native Joe Frazier and former heavyweight champ Floyd Patterson. Meggett even posed with former South Carolina senators Fritz Hollings and Strom Thurmond for a picture.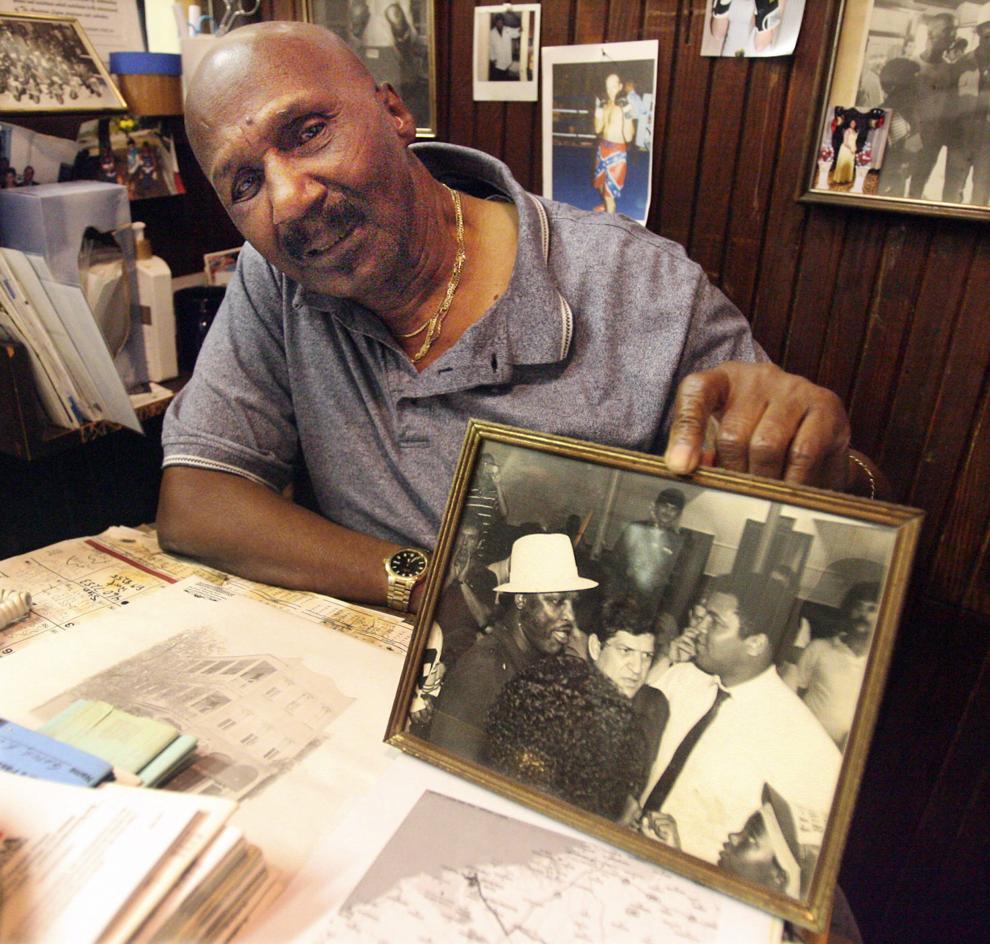 By 2019, the gym on King Street had fallen into disrepair and needed renovation. That forced Meggett to pack up his photos, memorabilia and equipment.
"I have half of my life in that building," Meggett said then. "So I'm ready to get back in there and keep doing what I've been doing for the community."
Today, the renovation of the building is almost complete, with fresh paint and new hardwood floors. The fire pole is still there, and workers said a boxing ring is planned for the first floor of what will be a community center.
Meggett's son, Albert Allah Meggett, said his father's work will continue.
"We are going to continue Hollywood's dream," he said Oct. 13. "We've already set up a board of directors, which Hollywood set up, and we have our nonprofit set up.
"We'll be running the same program the same way, working with the kids and going into the high schools and building up the same community we had before. It will be the rebirth of the Charleston Boxing Club."
A viewing is scheduled for 5-7 p.m. on Oct. 14 at the Arthur W. Christopher Community Center on Fishburne Street. A service will be held there at 11 a.m. on Oct. 15. Masks are required for both events. 
Donations to the boxing club can be made at gofundme.com by searching for "Charleston Boxing Club."