What's the opposite of must-see TV?
The cringe-inducing "Bayley: This is Your Life" segment on last Monday night's Raw fit that bill to a tee.
While it's certainly understandable that it's a difficult job to produce five hours of live television on a weekly basis, WWE creative put out a segment that painfully died on the vine last week.
When Raw commentator Booker T said, "This is hard to watch," he wasn't just whistling Dixie.
Despite the best efforts of Alexa Bliss and Bayley, the segment was doomed for failure from the opening minute. And while it was honestly refreshing for Booker to call it like he saw it, it's likely that his appraisal of the atrocious segment emanated from officials backstage.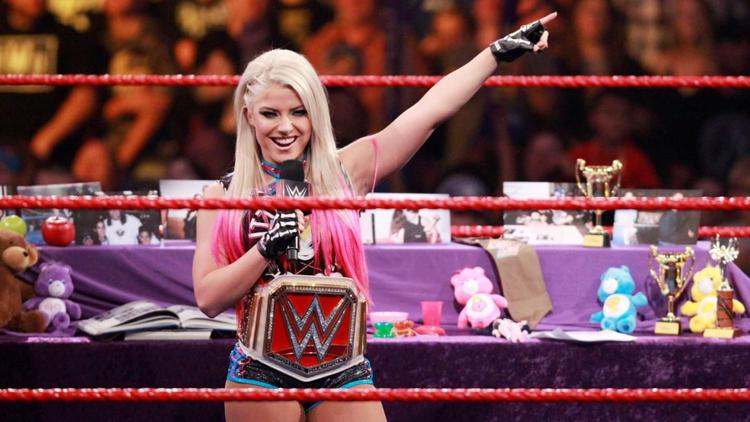 "You know what, that could have well have been a Vince (McMahon) line," WWE Hall of Fame announcer Jerry Lawler said on his "Dinner With The King" podcast. "I'm not sure, because I wasn't there, but either way, that was the right thing to say. It was probably conveying the thoughts of everybody watching it."
WWE officials reportedly were as unimpressed as the public with the poorly conceived segment which featured props from Bayley's early life along with a group of so-called actors.
"Sometimes things happen that just don't turn out like you envision it," said Lawler. "I'm sure that's exactly what happened there. Here's the other thing: it's live TV. That's a double-edged sword, believe me."
The talking portion of the segment, in which the Raw women's champion trotted out actors portraying Bayley's old fourth-grade teacher, childhood friend and ex-boyfriend, dragged on far too long before Bayley mercifully interrupted the festivities. The badly written bit ended with Bayley's exes making out with each other in the ring.
The segment was neither funny nor entertaining, and did little to enhance Bayley's role as the "too nice for her own good" fangirl living out her childhood dream, or Bliss' role as the self-proclaimed "Goddess of WWE."
The two briefly tangled to promote their kendo stick on a pole match for the Extreme Rules pay-per-view. It's highly doubtful that the silly retrospective did much to boost interest for their upcoming match.
The live crowd at the Bon Secours Wellness Center in Greenville expressed their displeasure by booing loudly with chants of "Boring" and "Delete," while TV viewers had the advantage of simply switching channels.
The segment drew fierce criticism from followers on social media.
"That Alexa Bliss and Bayley promo was all kinds of terrible," tweeted one fan.
"Alexa and Bayley should team up and beat whoever wrote this segment," posted another.
Eighteen years ago a similar segment on Raw had entirely different results. Then again, that segment featured The Rock and Mick Foley, two of the most charismatic talkers in wrestling history, and the creative team was riding the wave of a ratings bonanza during the company's Attitude Era. It's doubtful that even the Rock and Sock tandem could have rescued Monday night's dreadful segment.
"When something doesn't turn out the way you planned it, there's nothing you can do about it," said Lawler. "It's there. It was live and everybody saw it. That was just one of those cases. You just gotta move on."
Hopefully WWE creative will do just that, and refrain from putting out another equally embarrassing train wreck like the one Monday night. While the trip down memory lane might have been painful for Bayley, it was even more painful for those who had to watch.
RIP Doug Somers
"Pretty Boy" Doug Somers, best known for his mid-'80s run as AWA world tag-team champ with the late "Playboy" Buddy Rose, passed away May 16 at the age of 65.
The Minneapolis native, whose real name was Doug Somerson, was regarded by peers as a consummate professional and solid technician inside the ring. Les Thatcher, who met Somers while working for Jim Crockett's Mid-Atlantic promotion, praised his friend in a Facebook post.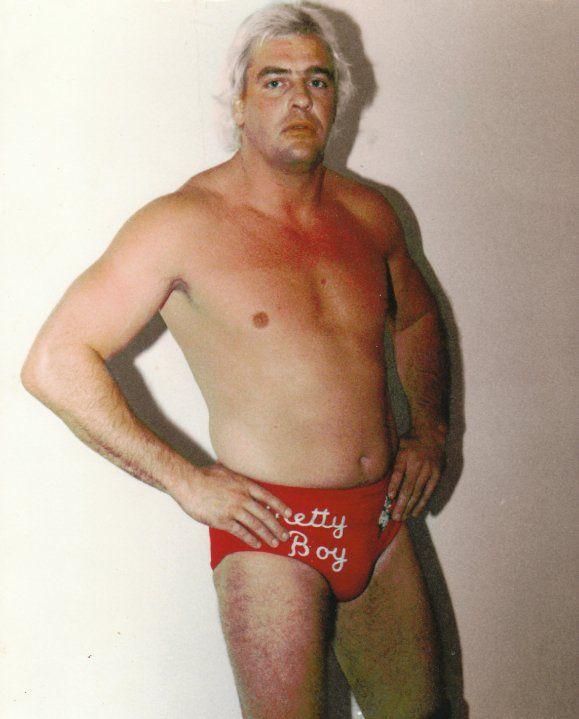 "We first become friends in Charlotte in the early '70s. I had the honor of locking up with him many times and it was always a night off. He was a talented heel worker who knew how to tug at the fans' emotions."
With Rose (Paul Perschmann), whom Somers had met as a teenager while serving on the ring crew with "Scrap Iron" George Gadaski and John Sutton (the future Sir Oliver Humperdink), he reached the height of his career working for Verne Gagne in the latter days of the AWA promotion. The bleached blond duo, under the management of "Sensational" Sherri Martel, defeated Curt Hennig and Scott Hall for the AWA tag-team title in May 1986.
With the AWA then shown on ESPN across the United States, a sizable audience was treated to one of the Somers' most successful matches, a tag bout at the Showboat Sports Pavilion in Las Vegas against The Midnight Rockers (Shawn Michaels and Marty Jannetty), a bout still remembered today for its blood and brutality.
"The one match with Buddy and Doug is the one everyone always comments on, and that was an awesome match," Michaels said in an IGN.com interview. "But the next time we came back to Vegas, we did a cage match, and I thought that one was really cool. That one doesn't get much play because the bloodbath one was the one that put me on the map, but the next month, doing the blowoff in the cage was pretty cool."
Somers also had a brief run as AWA tag-team champion with Soldat Ustinov (Jim Lanning), with the pair dropping the belts to Jerry Lawler and Bill Dundee on Oct. 11, 1987, in Memphis.
Somers, whose full-time ring career ended in 1992, had been in poor health for the last few years. In a lawsuit filed against WWE in 2011 over that company's use of AWA footage with his likeness, it was claimed that he suffered more than 400 concussions as well as broken bones and injuries to his neck, back, knee and foot. The court eventually sided with WWE.
Reach Mike Mooneyham at bymikemooneyham@gmail.com, or follow him on Twitter at @ByMikeMooneyham and on Facebook at Facebook.com/MikeMooneyham.