COLUMBIA — It started with a Final Four and ended with the best season in nearly two decades. In between were SEC players of the year, All-Americans and the conclusion of two of the best careers in school history.
Other schools may have difficulty promoting and sustaining success across their women's sports program. At South Carolina in 2017-18, women's athletics led the way.
"I'm thrilled for our school, the coaches that work so hard to build our programs, to see our women compete at this level," women's soccer coach Shelley Smith said. "We're very supportive of each other and very happy for each other. Definitely proud to be in there and hope we'll continue to bring championships."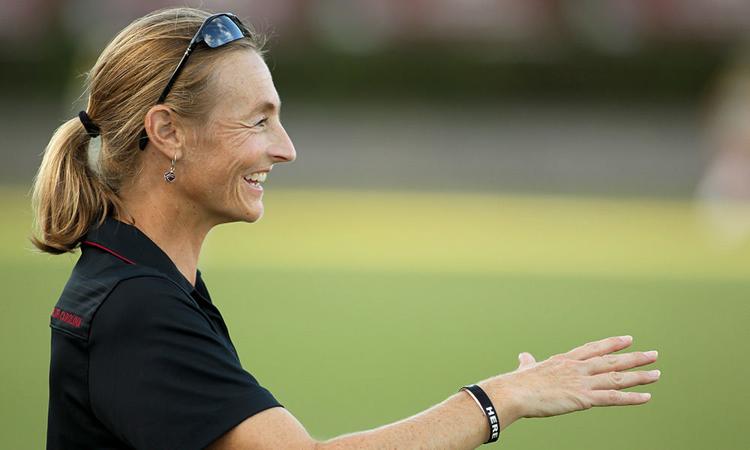 Smith's squad reached its first Final Four, winning a second straight SEC regular-season championship and continuing a streak in which it hasn't lost a conference match in two seasons. She was named SEC coach of the year while Savannah McCaskill (offensive) and Grace Fisk (defensive) were named SEC players of the year.
The thriving beach volleyball program posted another season-high in wins in its young history, reaching the NCAA tournament and earning Moritz Moritz coach of the year honors. Golfer Ainhoa Olarra won the SEC individual championship and the Gamecocks reached the finals of the SEC tournament.
Dawn Staley guided an injury-rocked basketball team back to the Elite Eight and an unprecedented fourth straight SEC tournament championship, helping A'ja Wilson finish her amazing career with every conference and national player of the year award there was to win. Then late spring featured Beverly Smith's softball team, which revved from a consistent postseason team to a dominant squad that reached just its second Super Regional in program history.
Banners were hung. Statues were planned. The professionals came calling — the WNBA selected Wilson first, the National Women's Soccer League tabbed McCaskill second.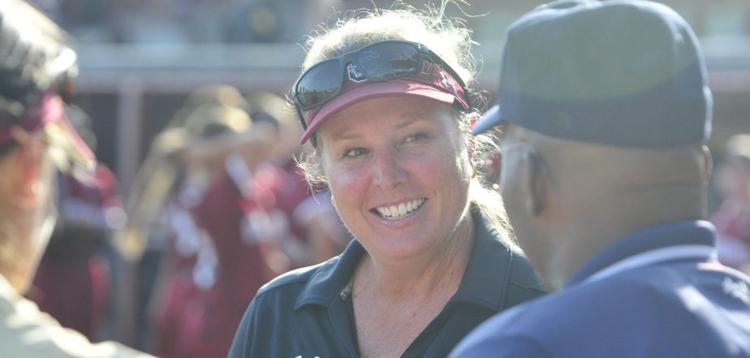 The best part, according to some — five times a USC women's team played archrival Clemson and five times it won. The Gamecocks claimed the strictly head-to-head all-sports season rivalry for a fourth straight year, and stretched a streak of not losing that rivalry to 12 (two years were ties).
What's been the secret? Winning always helps, since that gains greater notoriety and better recruits. Golf, soccer and basketball have been phenomenal over the past few years while beach volleyball, softball and tennis steadily climbed from good to great.
Before the winning, though, there was belief and promotion. The USC Board of Trustees has been consistent in its goals for the entire athletic program — Top 25 in all sports.
Just on the women's side, USC didn't hit that goal in 2017-18, but seven of the 11 sports finished ranked in the Top 10.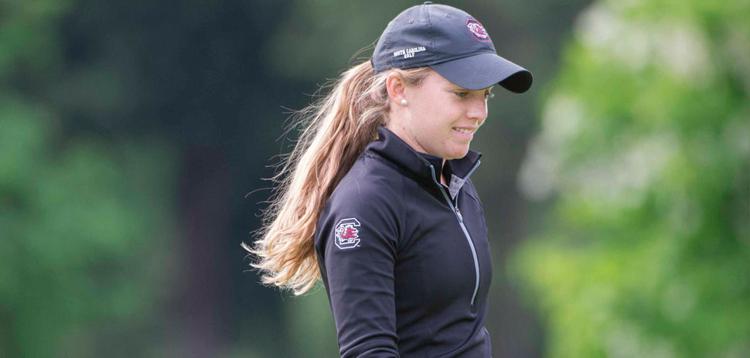 "I think facilities have been so key. Starting with Eric (Hyman) and then (athletics director Ray) Tanner, in my stint here as coach, it's so key," said golf coach Kalen Anderson. "They know what it takes to win. For us with golf, we built our on-campus facility, which has been huge for our recruiting and the efficiency of our student-athletes. They all understand the commitment it takes and they all bought in and are passionate about it."
The vision that began under Hyman and continued under Tanner has been sweeping. New buildings, updated facilities and bringing USC in line with what other championship programs do have not gone unnoticed. Aerial views of USC have changed so much in just 10 years that it's difficult to believe it's the same campus.
But shiny new buildings and pretty graphics advertising past success could only do so much. USC needed coaches that would never accept status quo as "just another sport under football" while settling for breadcrumbs.
Nobody's ignoring what football does for the entire athletic budget, but nobody was ever content to not try and contribute what they could. Staley not only turned her team into a staple of the Top 10 and a national champion, but a squad that has led the country in women's basketball attendance for the past four years.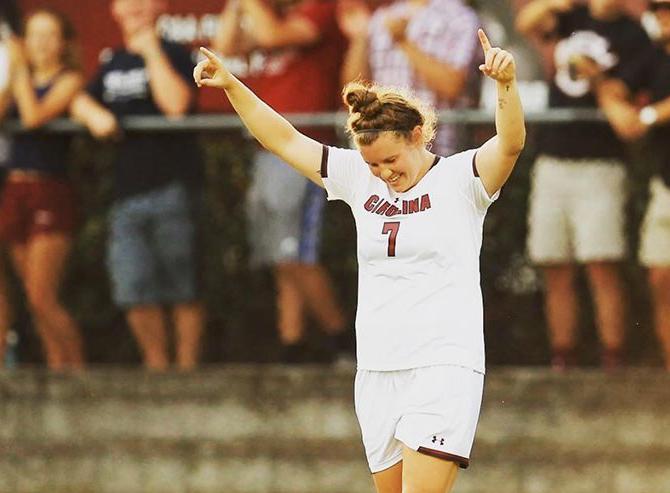 "When your women's teams have success, it really does come from the top, from our president, from our athletics director, they put us in position to be successful. Obviously, we pull from the budget standpoint, but hopefully winning helps ease that pain a little bit," Staley said. "We're very much supportive of all of our programs and we're happy that we're able to do our part in being successful."
Staley's visibility and eagerness to promote other programs has been vital. When she's not helping her team out, she's often at other sporting events; Staley couldn't be kept away from the softball team's Super Regional appearance despite having to fly to Tempe, Ariz.
"It's obviously fantastic when you can have someone of her caliber, her notoriety, be a fan of our sport. I know that because of our friendship, she's been at a lot of games, but she's a fan of all Gamecock sports," Beverly Smith said. "She carries a big audience, so her being there definitely helps shine a light on our program."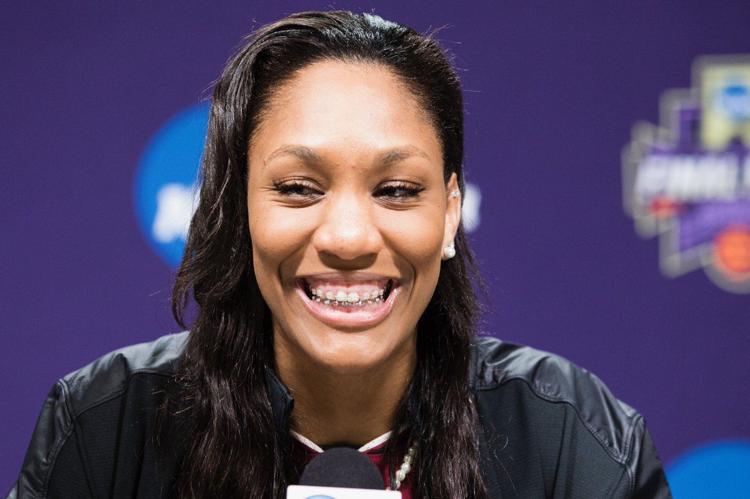 All of the coaches saw the upgraded facilities begin to pay off with wins, which led to a boom in recruiting. That led to more wins, more success and now … more publicity because of success.
Commitment led to championships. USC is eager for more of both.