As all pet owners know, furry friends are the best friends. Through unconditional love and companionship, pets can lift your spirits when you are feeling down and provide comfort through their mere presence. For many people, pets are a lifeline that helps them live full lives on a daily basis, therefore, it can be heartbreaking when numerous housing accommodations have no-pet policies in place. Thankfully, there are federal laws that make exceptions for animal companions that are emotional support animals (ESAs). ESAs provide emotional support through companionship and can help ease feelings of anxiety, depression, or extreme stress.
Get started with a free pre-screening
The U.S. government understands the significance of ESAs for individuals with emotional and mental health conditions. As a result, individuals who have ESAs are granted certain accommodations under federal law when it comes to housing. The Fair Housing Act (FHA) includes ESAs in its definition of assistance animals. Under this act, ESA owners cannot be discriminated against due to a disability when securing housing. This means, rules such as pet bans or restrictions do not apply for people who have been prescribed an ESA, and ESA owners are exempt from pet deposits.
The one thing you need to make all your dreams come true, and prove that your animal deserves accommodation, is an ESA Letter. This document is required to prove that your animal is indeed an ESA, and it allows your landlord to understand that your ESA is no ordinary pet. An ESA Letter can be compared to a doctor's note or a prescription. It is written by a mental health professional and outlines why your ESA is vital to your wellbeing.
It's important to know that ESA-letter scams are on the rise, therefore, it's your responsibility to ensure that you obtain a legal ESA letter. We've compiled a go-to guide for those seeking ESA letters either for themselves or for a loved one in need. To learn more about the process of obtaining a valid emotional support letter, keep reading.
How to Get an Emotional Support Animal Letter
There are many different ways you can acquire a valid ESA Letter, however, the letter itself must be written by a Licensed Mental Health Professional (LMHP). According to the guidelines issued by the U.S Department of Housing (HUD), Licensed Mental Health Professionals include primary care physicians, counselors, psychiatrists, social workers, and more.
Lately, it is becoming increasingly common for ESA Letters to be written by online mental health professionals, which is certainly allowed and approved under HUD's guidelines. While the process of obtaining an ESA Letter will differ depending on whether you secure your ESA Letter online or with your current LMHP, we will walk you through what this process will most likely look like.
Locating an LMHP
The first step in the process of securing a valid ESA letter is matching with a Licensed Mental Health Professional (LMHP). If you already have an LMHP, such as a therapist or psychiatrist, then this individual will either be able to provide you with an ESA letter or refer you to another LMHP who can provide you with this document. Under HUD's guidelines, physicians, nurse practitioners, nurses, and physician's assistants are also permitted.
If you don't already have an LMHP, don't panic! As previously mentioned, more and more ESA owners are using online resources as a means to obtain this documentation. Through one of the many online options available to you, your registration will most likely begin with answering some basic questions, including your name, your pet's name, and logistical information. You will then go through a consultation process to see if a designated LMHP believes you are qualified for an ESA.
Get started with a free pre-screening
Receiving your Letter
Once your consultation is complete and you have been approved for an ESA, you will receive your Doctor Letter for Housing through email for print and use. In a nutshell, an ESA housing letter is a doctor's note outlining the type of emotional support that you require as an individual. They will also provide the contact information of the LMHP who has diagnosed you, and the declaration that you need for emotional support is adequate to warrant an emotional support animal. At the end of the day, ESA housing letters do not need to follow strict guidelines, although we will elaborate on what is required in this documentation in further detail below. Therefore, if your letter varies from a sample ESA letter you are seeing online, rest assured, this is perfectly normal.
Once you receive your ESA Housing Letter, you will be now able to apply for reasonable accommodation without worry.
Potential Training
Unlike service animals, emotional support animals do not need to undergo specific training to qualify as ESAs. That being said, while the Americans with Disabilities Act (ADA) does not protect emotional support animals in the same way that they protect service animals, it is still in your best interest to keep your emotional support animal behaved and under control. This may involve training your ESA. Although this will not guarantee that you can bring your ESA into all public places, it will increase the chances of certain businesses and public places being more accommodating of your ESA.
Not only should you ensure that your ESA is calm, collected, and able to stay by your side, but as an ESA owner, you should also ensure that your ESA is kept on a leash and under your supervision at all times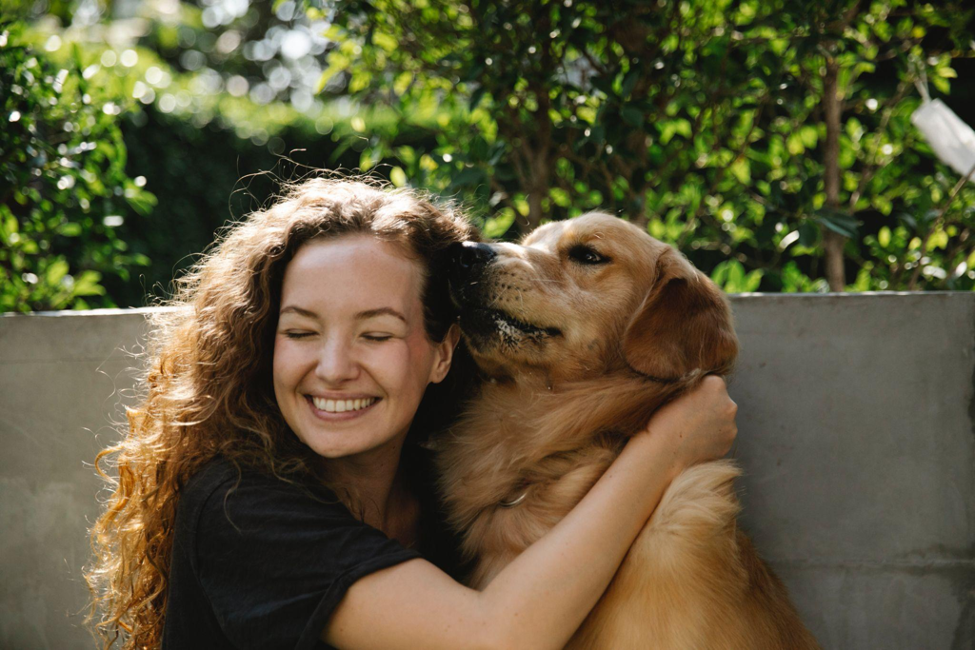 Best Online ESA Letter for Housing Providers
Not all emotional support animal letter services are the same, and some are certainly better than others. To make things easy for you, we have located top-rated, recommended services that will not only help you get the certification you need for your ESA but will also make the process as convenient and stress-free as possible.
Pettable
If you are looking for a quick turnaround for your ESA Housing Letter, Pettable is the service for you. By choosing Pettable, you can get your pet certified as an ESA within 24 hours. Pettable is fully compliant with federal and state laws and has been recognized by USA Today, NBC, Fox and CBS.
The process of certifying your pet as an ESA through Pettable involves three simple steps. First, you must complete a 5-minute quiz, which will help Pettable match you with the most appropriate licensed professional for you. These questions will primarily relate to the mental health conditions that you are experiencing. The website will then use these answers to help match you with an LMHP, and also determine whether or not you qualify for an ESA. Next, you will have a phone consultation with an LMHP in your state, so they can make a judgment call about whether an emotional support animal is a treatment that best suits your needs. Lastly, if your LMHP feels as though you qualify for an ESA Housing Letter, you will receive one within 24 hours. This will be available for you to print, download, and have on hand to show your landlord.
Founded by mental health and animal experts, Pettable has built an exceptional reputation through premier customer service and full money-back guarantee. The company's phone number is easy to locate online and individuals can conveniently contact the Pettable customer service team through a live chat window on the website or through a contact form. While you do need to pay the full price for your ESA letter upfront, Pettable will offer you a full refund if you don't end up meeting the eligibility requirements during your LMHP evaluation. Pettable will even issue a full refund if you do qualify for an ESA letter, but it is not accepted by your landlord. This is not a service that you can expect to receive from all ESA service sites.
Pettable is trusted by numerous ESA owners, as it offers legitimate ESA letters, and also provides ongoing ESA letter support so that you never run into any issues as you work toward getting accommodations for reasonable housing. The dedicated customer service team from Pettable are well versed in ESA laws, and will even speak to your landlord directly if there are any questions or concerns regarding your letter. While you may need to pay a little more for your letter than other services, it's worth every pretty penny knowing that once you receive your letter, the process will be smooth and seamless. The only other known downside of Pettable is that you may receive some marketing emails once you sign up.
Pros:
Easy and convenient online process
Quick turnaround for ESA Letter
Founded by mental health experts
Connected with a nationwide network of LMHPs
Full money-back guarantee and unparalleled customer service support
Cons:
Full payment required before your LMHP consultation
May receive marketing emails
Get started with a free pre-screening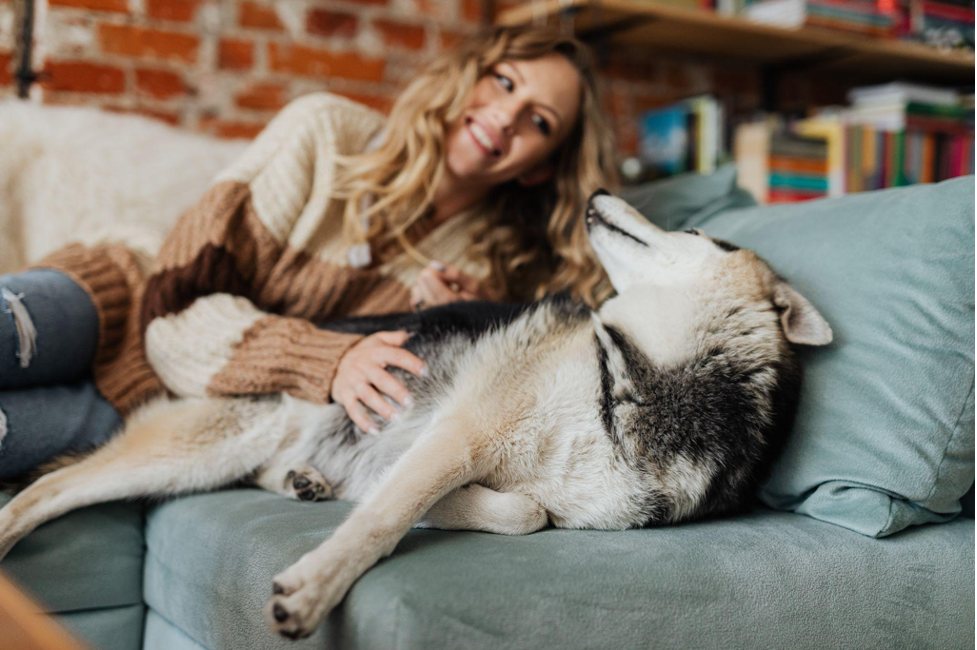 ESA Doctors
Another top-notch online service provider for ESA Housing letters is ESA Doctors. While ESA Doctors is not a medical provider, this company is committed to providing individuals who are suffering from mental or emotional disabilities with the support that they need. This socially conscious company not only provides information about mental health needs and emotional support animals on their site but also donates a percentage of its profits to animal welfare causes. One of the main competitive features that this site offers is pricing information upfront. Unlike many other ESA Letter services, you can see precisely how much the ESA Doctor services cost before taking the pre-screening quiz.
Similar to other providers, the process of obtaining an ESA Letter begins by completing a pre-screening quiz. Based on your responses, the test will determine whether or not you are eligible to move forward to the next step in the process. If you do move forward in the process, an LMHP will contact you, and then you will hopefully receive your ESA Letter by email. One of the downsides to using ESA Doctors is that it's slightly unclear how the services determine your ESA eligibility. In some sections of the site, it states that this conclusion is drawn based on your quiz answers, and on other sections of the site it claims that this decision is based on a traditional telehealth evaluation with a licensed medical professional.
Aside from its confusing language online, ESA Doctors has a very solid reputation. Along with providing pricing information from the get-go, this service also provides a full refund if you don't qualify for an ESA Letter after your evaluation. Similar to Pettable, the customer service team at ESA Doctors will also go the extra mile and assist you with any problems or concerns after you acquire your letter, including speaking with your landlord. Take note: while ESA Doctors offers this service, it falls under "priority support," which will cost you additional fees. In addition to Emotional Support Letters, ESA Doctors will also provide customers with the option to obtain a psychiatric service dog (PSD) letter.
Pros:
Prices are provided upfront
A full refund is available
This service supports animal welfare causes through donations
The site provides background information on both ESAs and mental health
Cons:
Priority support costs additional fees
The website uses confusing and contradictory language
The turnaround time to receive your letter takes several business days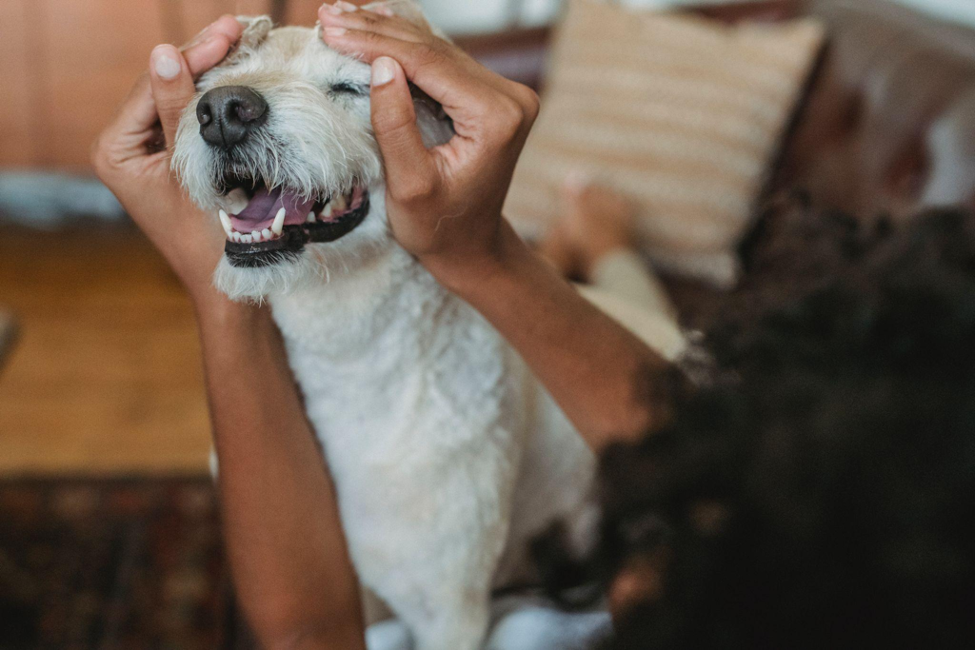 CertaPet
By opting for CertaPet, you are guaranteed to receive an ESA Letter that you can trust. This site offers a free pre-screening evaluation for interested individuals, and their process is stress-free and straightforward. CertaPet has helped over 65,000 customers improve their lives with help from licensed mental health professionals, and ultimately an ESA letter that is fully aligned with federal law and state laws. This site has also been recognized by Entrepreneur Magazine, Forbes, Inc. and Fox.
Through CertaPet's easy-to-use service, you will begin the process of obtaining an ESA letter through a 5-minute free screening. This quiz will then be followed up by a session with an LMHP, who will determine if you are eligible for an emotional support animal. This licensed therapist will also help consult you on whether or not another or an additional course of treatment would also benefit your situation. If you are eligible for an ESA Letter, you will be able to access this documentation through CertaPet's secure online portal for online use or to download and print out this document. CertaPet will also mail the letter to your home through USPS if you would like a hard copy of this document. One of the downsides to using CertaPet is that if you don't qualify for an ESA Letter, then you will only receive a partial refund. CertaPet requires a $35 consultation fee, regardless of whether you are eligible for an ESA Letter at the end of it.
CertaPet provides its clients with reliable customer service, and their dedicated team will provide you with all of the help that you need with your ESA Letter, even after you have received your documentation. CertaPet also offers consultations for psychiatric service dogs, which includes providing PSD housing letters and PSD air travel letters. It's important to keep in mind that CertaPet does include some misleading information on its site. CertaPet's official site indicates that ESA owners can bring their animal onto an aircraft with no additional fees. While this used to be the case, this protection by the Air Carrier Access Act (ACT) was altered in 2021, and no longer applies to those with an emotional support animal.
Pros:
Offers partial refunds for those who don't qualify
Fast turnaround for ESA Letters
100% compliant on federal and state levels
Offers consultations for both ESAs and PSDs
Cons:
Money-back guarantee doesn't cover consultation fee
The site lists outdated information about ESA rights
Extra fees required for multiple emotional support animals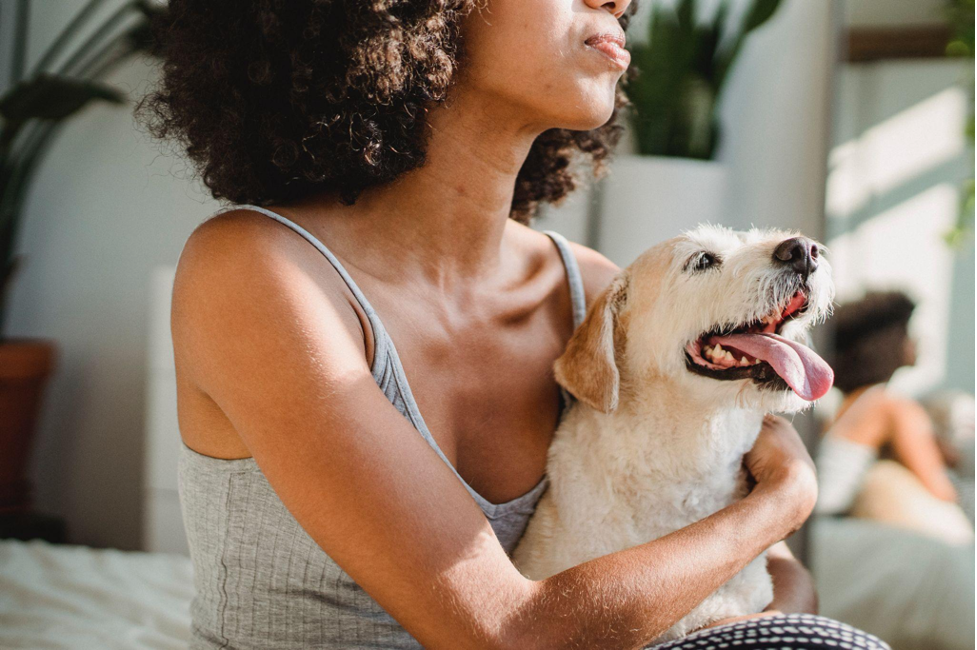 What to Know About the Fair Housing Act
If you are living with an ESA, you have the right to have your companion animal live in your home. Federal housing laws protect people with mental health issues to ensure that their access to reasonable accommodation is equal to those living without disabilities. The Fair Housing Act (FHA) requires housing providers to allow reasonable accommodation to all owners living with an assistance animal, which includes emotional support animals, regardless of no-pet policies. Additionally, housing providers such as landlords, co-ops, condos, and homeowners' associations cannot impose extra fees or deposits on those living with an emotional support animal. ESAs are also exempt from other building restrictions relating to pets, including size, breed, and weight restrictions.
Take note that there are a few exceptions to these guidelines. Firstly, owner-occupied buildings with no more than four units, as well as single-family houses sold or rented by the owner without using an agent, do not need to abide by these guidelines and are not obliged to comply with ESA rules. Secondly, a landlord can deny an emotional support animal if they conclude that this animal is dangerous or poses any potential health risks to other building residents. If you have a violent or aggressive animal, you may want to consider seeking additional training for your ESA.
What is an Emotional Support Animal?
Emotional Support Animals (ESAs) are animal companions that provide some benefit to an individual with a mental, emotional, or physical disability, and alleviate one or more of their symptoms. ESAs provide companionship, relieve loneliness, and can help with depression, anxiety, and certain phobias.
Unlike service animals, ESAs do not have any special training to perform tasks that assist people with disabilities, and they are also not limited to dogs or miniature horses. While an emotional support dog is the most common type of ESA, any animal species can ultimately become an emotional support animal. Aside from an emotional support dog, common emotional support animals include cats and hamsters. At the end of the day, for an animal to be legally considered an ESA, it needs to be certified by an LMHP to someone with a mental illness.
How Do You Qualify for an Emotional Support Animal?
Unfortunately, obtaining an Emotional Support Animal Letter is becoming increasingly difficult, as many people have abused this qualification as a way to avoid paying pet fees and dodge no-pet policies in residential buildings. So, who qualifies for ESAs? Individuals who have been diagnosed with mental or emotional disorders, and have sought treatment through therapy or medications, may qualify for an ESA, as long as one is recommended by the Licensed Mental Health Professional. Therefore, a therapist or psychologist must believe that a companion animal will help alleviate at least one of the symptoms you grapple with as a result of a mental illness. Some of the benefits that ESAs can provide to individuals with mental health disorders include:
Better sleep quality
Increased functionality in day-to-day tasks
Fewer panic attacks and lower levels of anxiety
Less stress and lower blood sugar
Increased ability to socialize
Motivation and life purpose
While there is no set list of mental health disorders that an individual must live with to qualify for an ESA, here are some of the common ones:
Depression
Anxiety
Post-traumatic stress disorder
Obsessive-compulsive disorder
Certain Phobias
Bipolar Disorder
Grief after a significant loss
That being said, no hard and fast rule qualifies you for an ESA. An evaluation will take place which will allow an LMHP to make a judgment call based on their assessment of your situation. So, if you don't grapple with any of the mental health issues above, rest assured, you are not ineligible for an emotional support animal.
What is an ESA Letter?
An Emotional Support Animal Letter, or an ESA Letter for Housing, is an official document that ultimately allows you to live in reasonable accommodation with your companion animal, regardless of no-pet policies. This document must be issued by a qualified mental health professional and will include their license number, type, date that the letter was issue, and the LMHP's signature. Your ESA Letter for Housing will state that you have a mental health condition that qualifies you for an ESA treatment or prescription. Additionally, the letter will state that your ESA is critical to your general wellbeing and is necessary for you to live a full lifestyle. The letter will also explicitly mention how your ESA helps alleviate the symptoms you are experiencing as a result of your mental or emotional disability.
There may be times where your LMHP will state why a specific breed or animal was selected to be your ESA, although this is not required. Your LMHP will also include any necessary information about you and your mental disability, along with their professional recommendation that an ESA is essential to your daily life. The bottom line: an ESA Letter helps your landlord understand the purpose behind your animal and the reason that this companion animal is not just an ordinary pet. Additional benefits to ESA letters include exemption from pet fees and deposits, and exemption from any pet-related bans that relate to the size, breed or weight of your companion animal.
Who Can Write an ESA Letter for Housing?
Mental health professionals, or LMHPs, must prescribe your ESA Letter for Housing. According to the U.S Department of Housing, LMHPs include therapists, social workers, psychologists, psychiatrists, and counselors. Physicians, nurse practitioners, nurses, and physician's assistants are also allowed to provide ESA letters under HUD rules. This includes online professionals who are provided to you through services, such as Pettable. The U.S Department of Housing specifically states that ESA letters online are permitted, as long as they are legitimate.
If you are already seeing an LMHP for counseling or therapy, you might be unaware of whether or not your doctor is authorized to write you an ESA letter. While many family doctors are allowed to prescribe medicine for certain mental health disorders, surprisingly, not all doctors can write a legitimate ESA letter. If that ends up being the case for you, don't fret! If your doctor cannot provide you with this documentation themselves, they will be able to point you in the direction of someone who can. As mentioned above, there are also many trustworthy online services available for you to take advantage of with speedy turnaround times.
When going about this process, there are a few key factors to keep in mind. First and foremost, there are an increasing number of online scammers and fake businesses attempting to pass for licensed professionals. Do not be tempted by inexpensive fees or quick turnaround times. To ensure that a business is legitimate, make sure that your LMHP is licensed and check to see that they are credited on Better Business Bureau (BBB). BBB was created to identify legitimate companies amongst the many fraudulent ones out there. Secondly, in some states, there are certain laws in place relating to the mental health professional who issues your ESA Letter. These laws state that the LMHP issuing your letter must be someone who is currently treating you for your condition. Therefore, check this law for your state to discover whether or not these laws apply to you.
Get started with a free pre-screening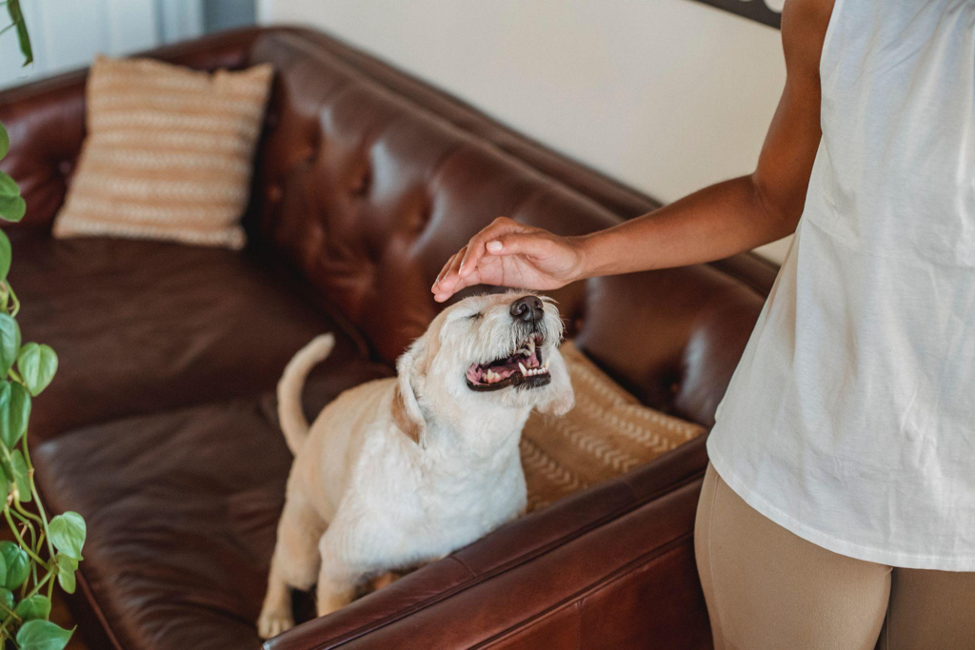 What Does an ESA Letter for Housing Look Like?
While the whole process surrounding ESA Letters might seem complicated, the actual document itself is fairly simple. ESA Letters are merely doctor's notes that explain the type of treatment and emotional support that your mental health condition requires. These letters will also provide the contact information of the LMHP who issued the document and the doctor's recommendation that your condition warrants an ESA.
While there is particular information that ESA Letters need to contain, there is no specific format that ESA letters need to abide by. Therefore, don' panic if your ESA Letter doesn't look like the ones that you are finding on the internet. However, if you would like to compare your ESA Letter to a legitimate document, The Department of Housing and Urban Development provides a great example. Take note: it is not legal for you to copy this letter for use; however, you can look at it as a reference for what your letter should contain.
What Does an ESA Letter Need to Say?
An ESA Letter must be written by an LMHP and include their license number, type, and the date it was issued. It also needs to contain the date that the ESA letter was provided and the signature of the LMHP who issued the document.
How to Tell if an ESA Letter is Legitimate
Legitimate ESA letters must follow a few strict ESA Letter requirements. If your letter is missing or contradicting any of the below guidelines, you will immediately know that this letter is not a valid ESA letter. The first piece of information that your ESA Letter must include is the mental or emotional disability that your ESA is helping to alleviate, which also includes your mental disorders classification in the Diagnostic and Statistical Manual of Mental Disorders (DSM IV). The letter also must include why it's important for your companion animal to be with you at all times and how this relates to your emotional or mental disorder. For example, if you are suffering from anxiety and severe panic attacks, then your emotional support animal might have been certified as a way to calm you down during the moments when these panic attacks set in. Lastly, the letter must state that you are currently under the care of the licensed mental health professional who issued your letter.
Other than including this information in the letter, there are a few other requirements that your letter must meet to be considered valid. Firstly, your letter must be signed by your licensed doctor on their official letterhead. This letterhead will include the contact information of your LMHP so that a landlord can contact them if necessary. The letter will also mention what type of companion animal you possess, whether it's a dog, a hamster, or another species. Finally, despite the lack of guidance on this issue, your letter should be less than one year old for it to still be considered valid.
Emotional Support Animals can make a significant impact on the lives of individuals suffering from mental illnesses. Their unconditional love and companionship are invaluable in helping people who are dealing with emotional or psychological symptoms such as anxiety, depression or PTSD. By certifying your furry friend as an ESA through an LMHP and obtaining a valid ESA Letter, you'll be able to secure protection for housing rights under federal law. Better yet, you won't have to pay additional pet fees or abide by any pet-specific bans, because your service animal is not an ordinary pet. The single, one-time cost that you have to pay to get an ESA letter will be worth every penny when your pet can remain by your side in your new home.
FAQs on ESA Letters for Housing
What does an ESA letter for housing need to say?
The letter must state what your mental disorder is, the species of your ESA, and why your LMHP is recommending an ESA as treatment. The letter must contain the date it was issued, the signature of the LMHP who issued the letter, along with your LMHP's license number and type.
How long is an ESA letter good for?
While this varies on a state-by-state basis, many states declare that an ESA Letter is only valid for 1 year following the day that it is issued by your healthcare professional. Therefore, once your ESA Letter passes the one-year mark, you need to get it renewed.
Can you get an ESA letter for housing online?
Yes, you certainly can obtain an ESA letter online. The United States Department of Housing specifically allows and recognizes legitimate ESA letters issued by online professionals and services. An increasing amount of people have been turning to these remote services in the last couple of years.
Do landlords verify ESA letters?
Upon receiving your ESA, a landlord is permitted to check whether the letter was issued from a licensed professional by verifying the license number on the relevant state's website. However, landlords are not allowed to request further documentation from you.
Can an apartment deny an emotional support animal?
If your housing provider is a landlord, co-op, condo, or part of the homeowners' association they cannot deny your emotional support animal unless they believe this animal is either dangerous or will pose a health and safety risk to other members in the building.
Do landlords have to accept emotional support animals?
In almost every case, landlords must accept emotional support animals if the ESA Letter they are provided with is legitimate. In some extreme cases, if your emotional support animal poses a threat to other residents in the building, your landlord can deny your ESA.
What does an ESA letter for housing look like?
ESA Letters for Housing must possess certain information, but there is no specific structure that these letters must follow and they commonly vary in format. In short, an ESA Letter will follow a similar format to a doctor's note.
Can a landlord deny an ESA letter for housing?
Under the FHA, a landlord is allowed to verify that your ESA Letter for housing has indeed been written by a Licensed Mental Health Professional. If your letter is not valid, whether this fraud was intentional or unintentional, your landlord can deny your ESA letter.
Can apartments charge for emotional support animals?
No. Under the Fair Housing Act, ESA owners cannot be charged for their emotional support animals. This includes pet fees and pet deposits, as your companion animal is not a pet.
When to tell your landlord about your emotional support animal
You can inform your landlord about your ESA before or after you sign your lease. Under the FHA, you cannot be evicted for possessing an ESA. Through email, inform your landlord about your ESA and your mental disability, and provide them with your ESA letter.
Can your landlord deny an emotional support animal?
No, your landlord cannot deny an emotional support animal if you can provide them with a legitimate ESA letter. However, if your ESA poses a potential threat or danger to other residents in your building for any reason, then in rare cases your landlord may prohibit your ESA from living in the building.
Do you love dogs? If so, there's an annual scholarship just for you! The $500 annual Dog Lover Scholarship was created to support the dog lovers out there who could use a little help in paying for their education or education-related expenses. The deadline for applications is July 20 of every year, with winners announced one month later on August 20.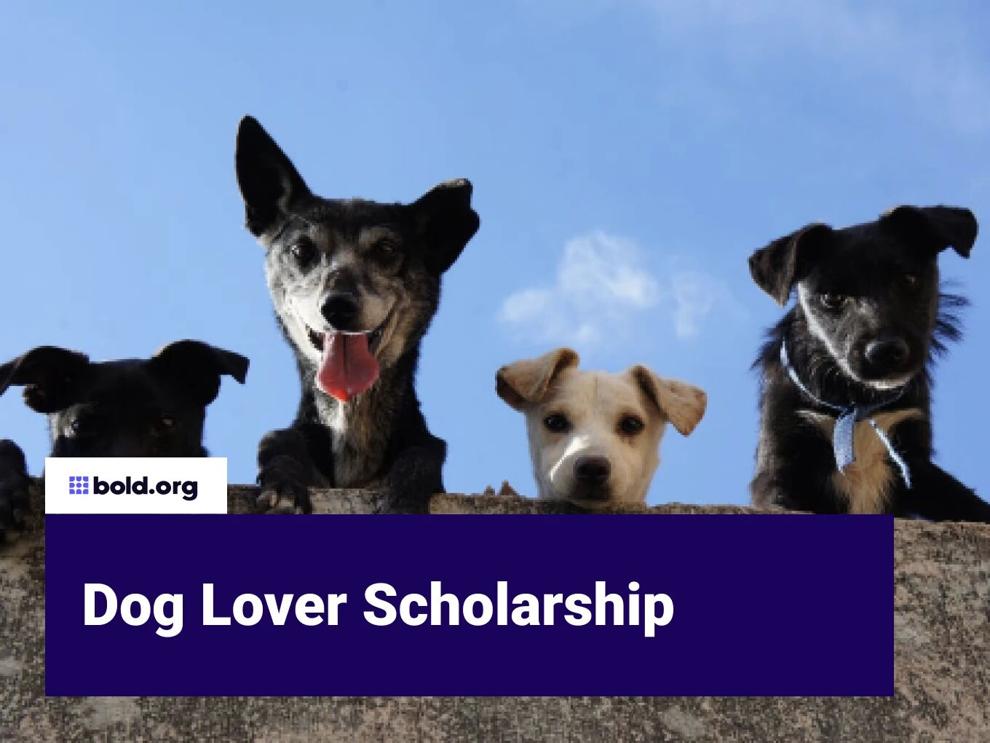 Dogs are there for us during the good times and the bad. They provide love, friendship, and joy to all that they encounter. Pursuing higher education can be difficult and stressful, and having a pup by your side can make a night and day difference.
Any high school senior, undergraduate, or graduate student who is a US citizen or permanent legal resident and a lover of dogs is welcome to apply for the Dog Lover scholarship.
Just click to apply below and share why you love dogs and how a dog has changed your life!
Details:
Amount: $500
Application deadline: July 20
Recurrence: Annual
Eligibility:
Education Level: High school senior, undergraduate, or graduate student
Citizenship: US citizen or permanent legal resident
Background: Must love dogs!