Habitat for Humanity of Spartanburg received more than $90,000 in September and October.
The organization received $40,000 from Bank of America, enough to fund half of a home that is expected to be built in the fall of 2022. Habitat budgets an average of $80,000 for every home it builds.
More than $50,000 was also raised during the annual Billy L. Painter Memorial Golf Tournament. The golf tournament has been held for 21 years to honor the memory of Painter, a long-time board member. The tournament was not played in 2020 due to the pandemic but donations were still received. Habitat for Humanity is currently building a home funded by the 2019 and 2020 tournaments. 
Both homes will be in the Northside neighborhood of Spartanburg near Fulton Avenue, according to Lynne Shackleford, the director of development and marketing for Habitat for Humanity of Spartanburg.
"Habitat homes are a gift, but they're not free," Shackleford said. "These are families that work really hard. They're just in that income niche that they will likely never earn enough to save for a large down payment on a brand new home."
The organization's goal is to build at least seven homes each year. It has been an affiliate of Habitat for Humanity since 1987 and has built 147 houses.
Families seeking a home go through a qualification process that typically takes a year. Prospective owners have to complete 350 hours of sweat equity, working on their future home or another Habitat home. Classes on financial literacy, financial management and home maintenance are also part of the qualification process.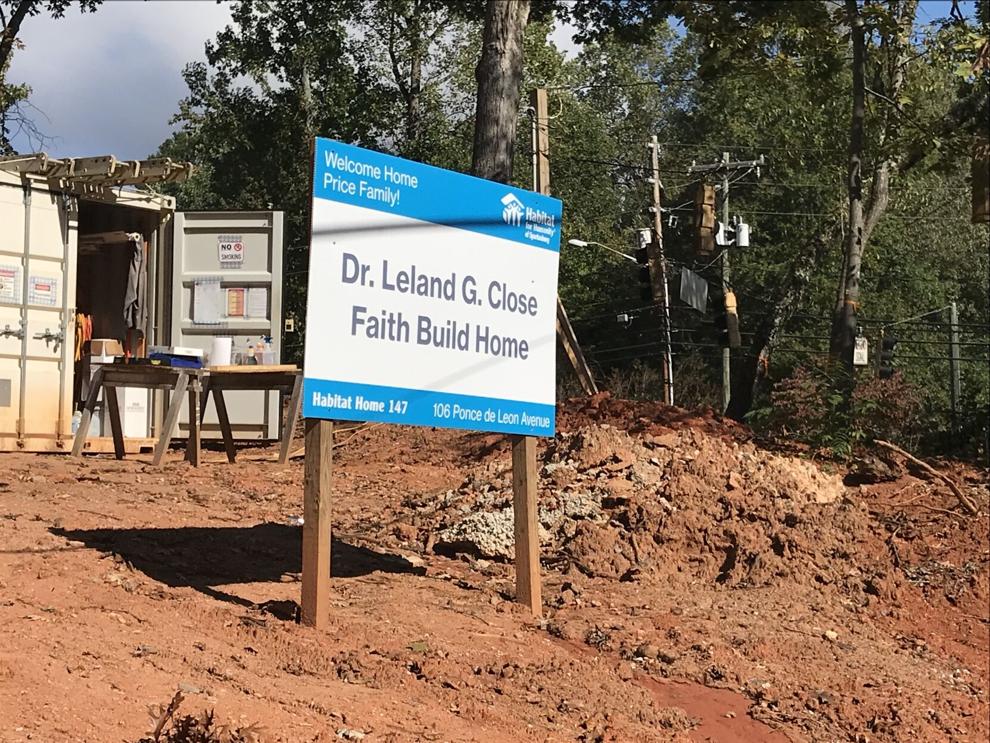 "We give folks who never would have otherwise been able to own their own home an opportunity for home ownership, but they pay a mortgage just like you or I would pay a mortgage," Shackleford said. "The difference is there's zero percent interest."
Shackleford said volunteers play an essential part in getting houses completed in a timely manner. Three trained construction supervisors guide volunteers on how to paint, install siding and put up drywall. 
Princina Burgess, of Spartanburg, went through the program in 2019 and received a home with a fenced-in yard, which helps with her 10-year-old son who has a disability.
"It just melts my heart to see him out there just playing," Burgess said. "Outdoors has always been his favorite, but he never got to experience it the way he does now and it makes me feel so grateful."