SPARTANBURG — Downtown Spartanburg is set to get a new restaurant that serves authentic Mexican cuisine and a variety of margaritas in early October.
El Paso Tacos & Tequila will open its ninth restaurant in the former location of The Farmer's Table on 149 S. Daniel Morgan Ave. There are other locations in Texas, Georgia, Florida and Louisiana. 
"Our approach is different," said Kalleb Pereira, manager at El Paso Tacos & Tequila. "You're going to see that even our decorations and architecture are different."
The inside of the restaurant has a vibrant, colorful look. String lights hang above a U-shaped bar that can seat around 15 to 20 people. There are large skeleton art paintings hung on exposed brick walls. Floors of the restaurant are covered in patterned tile.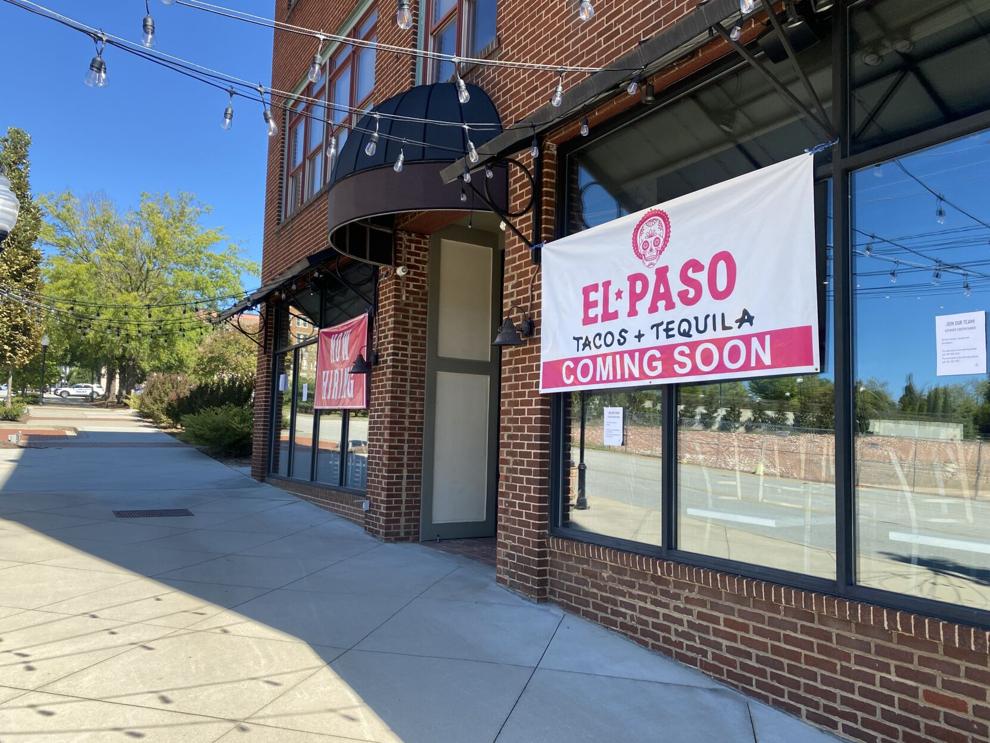 Customers can watch TV at the bar or while seated at a table. Pereira said there will be outdoor seating and water bowls for dogs.
With a meat of their choice, customers can order fajitas, tacos, chalupas, burritos, enchilada, tamales, flautas, nachos and chimichangas. There's a vegetarian and seafood menu.
Those ordering a drink can enjoy a pineapple jalapeño, mango habanero, cucumber, champagne or pomegranate margarita. El Paso Tacos & Tequila will serve regular flavored margaritas in different sizes. Top shelf, skinny and organic margaritas are also on the menu. In addition to margaritas, the restaurant will serve other cocktails, tequilas and beer.
Within the first month of opening, there will be daily specials and happy hour from 3 to 7 p.m., according to Pereira.
"We take the time to do good, quality work," Pereira said.
El Paso Tacos & Tequila is open Monday through Thursday from 10:30 a.m. to 10 p.m., Friday and Saturday from 10:30 a.m. to 11 p.m. and Sunday from 10:30 a.m. to 10 p.m.